SAVE AS YOU BUILD YOUR DREAM HOME GET UP TO $850 DISCOUNT! APPLICABLE TO UPCOMING BTOS AND CONDOS ONLY.
$

100

off

( Min $1,000 Spend )
$

250

off

( Min $2,000 Spend )
$

500

off

( Min $3,500 Spend )
$

850

off

( Min $5,000 Spend )
GET YOUR ESTATE PROMO CODE SELECT YOUR ESTATE BELOW TO RECEIVE YOUR EXCLUSIVE PROMO CODE:
Filter by:
No result found. Please try search using another keyword.

NEW HOMEOWNER SPECIAL GET PROMO CODE
Name
By signing up, you consent to receiving marketing contents from Comfort Furniture. You can unsubscribe at anytime.


THANK YOU YOUR REQUEST
HAS BEEN SUBMITTED!
We'll notify you if your estate becomes eligible for the offer in 3-5 working days.

NEW HOMEOWNERS
VOUCHER'S TERMS & CONDITIONS:
Voucher is valid on all products, including sale items.
Voucher cannot be used to offset shipping fees (if applicable).
Voucher can only be used online at www.comfortfurniture.com.sg.
Voucher is non-transferable.
Voucher is valid for 60 days from the date of issue.
Voucher cannot be exchanged for cash.
Voucher cannot be applied to past invoices.
Voucher cannot be used in conjunction with any other voucher/promo codes.
Voucher is valid for one-time use only.
Comfort Design Pte Ltd reserves the right to amend any terms & conditions of this coupon code at any time without prior notice.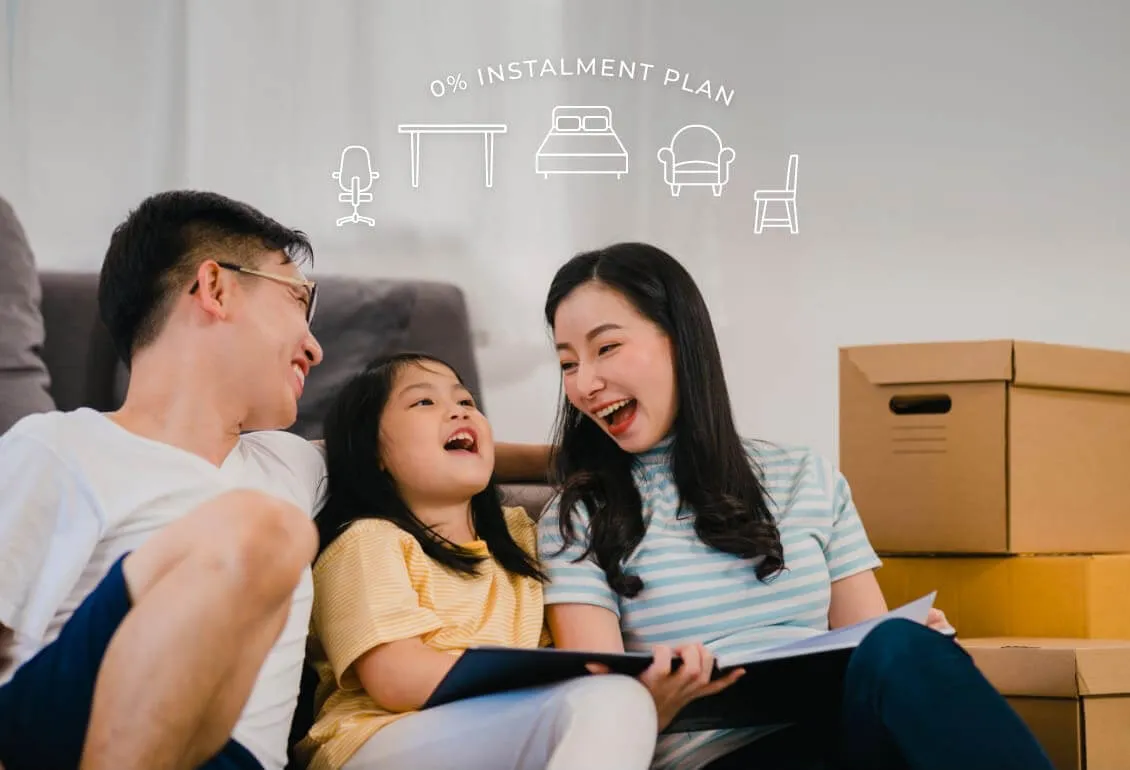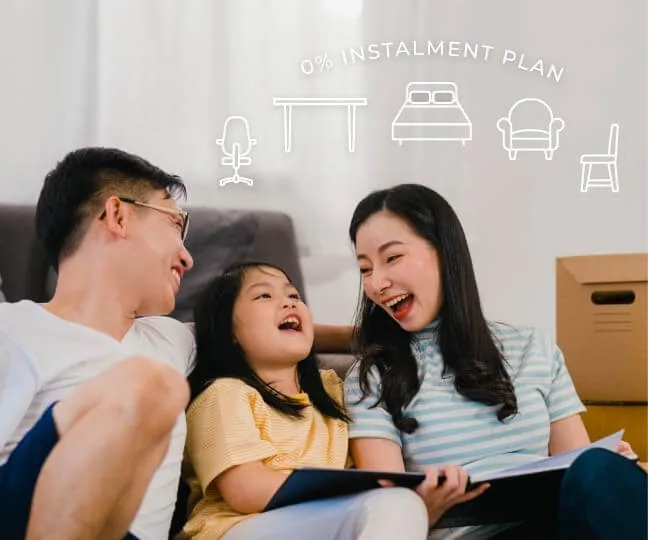 PAY FOR YOUR FURNITURE
WITH 0% INSTALMENT PLAN
Can't wait to turn your dream home into reality? Here at Comfort Design, we offer various payment options with 0% interest instalment plans.
Accepted Payment Methods

WHAT Our Customers Say
Best of the best
Amazing sleep throughout.. Enough said
Opps... Was late for work that day
July 11, 2022
comfort and airy
Light and comfy with ventilating mesh suitable for the hot weather!
July 7, 2022
Perfect lounge chair
Love this Rexton chair. It may look short but it is deep, so you will sit comfortably and your feet can touch the ground. I am 1.58m tall. Should sit a person comfortable up to 1.65m tall.
June 18, 2022
Super stylish yet practical
Love the design because you can use it 2 ways and we specifically got it so we can use it while sitting on our couch.
June 5, 2022
Sturdy elegant dining table
Love it! So beautiful and sturdy. Strongly recommend!
May 30, 2022
The best sofa ever!
We love how cozy and relaxed we feel every time we sit on our Neuron sofa. At first we only purchased just one sofa, but we loved it so much, we purchased a second one. Highly recommended if you want to feel relaxed at home.
May 25, 2022
Good!
It is a good fit for the overall vibe and environment.
February 19, 2022
Chic!
Looks modern and chic, lots of space to get comfy. Soft and comfortable too.
February 18, 2022
View All