AIRMESHTM
Cooling for the Body;
Cool to the Eyes
Made from 100% nylon from Korea
This revolutionary mesh is as transparent as it can get! Its smooth mesh material allows maximum air circulation and minimal visual obstruction.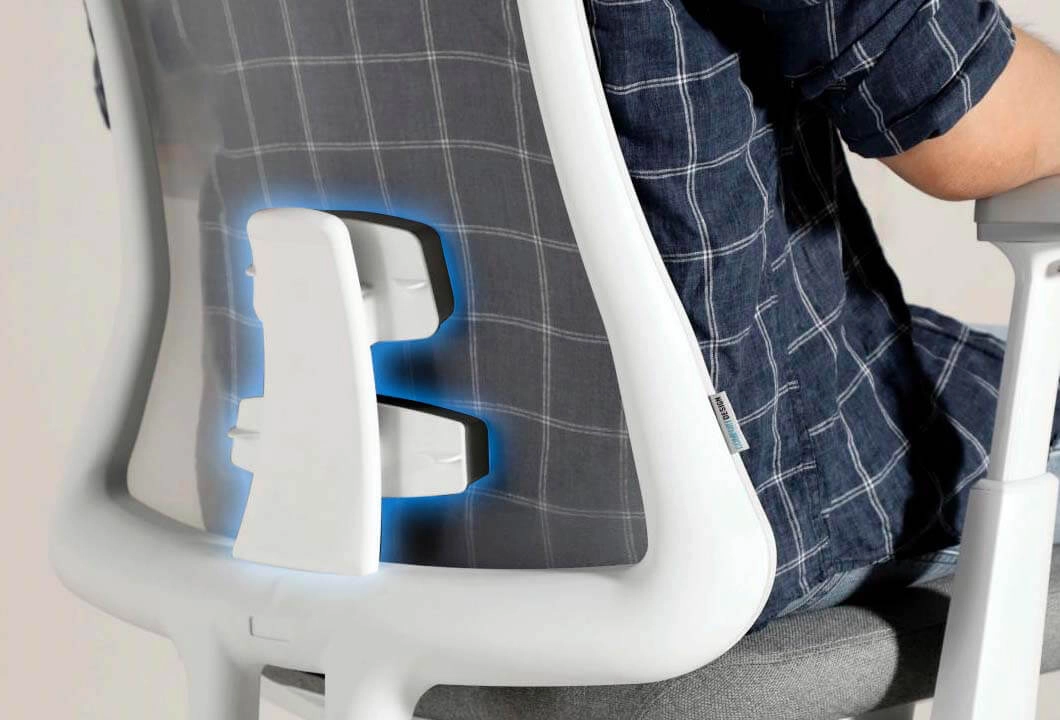 DUALUMBARTM
Why Have One When You Can Have Two?
Your lower back deserves it!
Two lumbar supports that work independently, giving support the way you need it.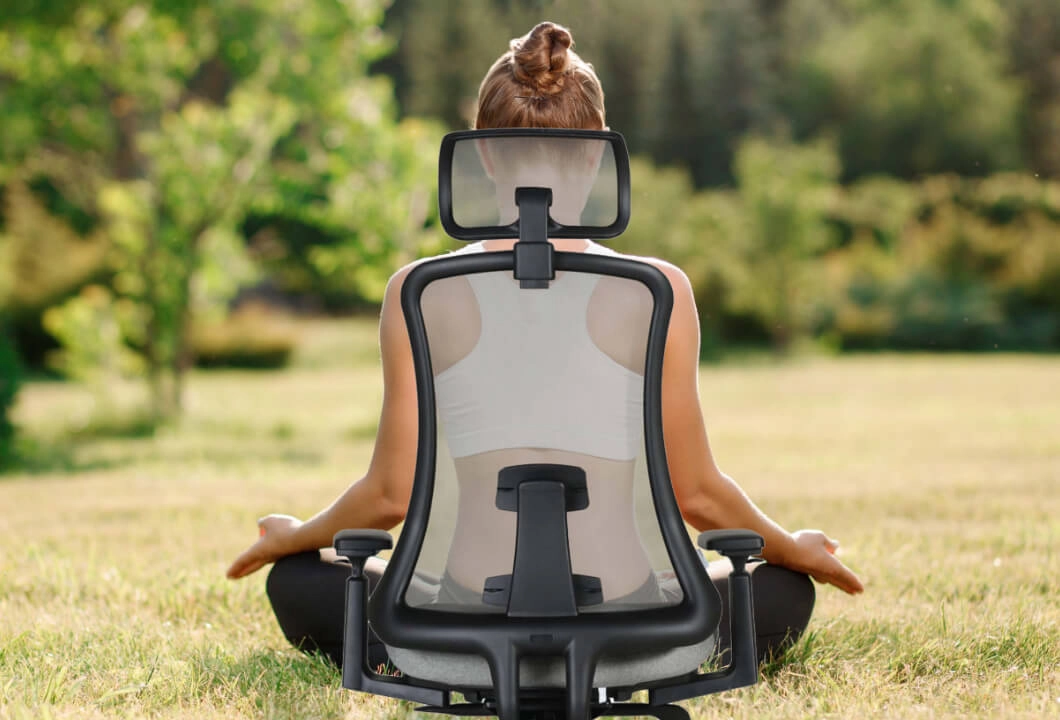 ERGOPERFECT
Perfectly Crafted to
Support A Human Body
Shaped for your body
Providing the much needed support and comfort to your neck, shoulders, back and pelvis for those long hours of work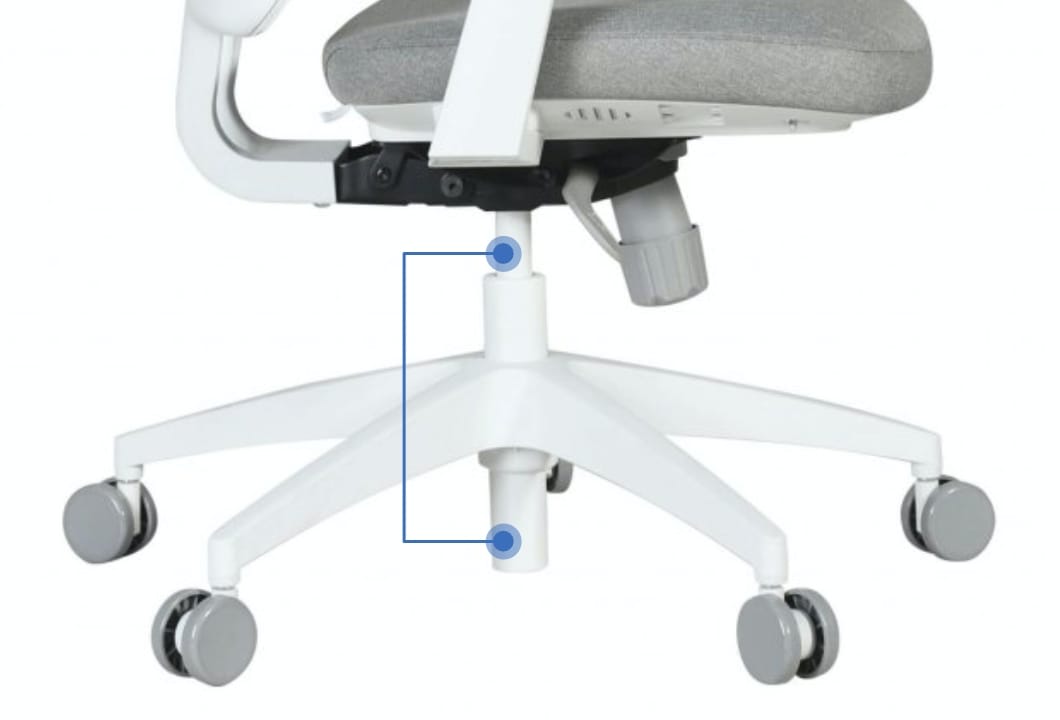 CLEAN HYDRAULIC
World's First
Clean Cylinder Hydraulic
No more unsightly stains
Ground-breaking technology from KGS, Korea – ensures no oily grease stains on cylinder. Class 4 hydraulic takes up to 150kg weight and comes in matching colour with chair's entire frame. 

LOW ARMREST
They Go Low, Low, Low, Low, Low
Suitable for desk with substantial drawer height
Raise the armrest height to the desired level for your arm to rest comfortably and lower it enough for you to tuck in the chair snuggly when you're done with work. BEST OF BOTH WORLDS!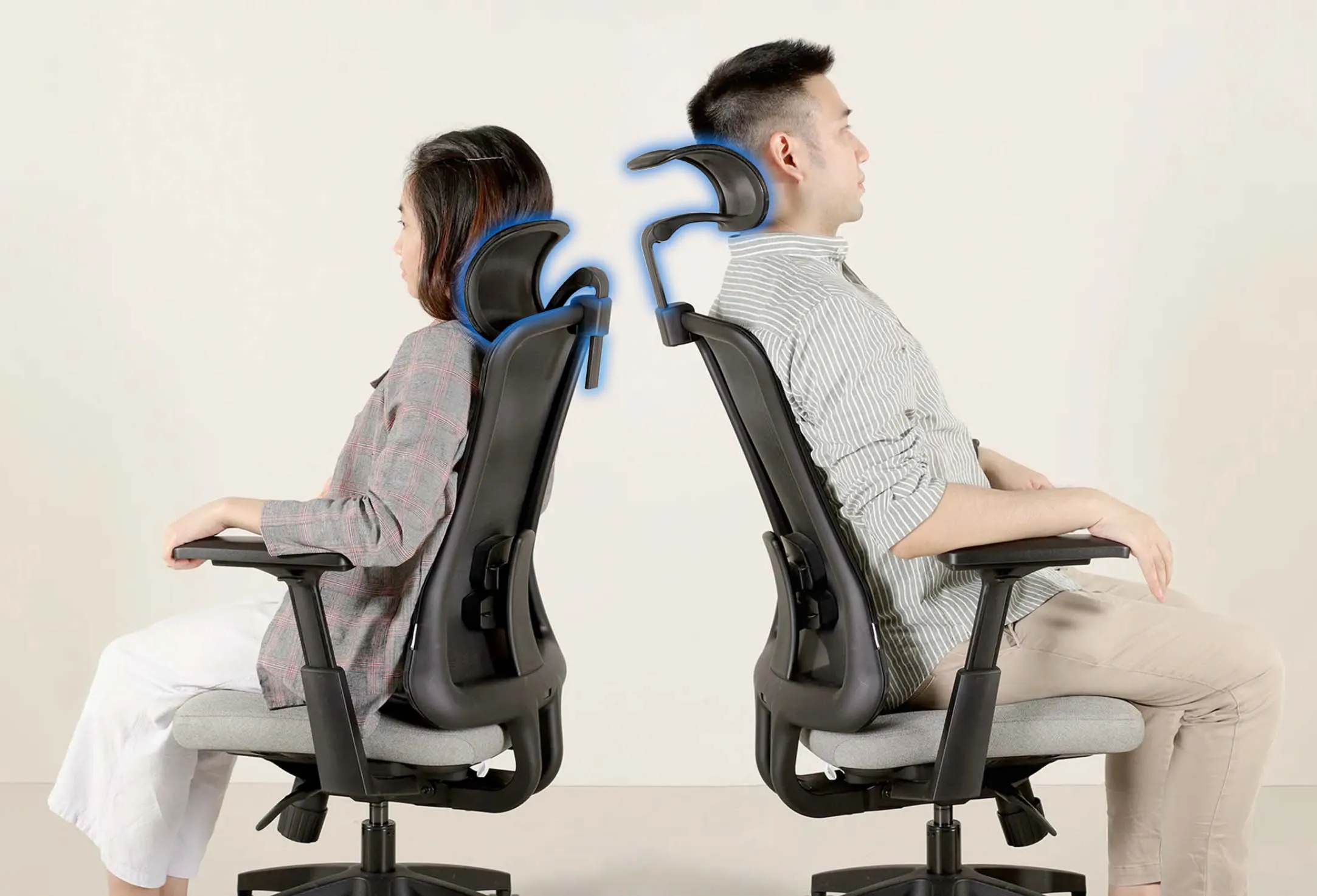 HEADREST HEIGHT ADJUSTABLE
Finally, A Headrest That Fits EVERYONE
This headrest suits even petite users
Headrest should fit the arc of the back of your neck snugly. If you're a small built individual, rejoice, as the headrest goes low enough for your neck instead of the back of your head.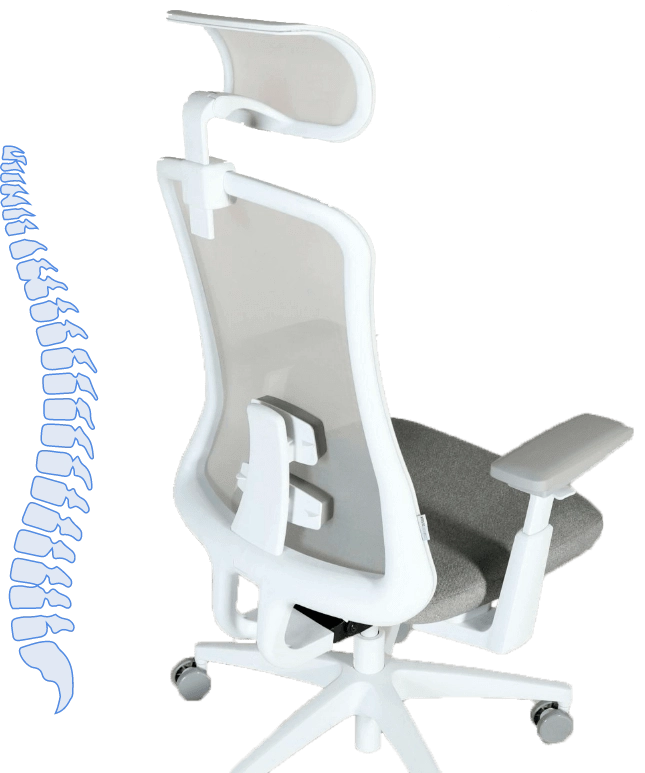 FULLY SUPPORTED SPINE
Incredibly long hours of support 

means alot
Long hours of sitting in the same position is no longer a pain! With its ErgoPerfect feature, Stellar Ergonomic Chair is your no. 1 choice of comfort daily. Be kind to your spine!
10 CALIBRATION POINTS
Suit It Your Way!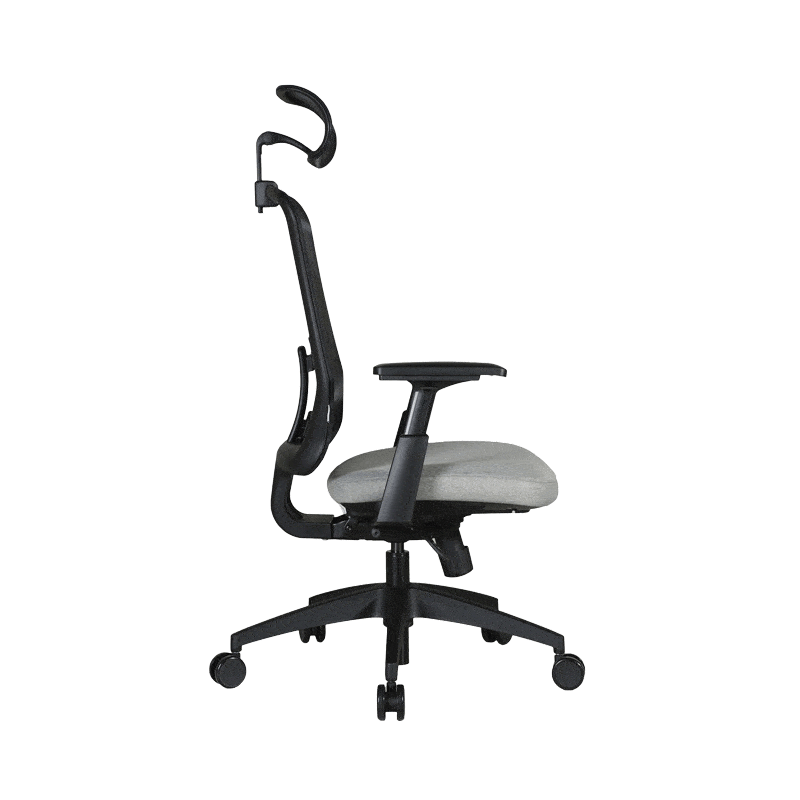 Synchro-tilt Mechanism
Seat reclines along with backrest's reclination for a synchronised experience; opens the angle of the torso for improved blood circulation to the legs and better spinal alignment for an ergonomic experience.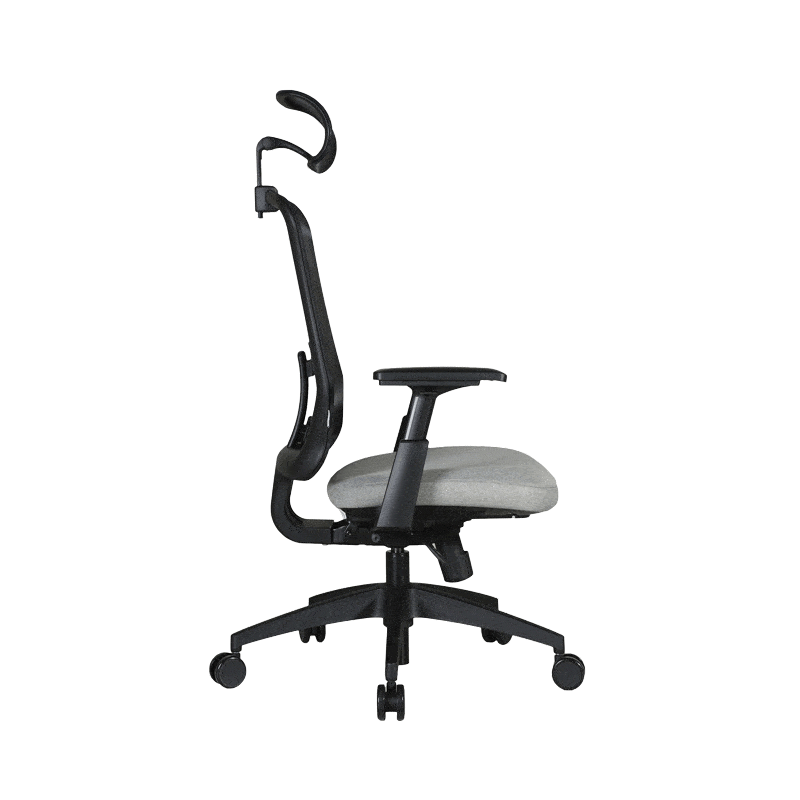 Seat Height Adjustable – 130mm range
Offers a wider range of seat height options than most office chairs, users' feet stays grounded at a perfect 90 degree angle – making it ideal for the petite, the regular and the tall.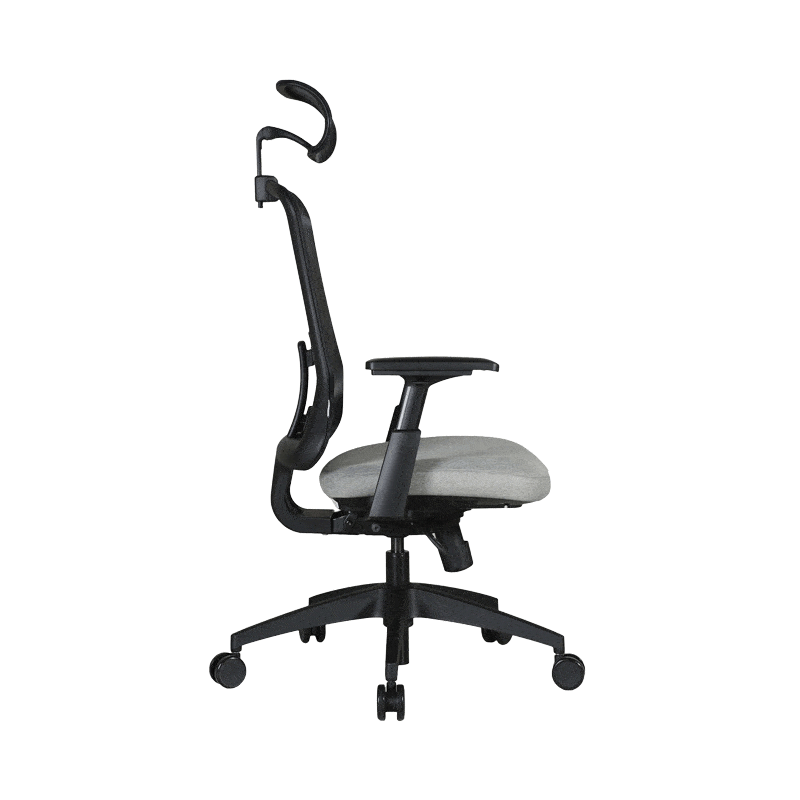 Seat Depth Adjustable – 80mm range
Offers a wider range of seat depth options than most office chairs, petite users ensure their back is supported while tall users have their legs supported up till the back of their knees – making it ideal for the petite, the regular and the tall.
Backrest Tension Knob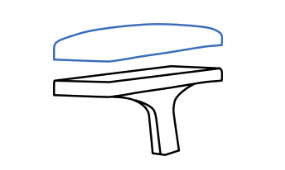 PU Foam Armrest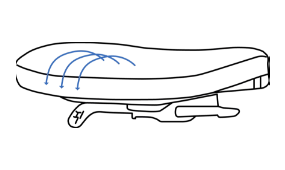 Waterfall Seat Edge
4D Armrests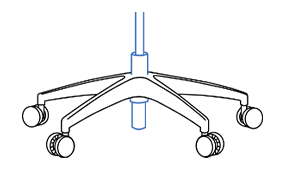 Clean Hydraulic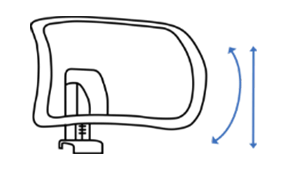 2D Headrest
DURABLE MATERIALS
Comfortable Chair That Lasts For Years!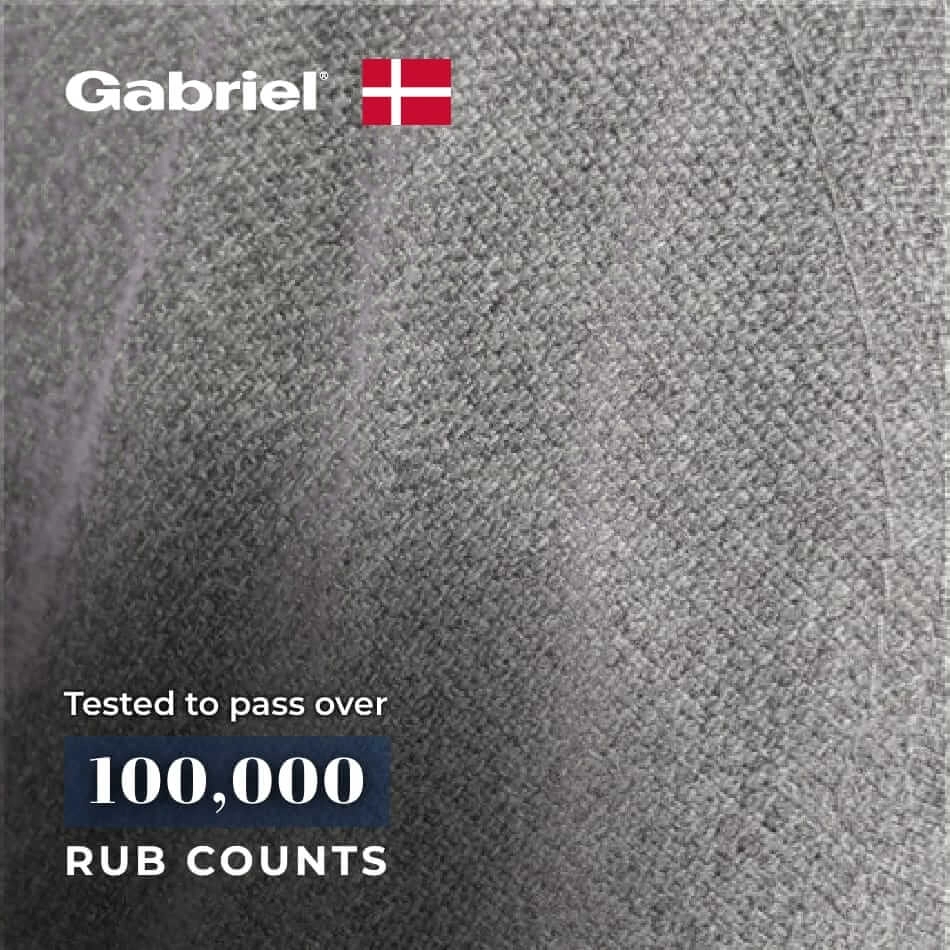 Gabriel® Fabric, Denmark
Soft to touch, resistant to abrasion. Hailed for their belief in building an environmentally friendly business model, fabrics from Gabriel® are built to last. With that, you can ensure its long lifespan.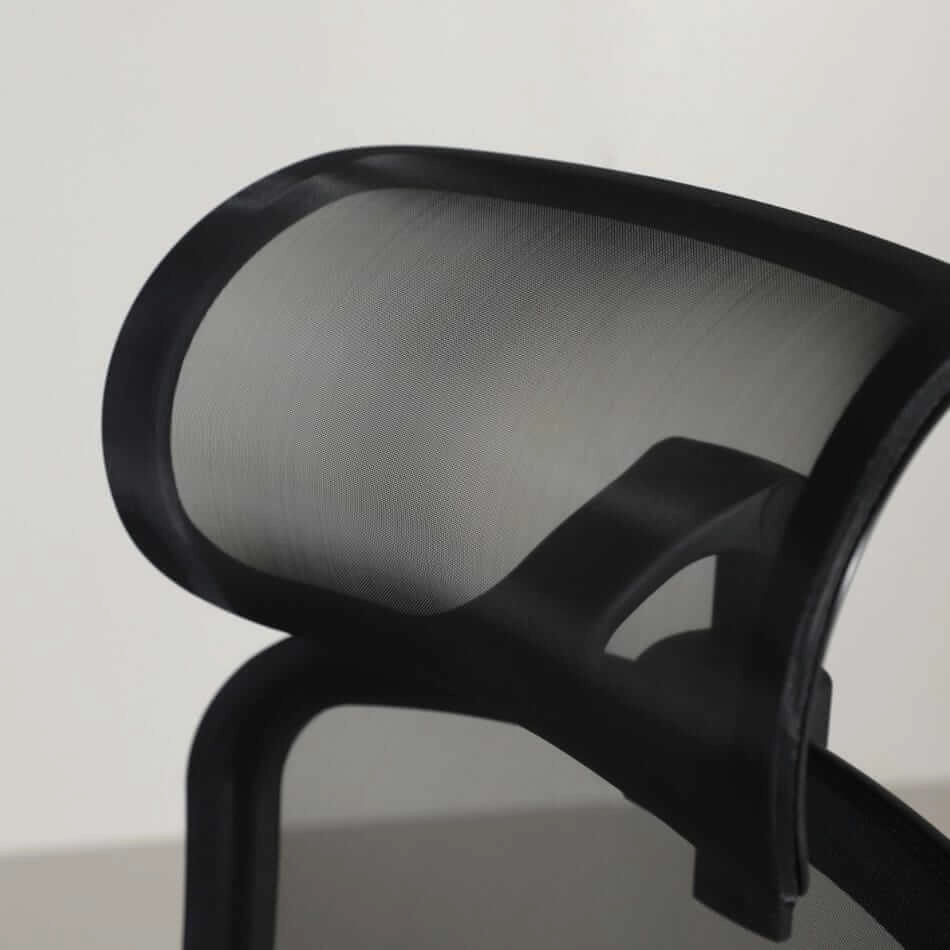 AirMesh™, Korea
Unlike most mesh materials in the market, this revolutionary mesh is made with 100% nylon from Korea, which offers less abrasive surface that's soft to touch and allows maximum airflow to help you beat the heat.
High Resilience Moulded Foam
Sitting on a cushion that's either too hard or too soft is really bad for your back. Hence, our chair comes with a medium-firm seat cushion that moulds to your physique, akin to a gentle hug; yet at the same time providing support. Hmmm, perfect fusion…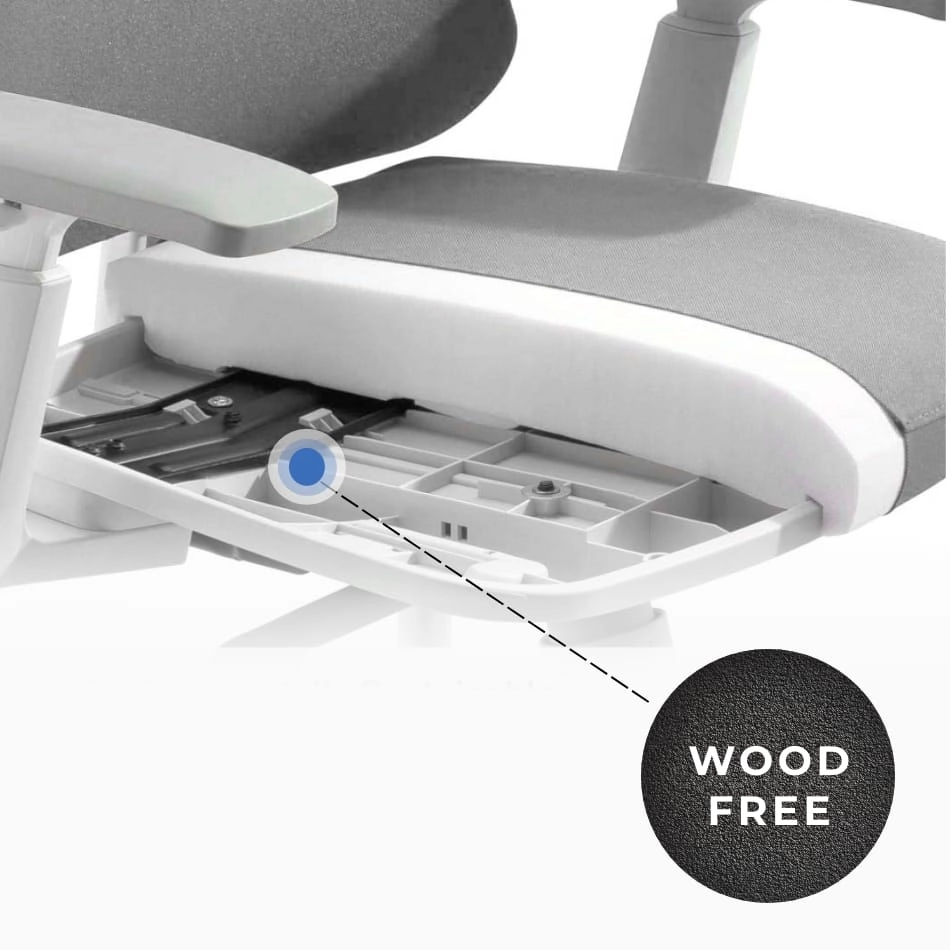 Environmentally Sustainable
Non-wood internal seat frame eliminates the reliance on trees. No glue is used on the upholstery making it safer for you and your loved ones.
STRUCTURE & MECHANISM WARRANTY
We've Got You Covered
12 Years Warranty on Strong Structure
Our nylon-reinforced fibreglass frame structure is so strong, we offer 12 years warranty on these parts.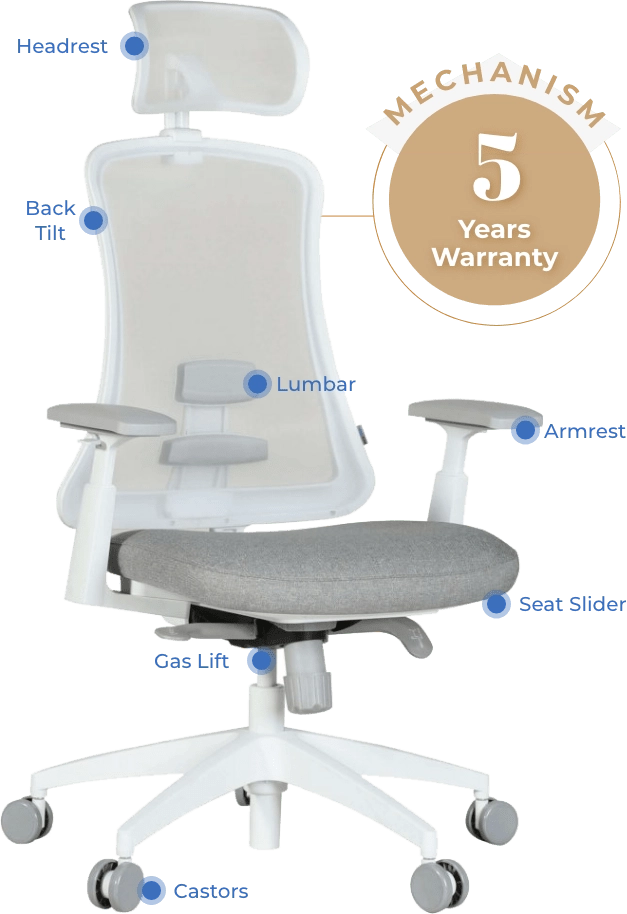 5 Years Warranty on All Mechanisms
We understand your concerns with moving parts – those features that require adjustments regularly. For these mechanisms, you can rest assure on our 5-year coverage.
WORK SPACE MASTERPIECE
Imagine & Be Inspired At Your Fingertips
SAT AND TRUSTED BY MANY
Still thinking? These reviews might help. We let our satisfied customers speak for us. Read our reviews before you decide.
1000++
UNITS SOLD WEEKLY THROUGHOUT SINGAPORE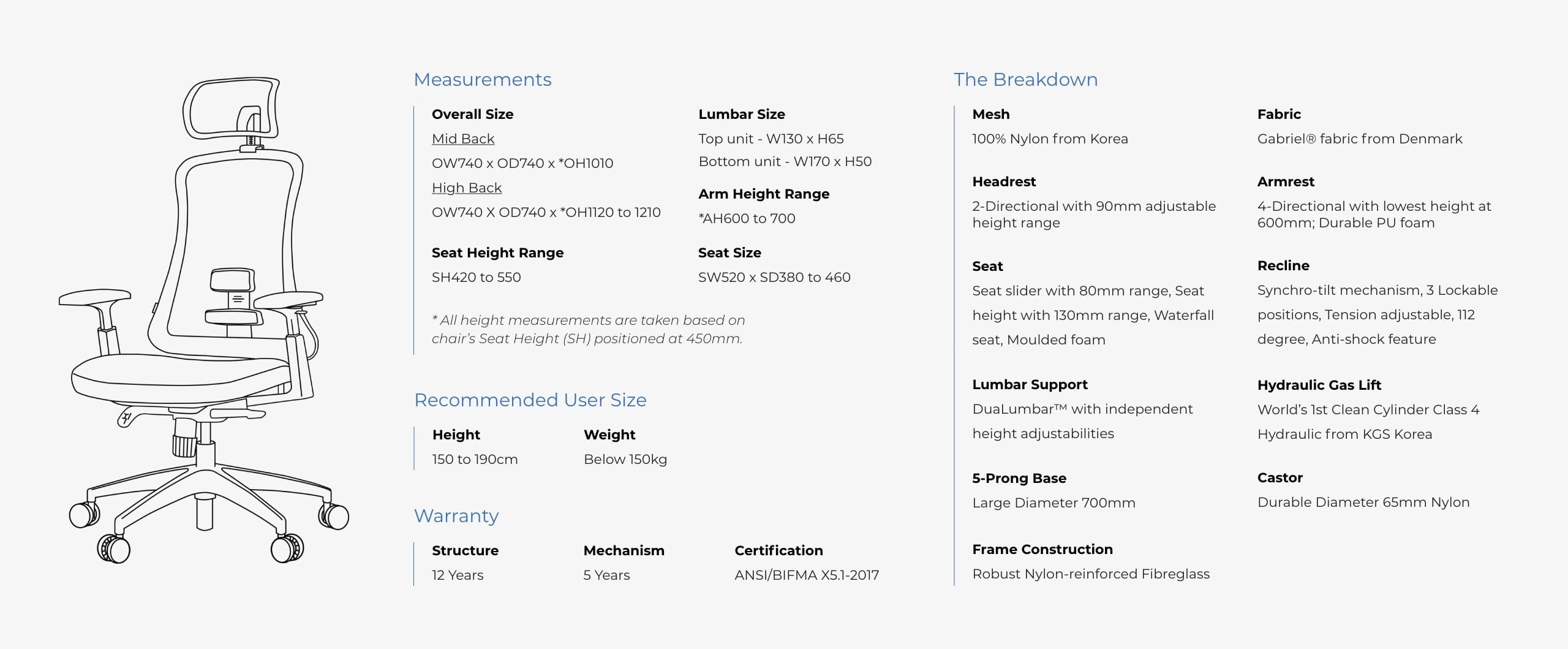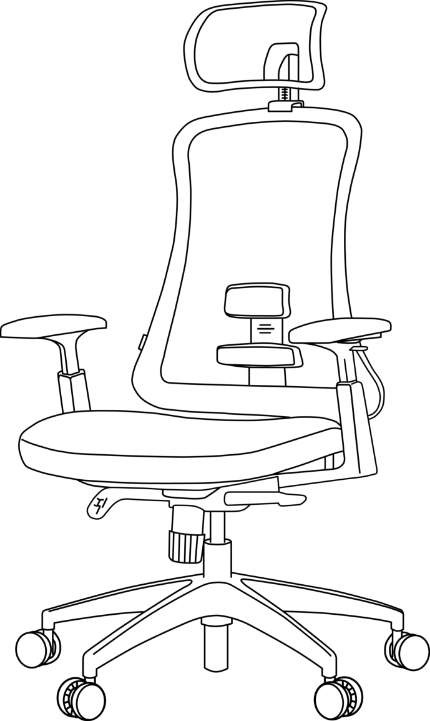 Detailed Specifications

STELLAR OFFICE CHAIR
Which Is Right For You?
Please select the chair category below.
Stellar Highback
Stellar Midback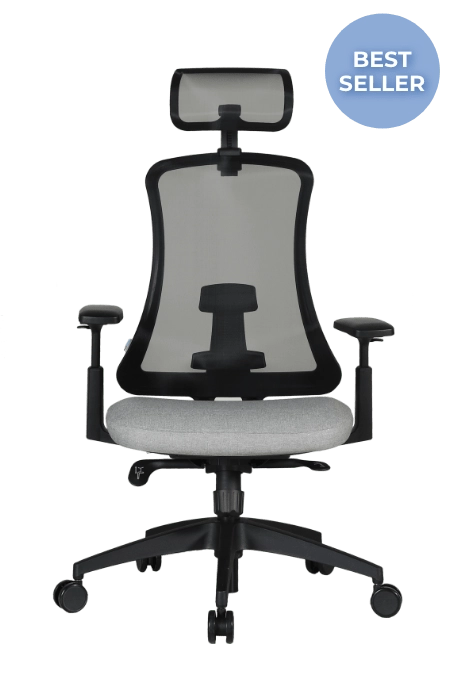 Stellar Highback Office Chair
Headrest & Lumbar Support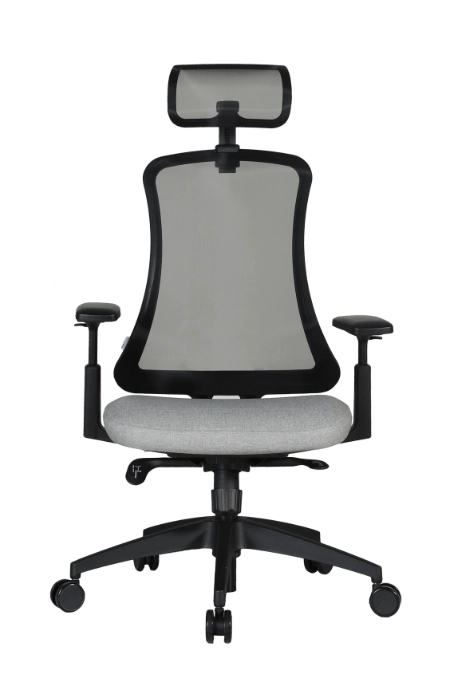 Stellar Highback Office Chair
Headrest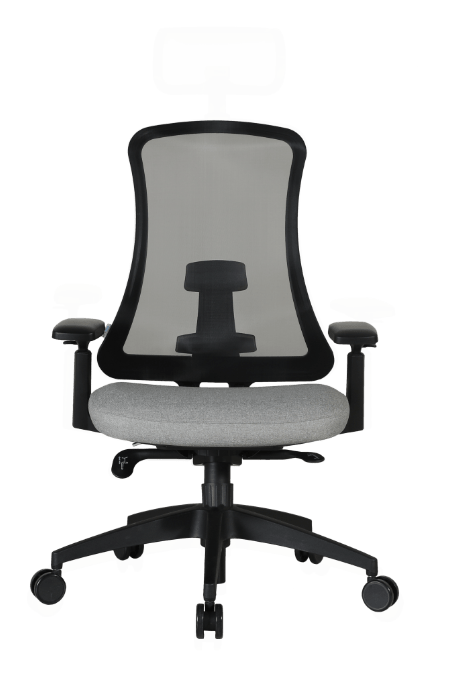 Stellar Midback Office Chair
Lumbar Support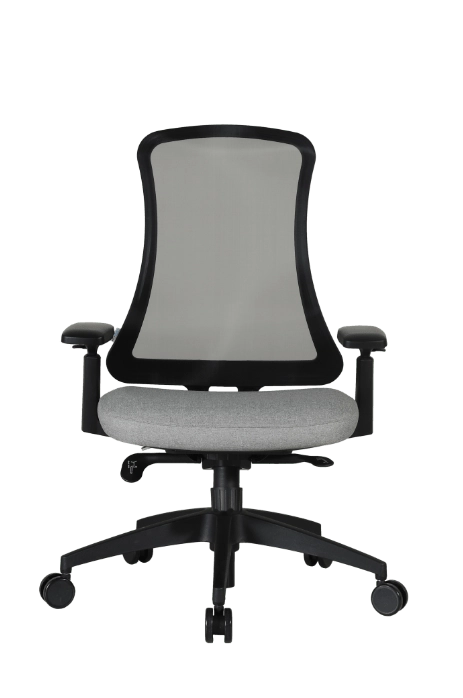 Stellar Midback Office Chair
Basic

Get personalised help from us
We are built differently and have very differing pain points. Why not visit us at our showroom and experience the Stellar Ergonomic Chair and get assisted on the spot by our affable sales team. We are located at: 110 Eunos Ave 7, Comfort Design Building, Singapore 409573.