Benita Adjustable Bed Frame (Base) – Single
Our Adjustable / Inclinable Bedframe adapts to your sleep needs – not the other way round.

With just a click of a button, you get to enjoy a comfortable sleep by adjusting the head-up and foot-up features of the bed – Lift your head to reduce snoring and raise your feet to alleviate joint pain. Experience weightless floating comfort in Zero Gravity position while sleeping or lounging. The astronauts have done it, so can you! Explore endless number of sleeping positions with our Benita Bed, adjust to the perfect position for your most comfortable sleep ever and say goodbye to sleepless nights.
Upgrade to the Benita Adjustable Bed with confidence with our 10-year structural warranty and 5-year motor warranty.
Up Close & Personal
Get In PositionEnhance your sleep quality with this revolutionary adjustable bed that cater to your needs, whether you need more support for the back aches or sore legs.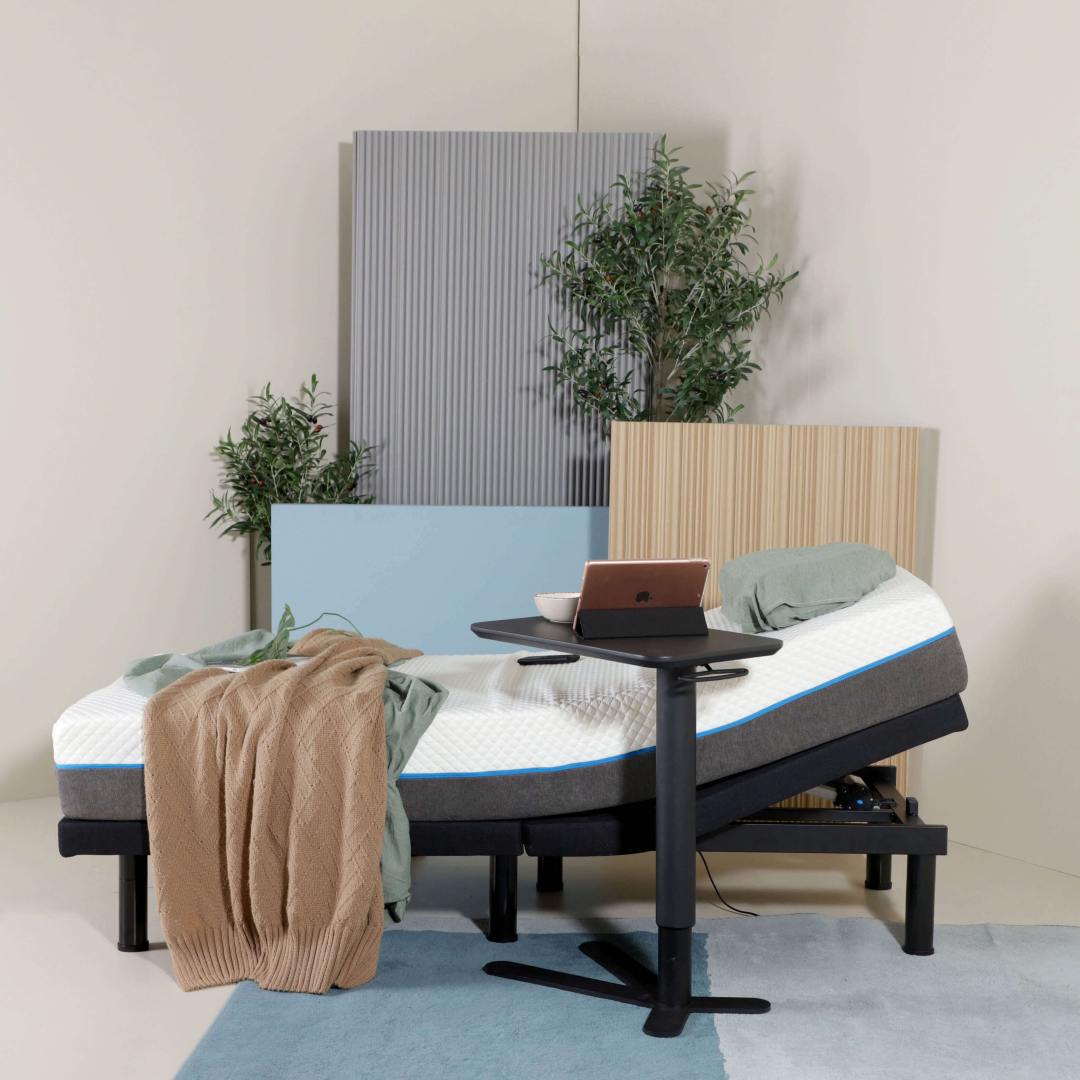 Good Night's SleepWe recommend pairing this adjustable bed with our Baton Sleep that is made of high-density foam to further enhance support and reduce discomfort.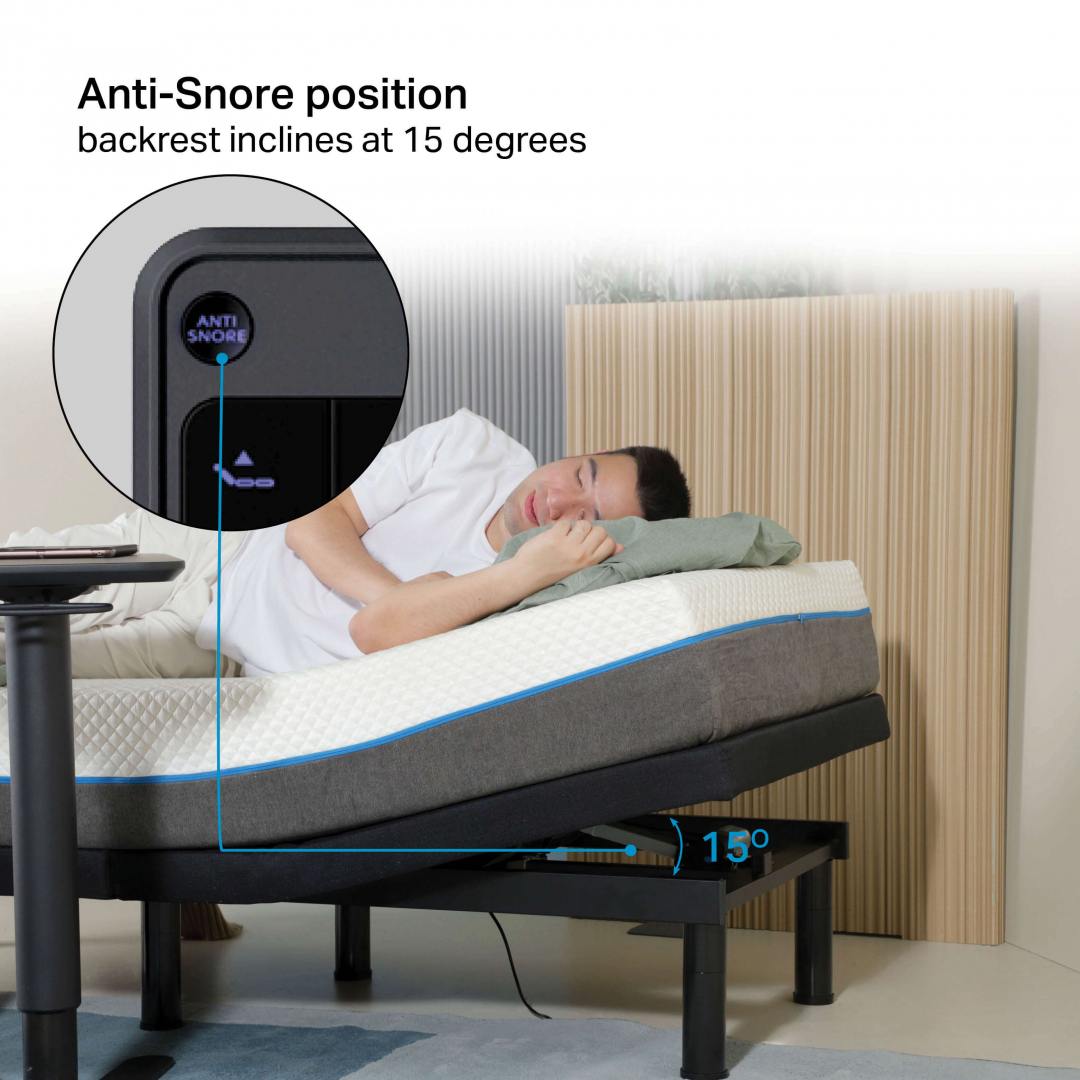 Snooze AwayHave a go at the zero-gravity position that imitates the weightless support and pressure-free feeling of floating in space so your body can repair and recover while asleep.
Outer SpaceExperience weightless support and pressure-free feeling like the astronauts do so your body can repair and recover while asleep.
Just a TouchAdjusting the bed is made easier with just a click of a button on the wireless remote control that features LED backlight.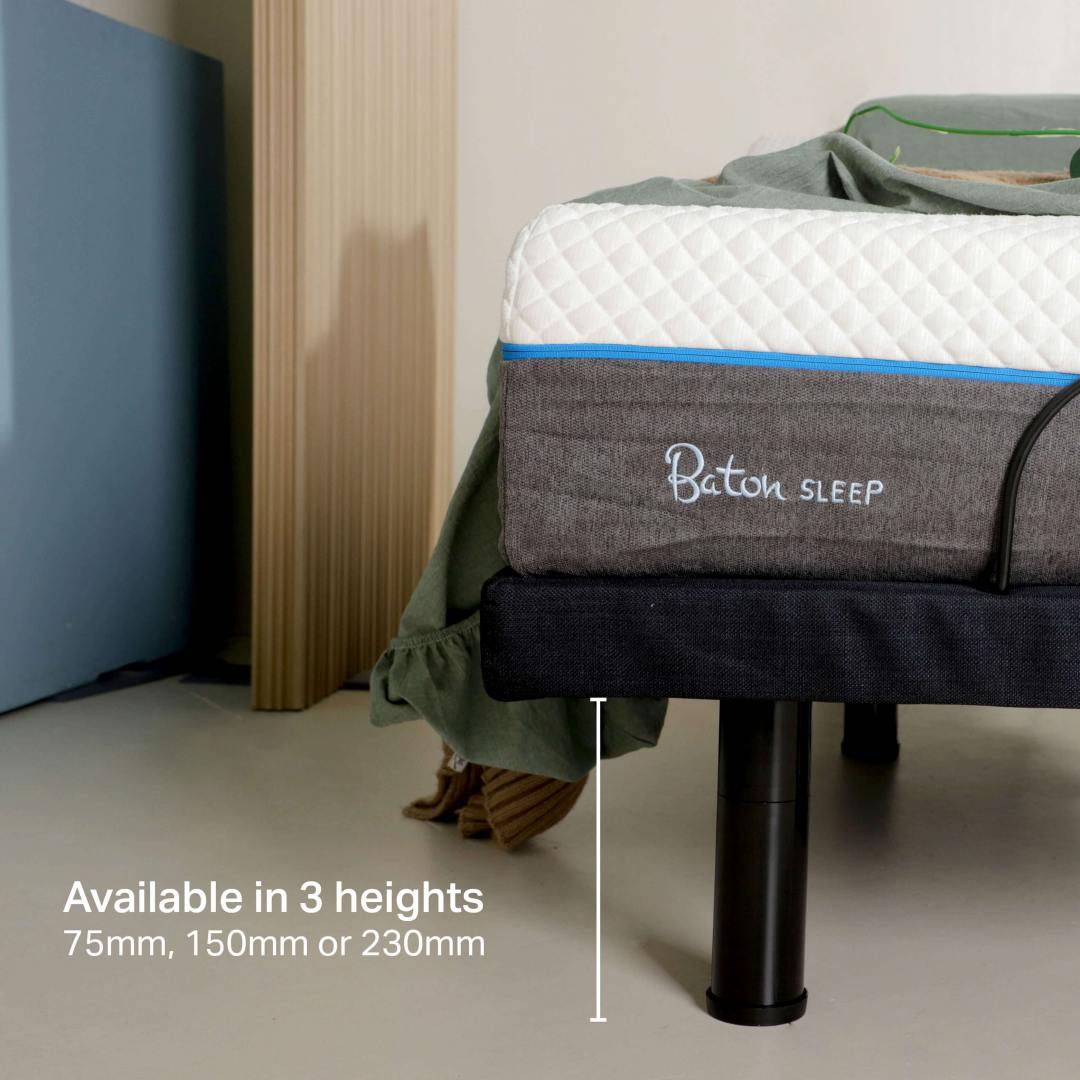 To Greater HeightsHave your feet perfectly touching the ground when seated at the edge of the bed by setting your ideal leg height from 3 options.
Way of LifeDouble up the bed as a comfortable lounger for reading or watching TV or even the occasional breakfast in bed.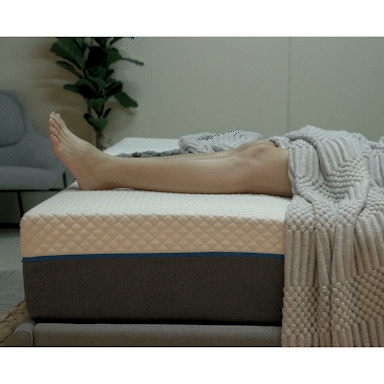 Raise Your LegsProlonged sitting or standing can cause pressure build up at the legs which can cause discomfort - elevate the legs to reduce the pressure and improve blood circulation.
Imagine It How It Can Accentuate Your Space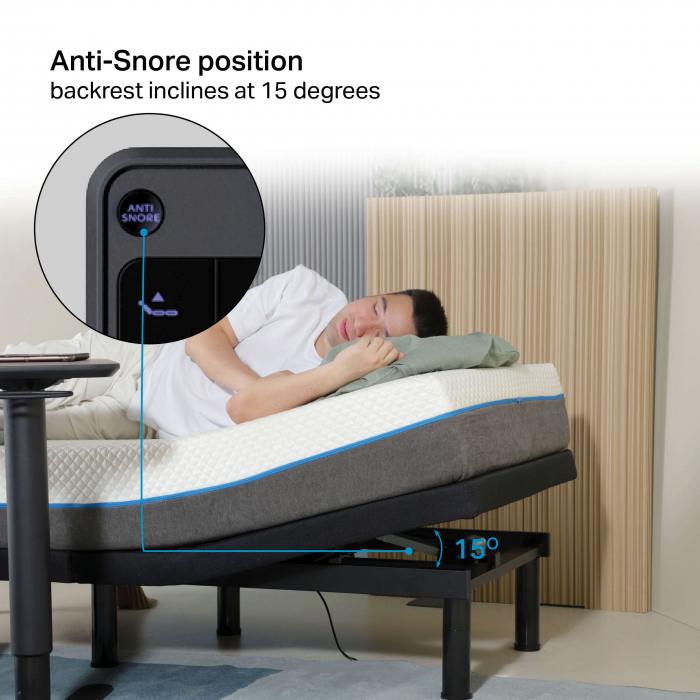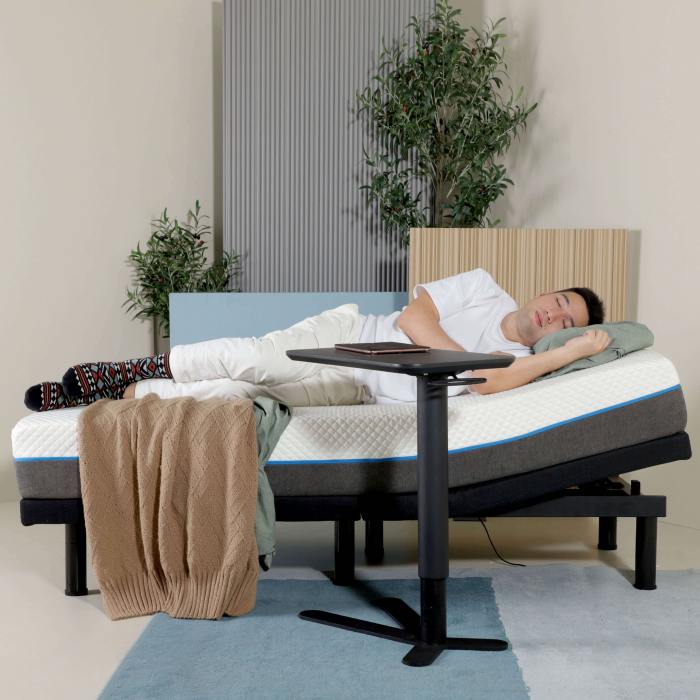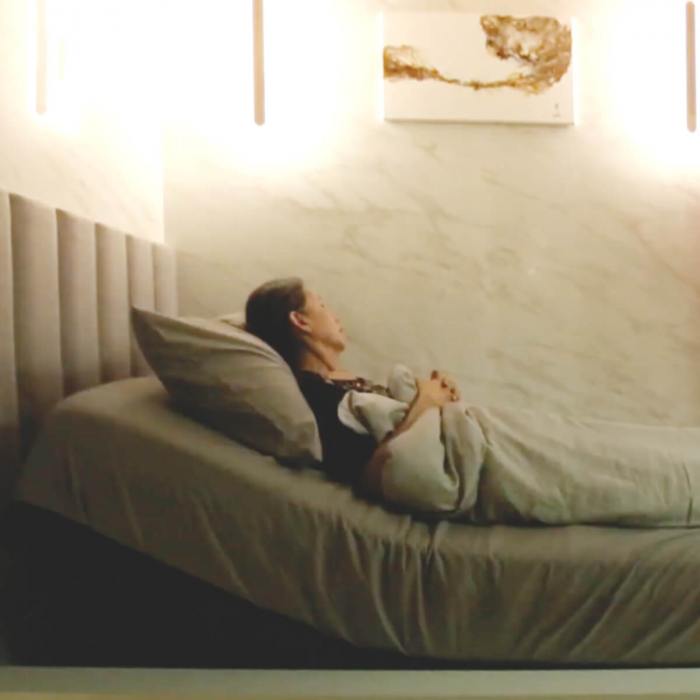 House Everything Season 2 Episode 3 (Starry Homestead)
House Everything Season 2 Episode 3 (Starry Homestead)
House Everything Season 2 Episode 3 (Starry Homestead)
Product Specifications
Measurement(s)
Overall size:
OW910 x OD1900 (Thk75)
Leg Height:
LH 70, 145 or 220
Footboard Height:
FH 145, 220 or 295
Retainer Bar:
W500 x D130 x H160
Acronyms
OW - Overall Width
OD - Overall Depth
OH - Overall Height
SW - Seat Width
SD - Seat Depth
SH - Seat Height
AH - Arm Height
Thk -Thickness
Dia - Diameter
IW - Internal Width
ID - Internal Depth
IH - Internal Height
LW - Leg Width
LD - Leg Depth
LH - Leg Height
WH - Wood Plank Height
FH - Footboard Height

For all our office chairs, Arm Height (AH) and Overall Chair's Height (OH) is taken when Seat Height (SH) is fixed at 450mm. Should an office chair's SH be higher than 450mm, then AH and OH will be taken at the lowest available SH of that chair.
* All measurements given are in millimetres (mm).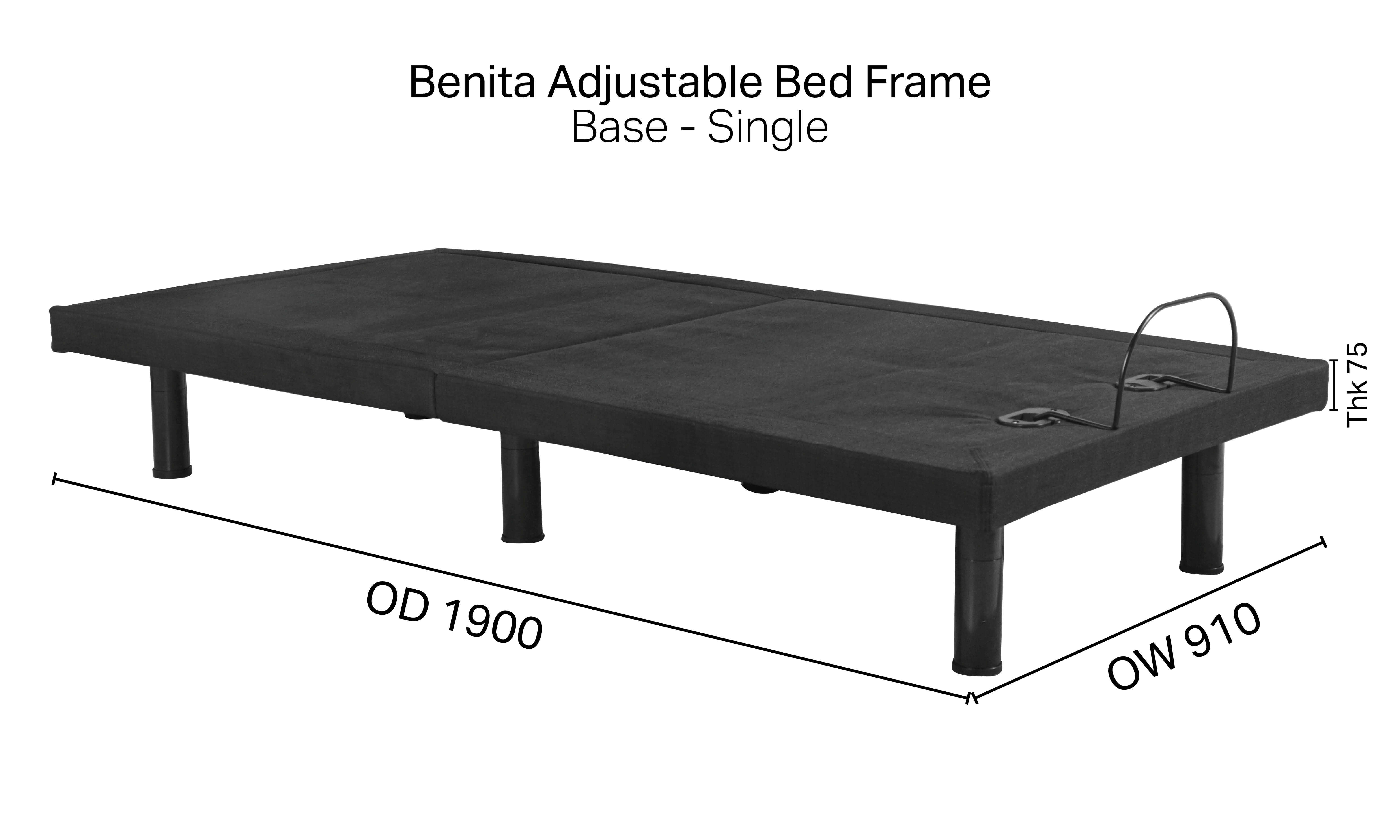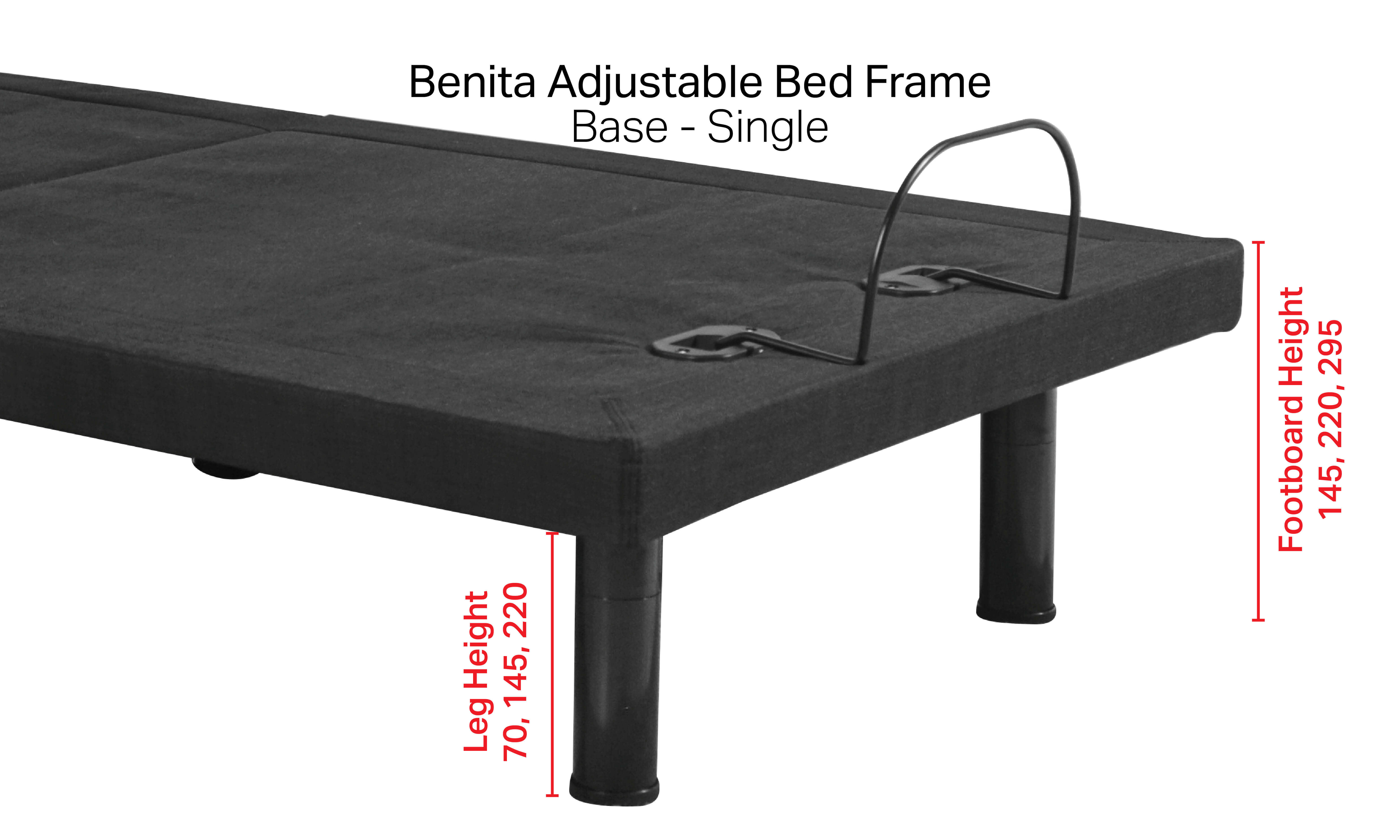 Q&AAny Questions? We are here to help!
Ask a question
Ask us question about this product. You will be notified via email when replied.
You need to log in first before asking question. Login now