Earliest
Self Collection
Buy online & pickup in store the next working day.
Our friendly team will help customers to load bulky furniture items into their cars.
Pls click individual option(s) for date info.
Tuesday, 03 Oct 2023
Earliest Delivery
Pls click individual option(s) for date info.
Tuesday, 03 Oct 2023
Date correct as at: 03 Oct 2023, 09:42 AM
Delilah Coffee/Bedside Table
Simple, understated style with a convertible concept is what makes Delilah Coffee Table a must-have addition to your living room. Its distinctive C-shaped silhouette allows it to nestle right up to your seat - ideal for working or snacking from the sofa. That's not all! Delilah can be used in another way if you flip it around to get a wide, short table that is great as a center table in the living room. Comes with a storage compartment to hold all your living room essentials.
Delilah Coffee Table is available in 3 plywood colours - Natural, Black and Walnut*.
*Note that the Walnut is priced at an additional $50.
Up Close & Personal
Stand UprightIts petite size and slim yet sturdy base allows it to be used as a C-shaped side table that is perfect for any small corners.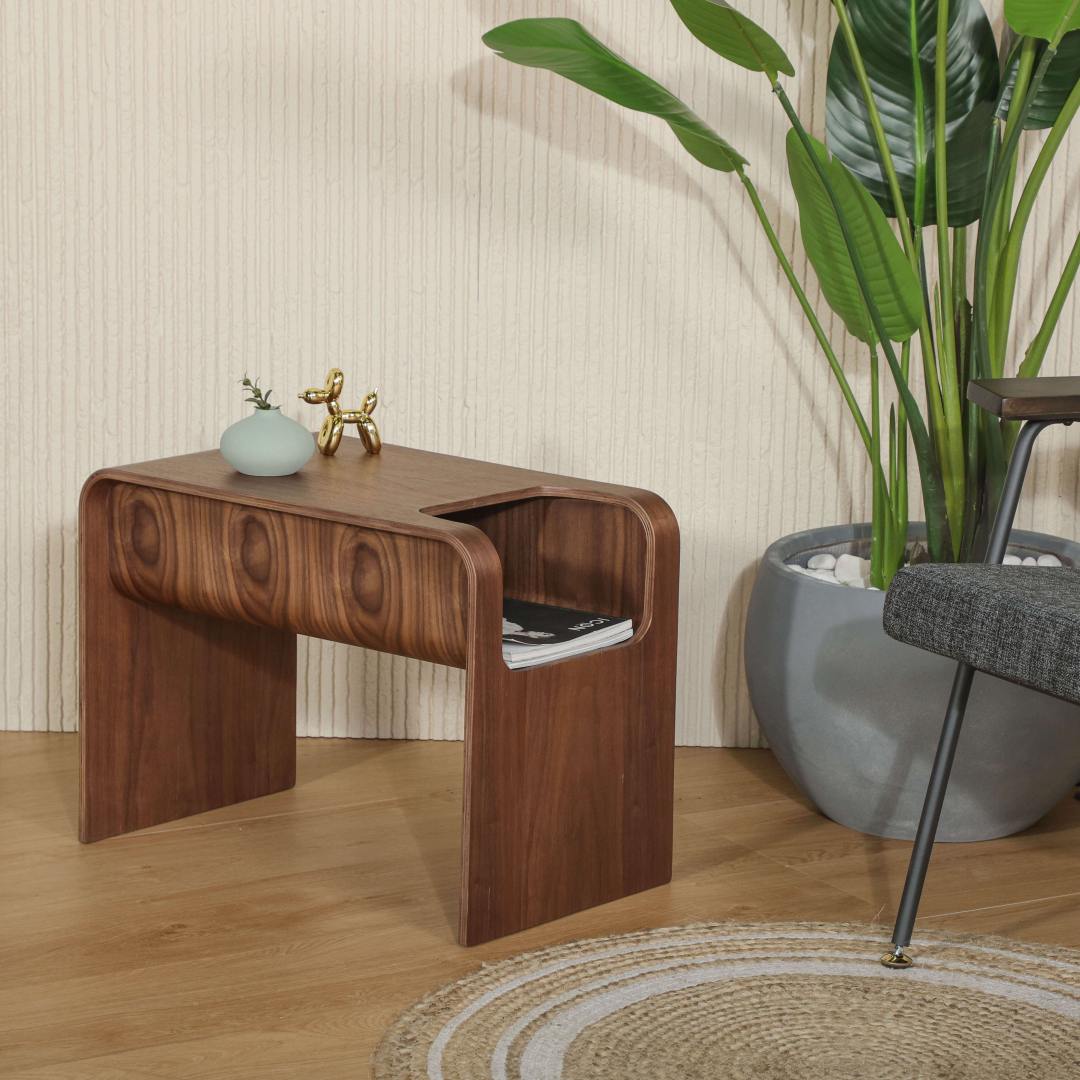 Two Sides to Every StoryTurn the coffee table on its two legs to get a shorter coffee table that is perfect as a centrepiece in the living room.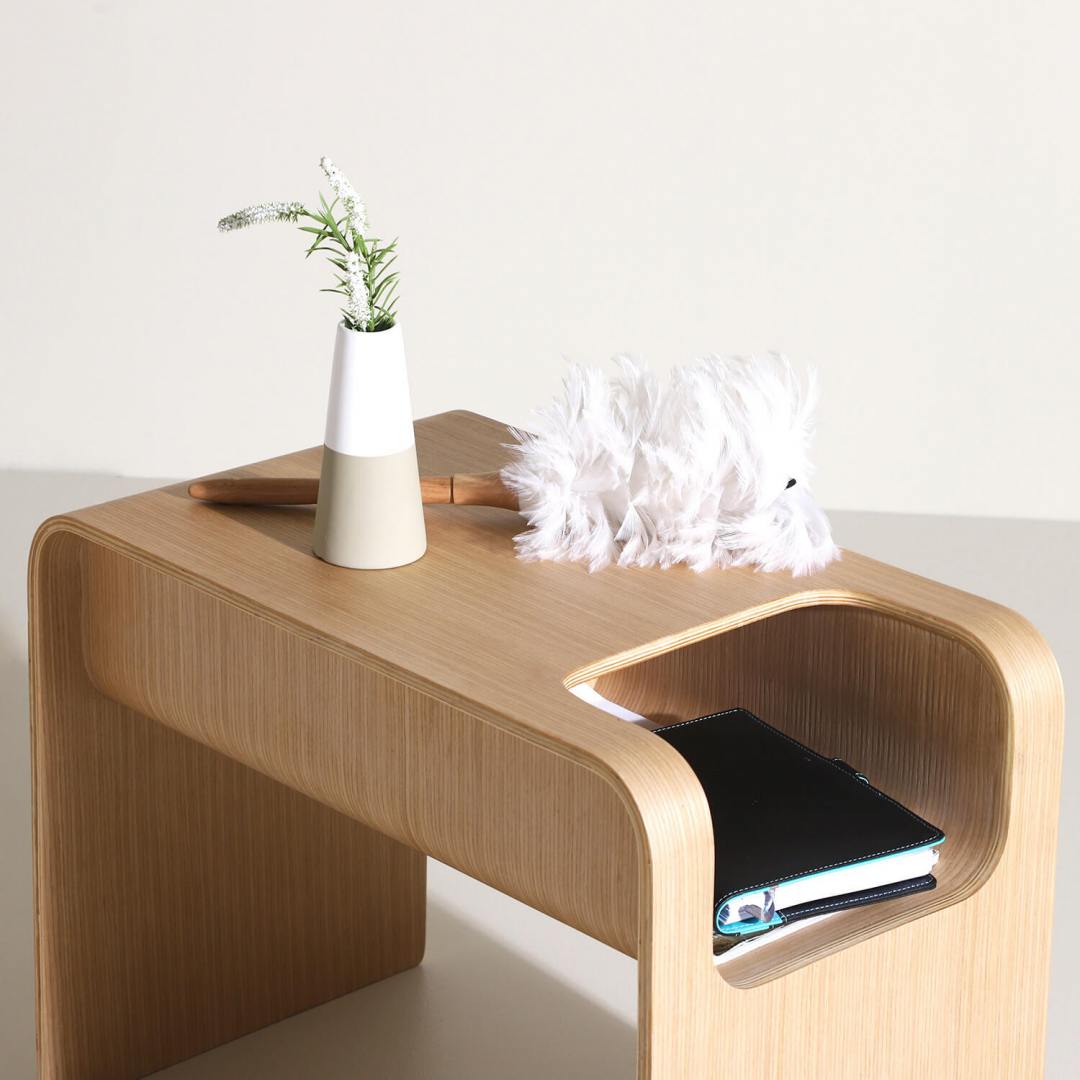 Beautiful WoodworkMade of plywood that features beautiful wood grains and textures in three colours - Natural, Black and Walnut.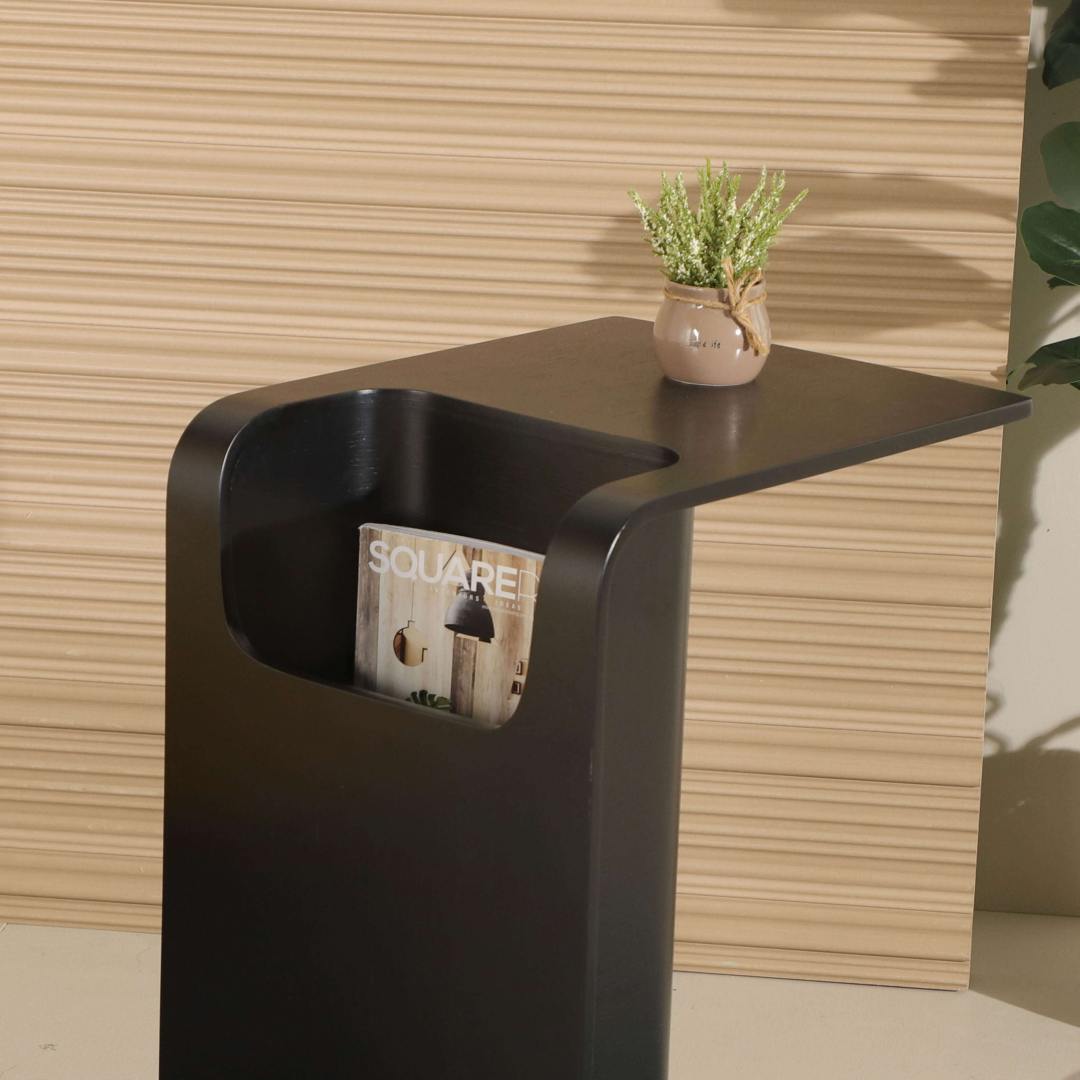 Storage NeedsEquipped with a back pocket to store everyday essentials like magazines, remote controllers, or anything you would need within an arm's reach.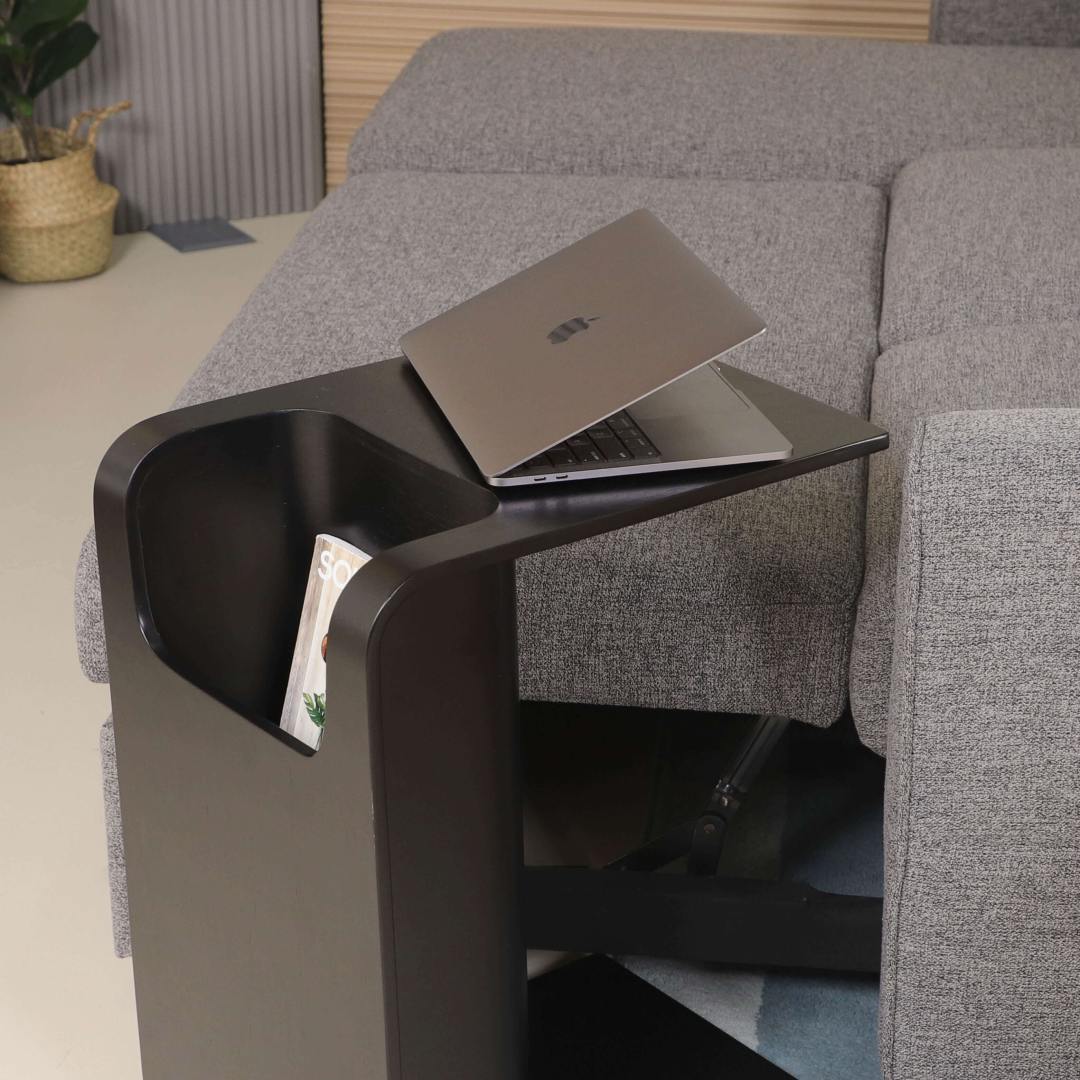 Be Of ServiceA slim base that can be tucked under a sofa - perfect to hold a laptop or balance a cuppa coffee by your side.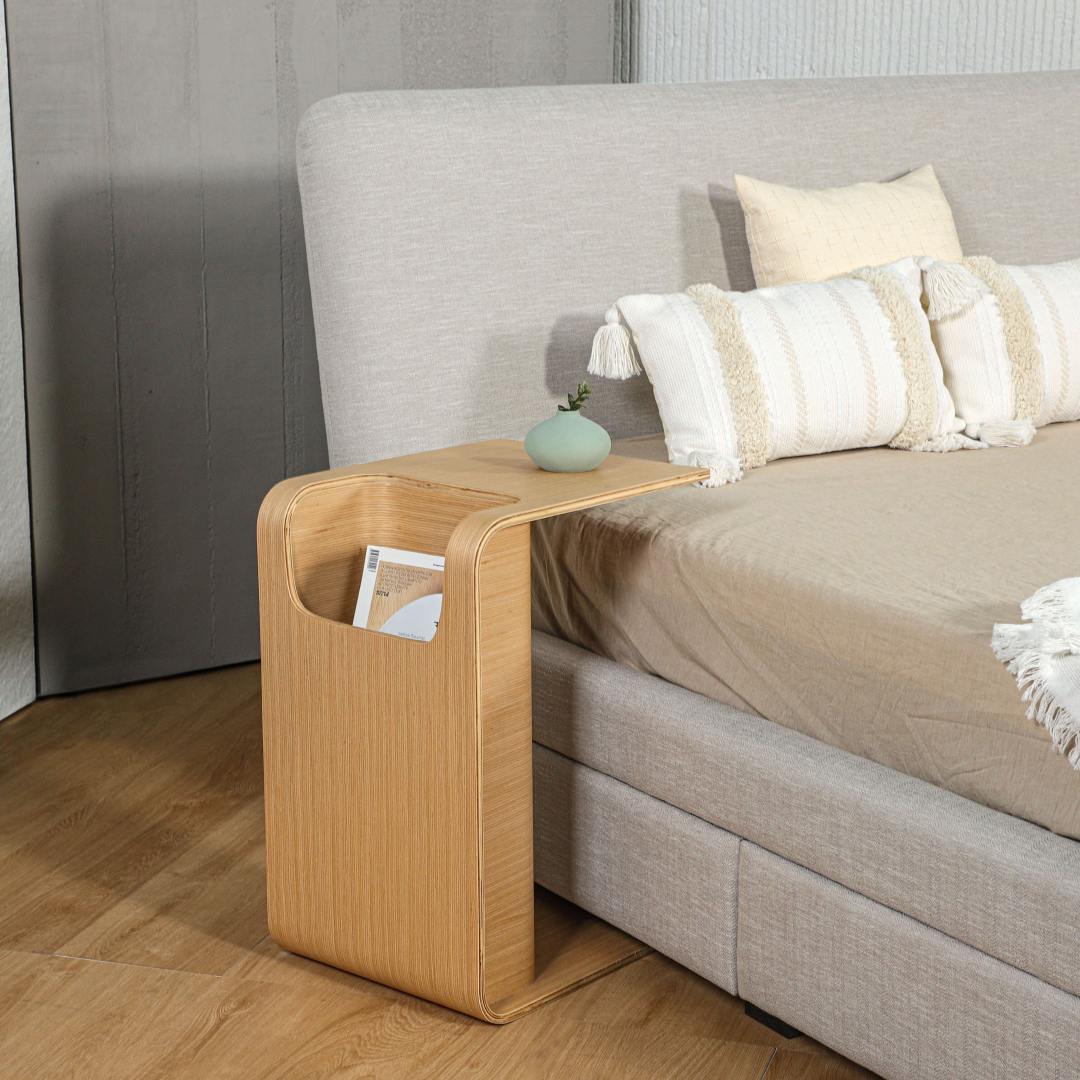 By Your SideWorks great as a bedside table to store your bedroom essentials near you and if you need a stable surface over your bed, just glide its base under the bed.
Imagine It How It Can Accentuate Your Space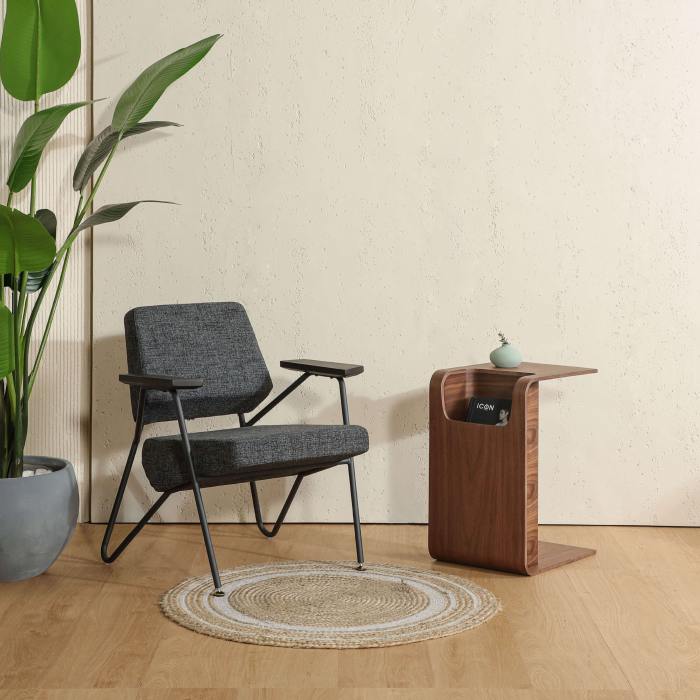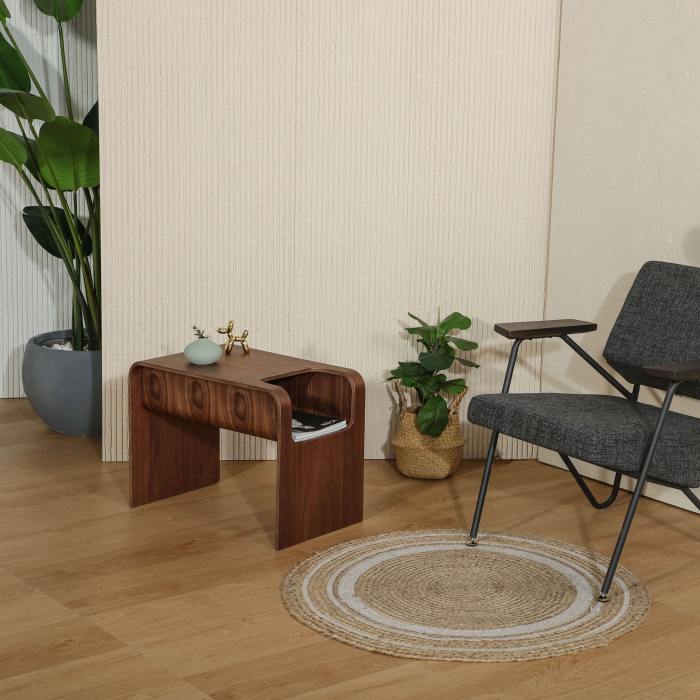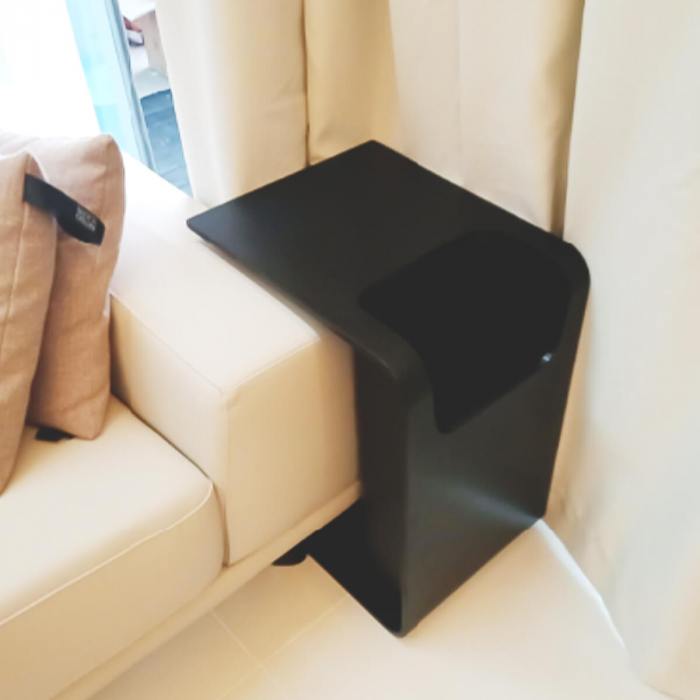 @home_pat_wei
@home_pat_wei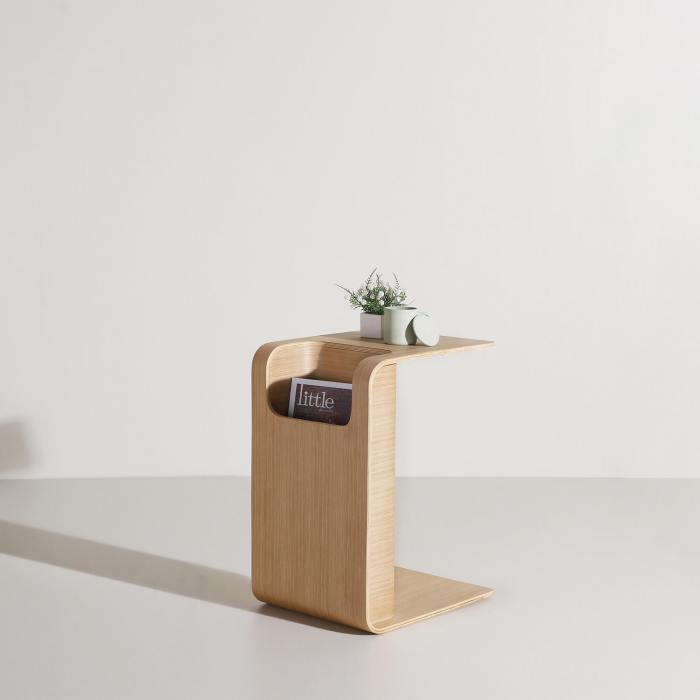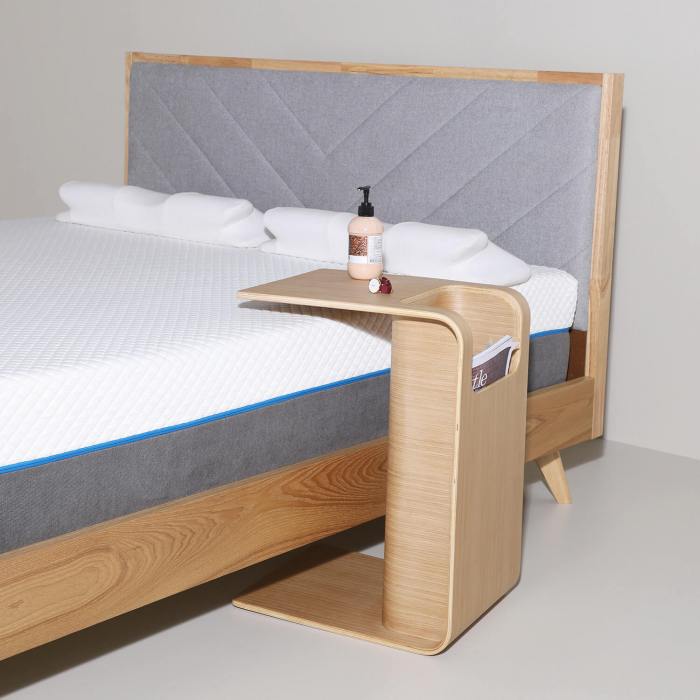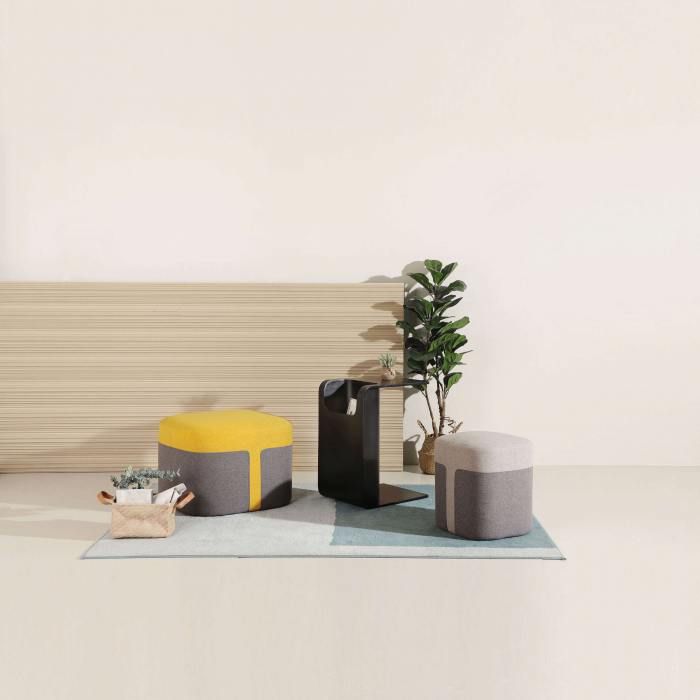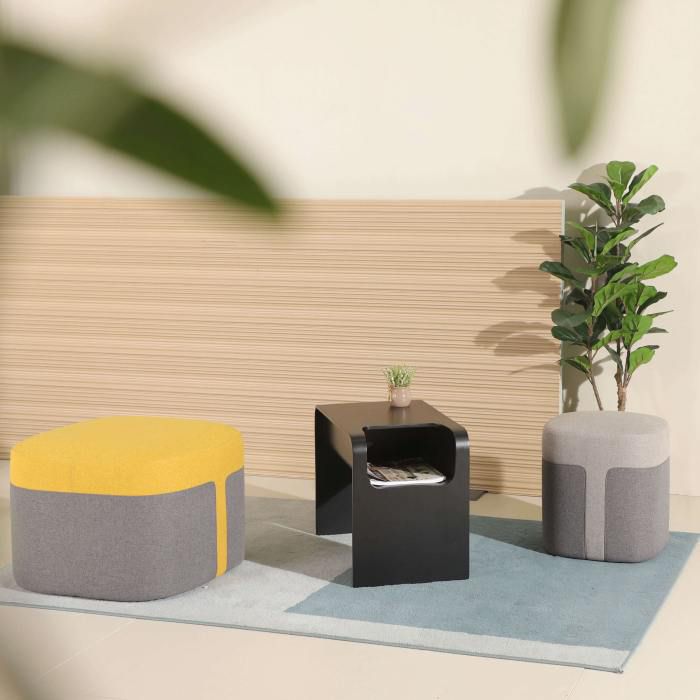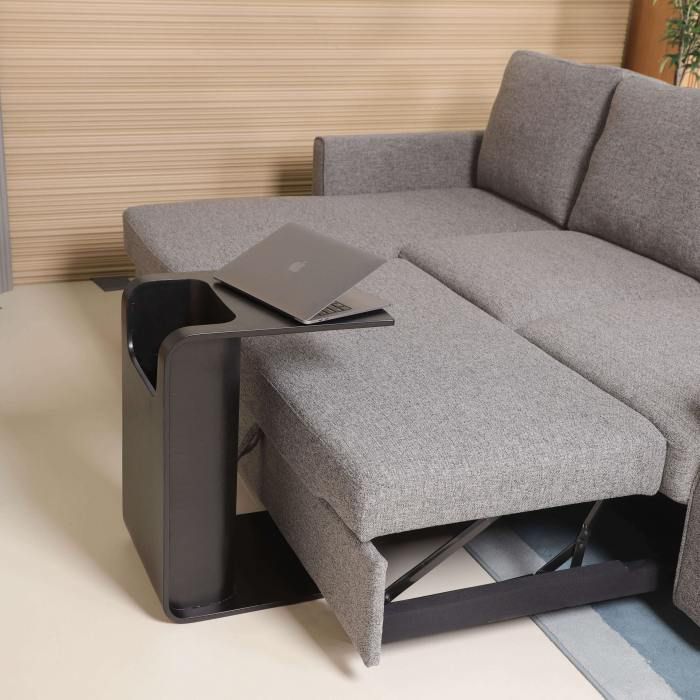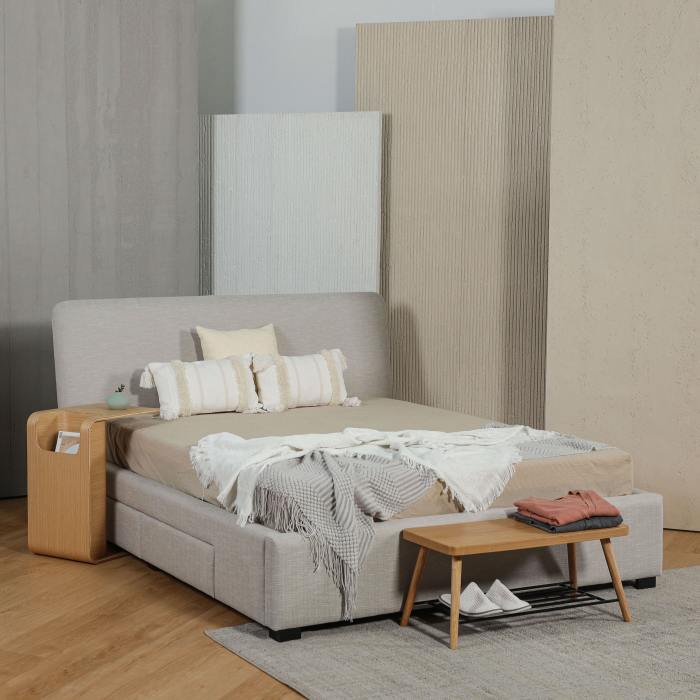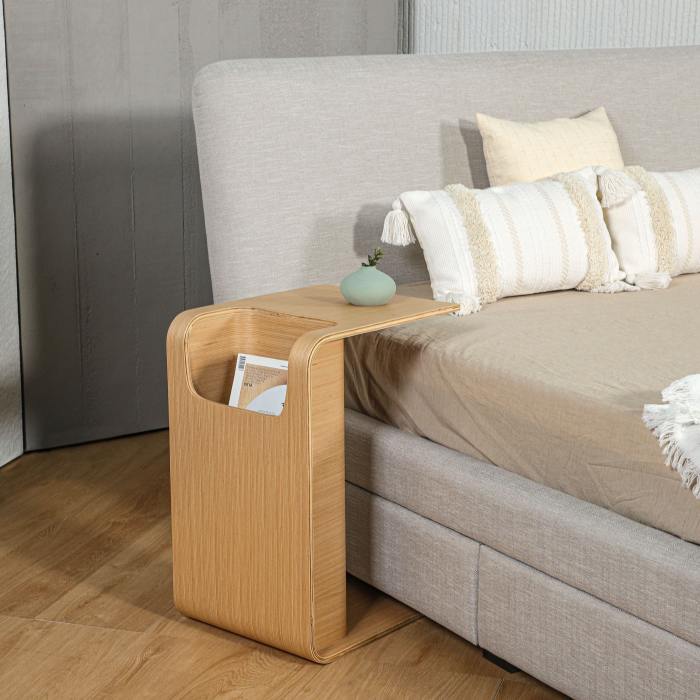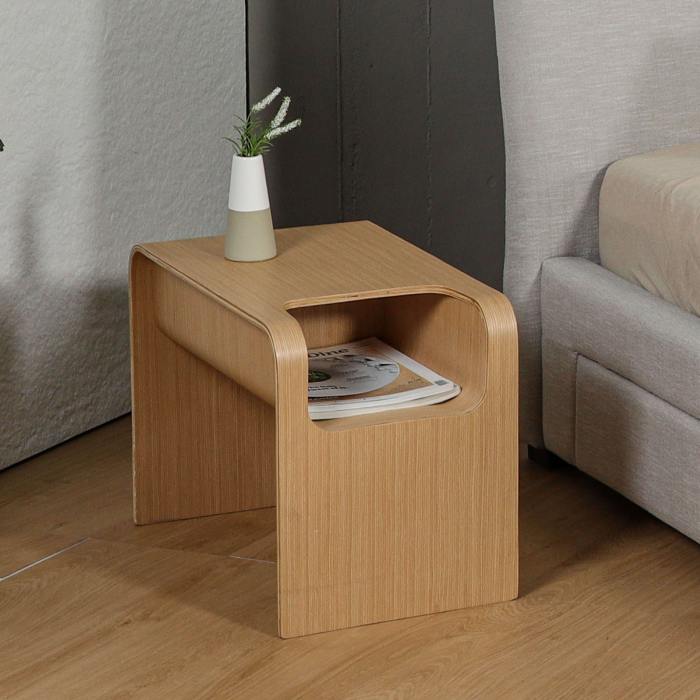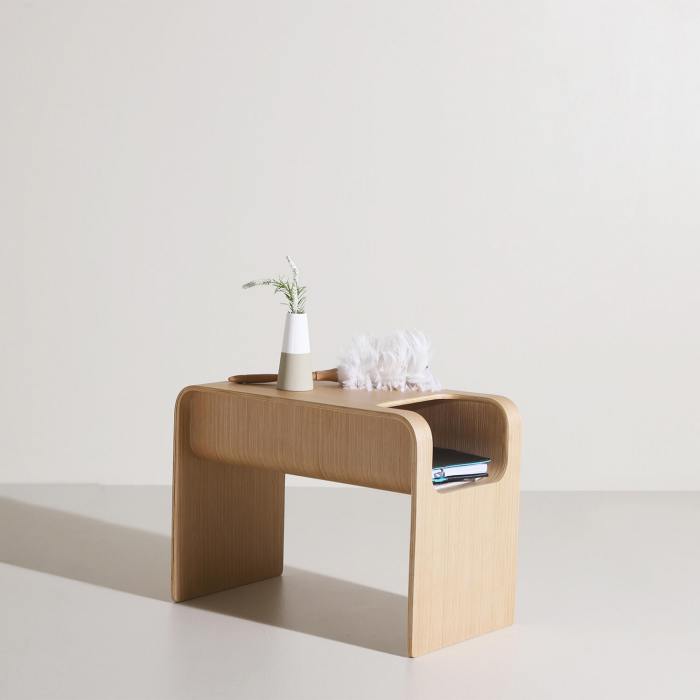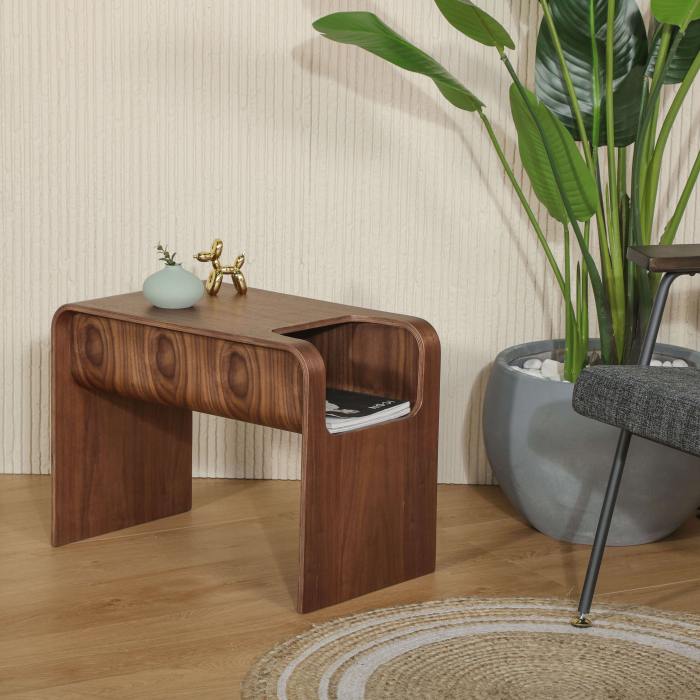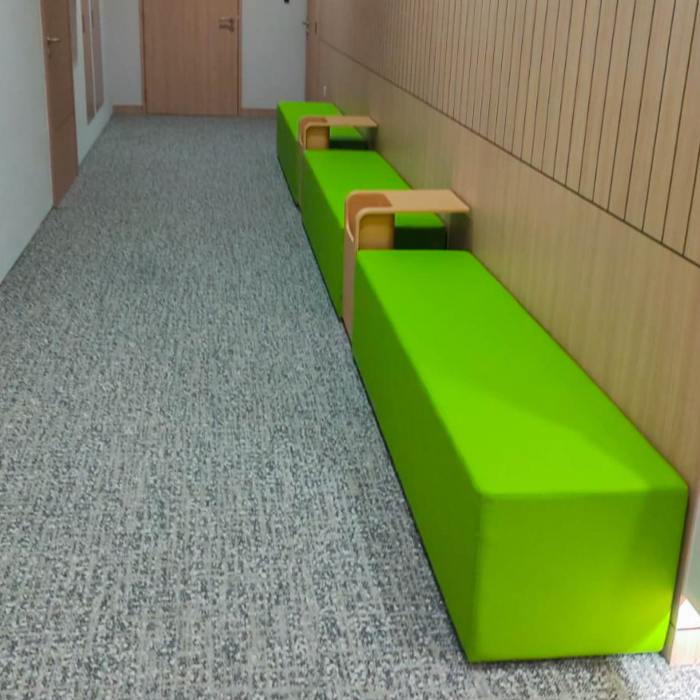 StarMed Specialist Centre
Product Specifications
Measurement(s)
Placed Down:
W600 x D350 x H445
Placed Upright:
W445 x D350 xH600

Storage space:
W360 x D250 x H140
Acronyms
OW - Overall Width
OD - Overall Depth
OH - Overall Height
SW - Seat Width
SD - Seat Depth
SH - Seat Height
AH - Arm Height
Thk -Thickness
Dia - Diameter
IW - Internal Width
ID - Internal Depth
IH - Internal Height
LW - Leg Width
LD - Leg Depth
LH - Leg Height
WH - Wood Plank Height
FH - Footboard Height

For all our office chairs, Arm Height (AH) and Overall Chair's Height (OH) is taken when Seat Height (SH) is fixed at 450mm. Should an office chair's SH be higher than 450mm, then AH and OH will be taken at the lowest available SH of that chair.
* All measurements given are in millimetres (mm).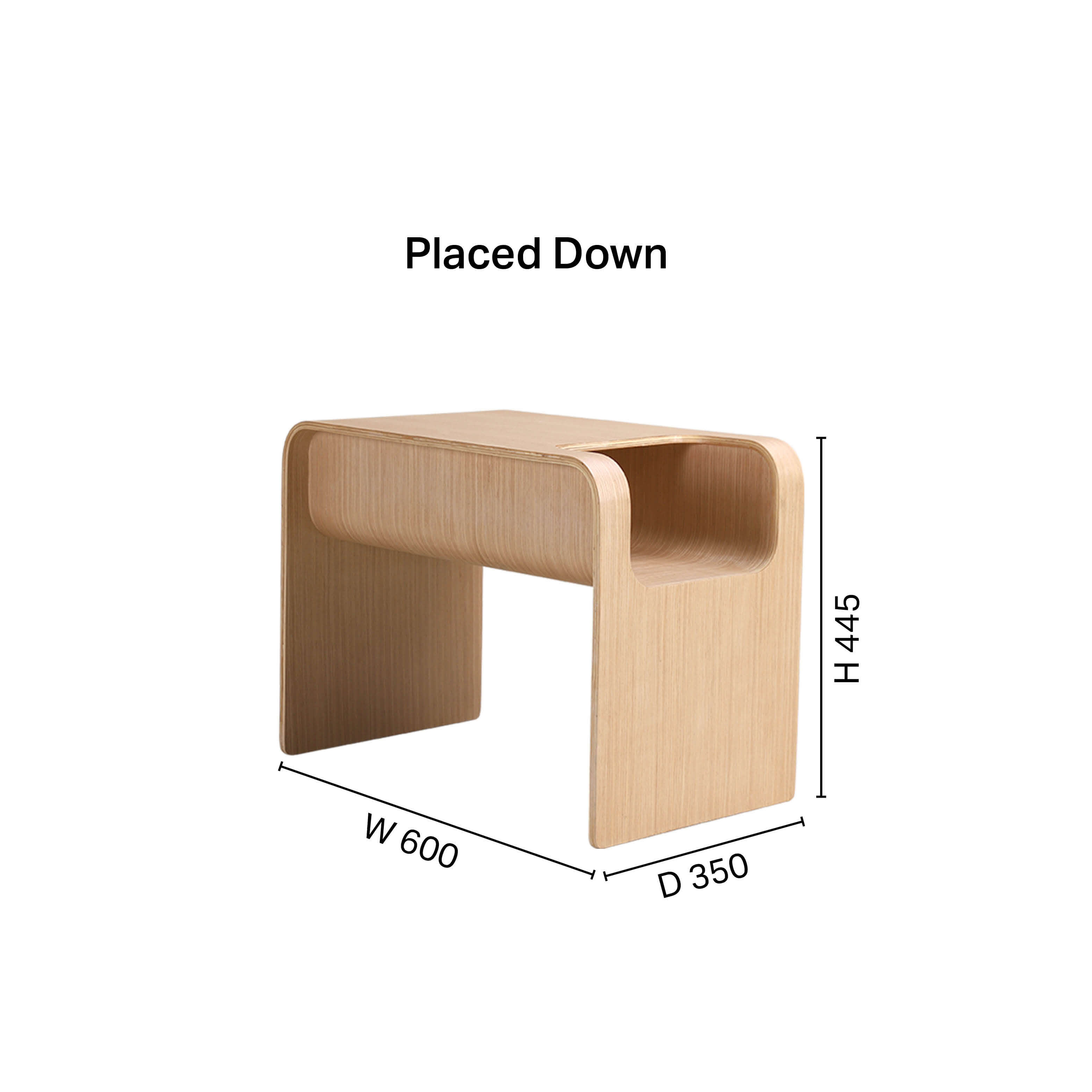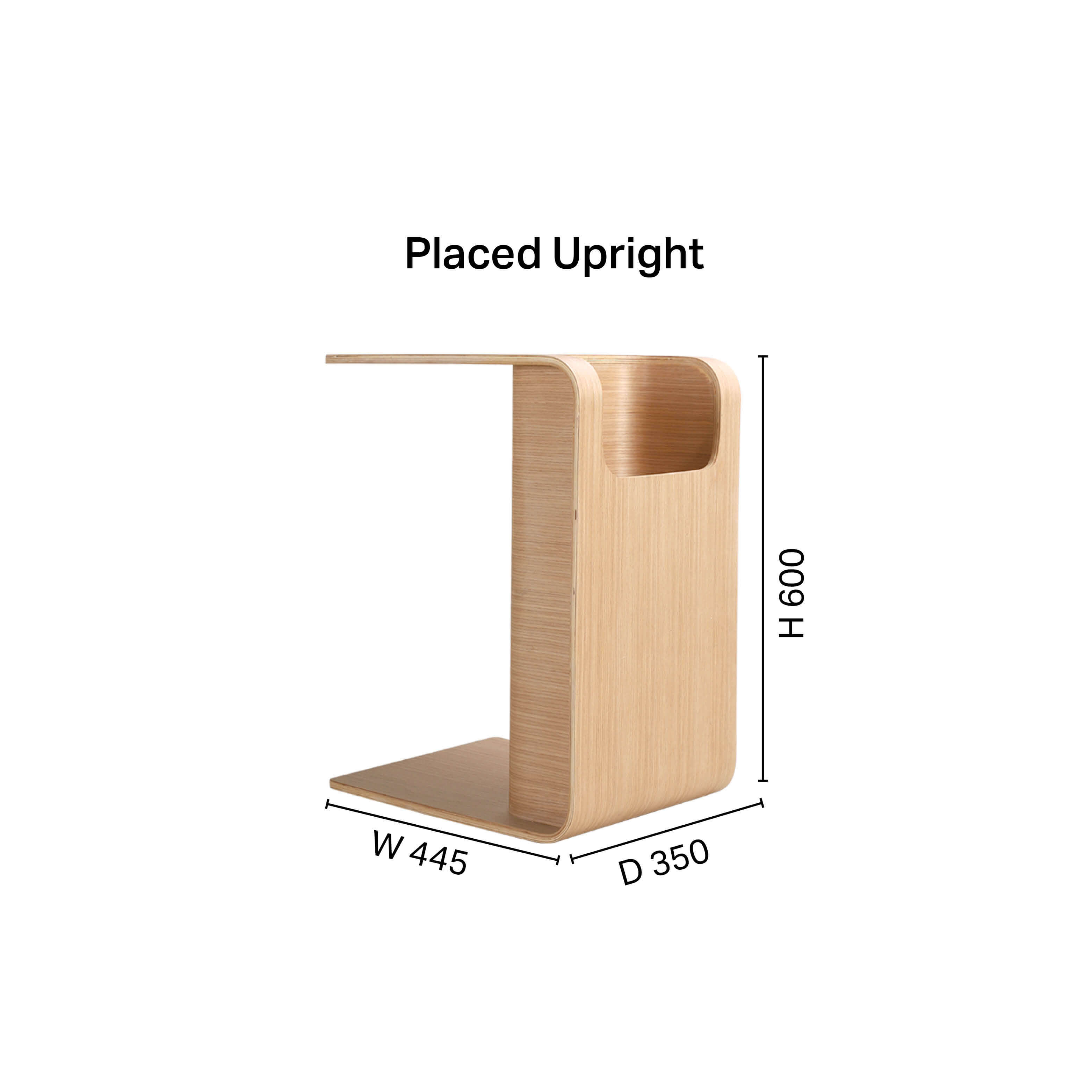 Ideas & Inspiration Curated to keep you inspired
Q&AAny Questions? We are here to help!
Ask a question
Ask us question about this product. You will be notified via email when replied.
You need to log in first before asking question. Login now