Etoile Extendable Dining Table – W1500/1900 (Sintered)
Give your dining room a chic update with the Etoile Table. With its unique triangle-shaped legs, this highly-functional table looks sleek from all angles. We love the functionality of this table as its legs extend alongside with its extension - so besides getting a bigger table-top space, you get more legroom space as well! Comes with a sintered stone top in Carrara White or Belgium Black colour, Etoile is convenient for daily use as it is resistant to water, stains, scratches, heat and chemicals. Its non-porous surface that doesn't contain chemicals or sealers makes it safe for food prep and for the entire family! Choose from the all-black or all-white option and your dining area's updated with form and function!
This table comfortably seats 4 to 8 persons when extendable.
Up Close & Personal
A Minimalist MasterpieceEvery minimalist appreciates the touch of elegance this piece brings. It pairs well with today's popular furniture designs as well.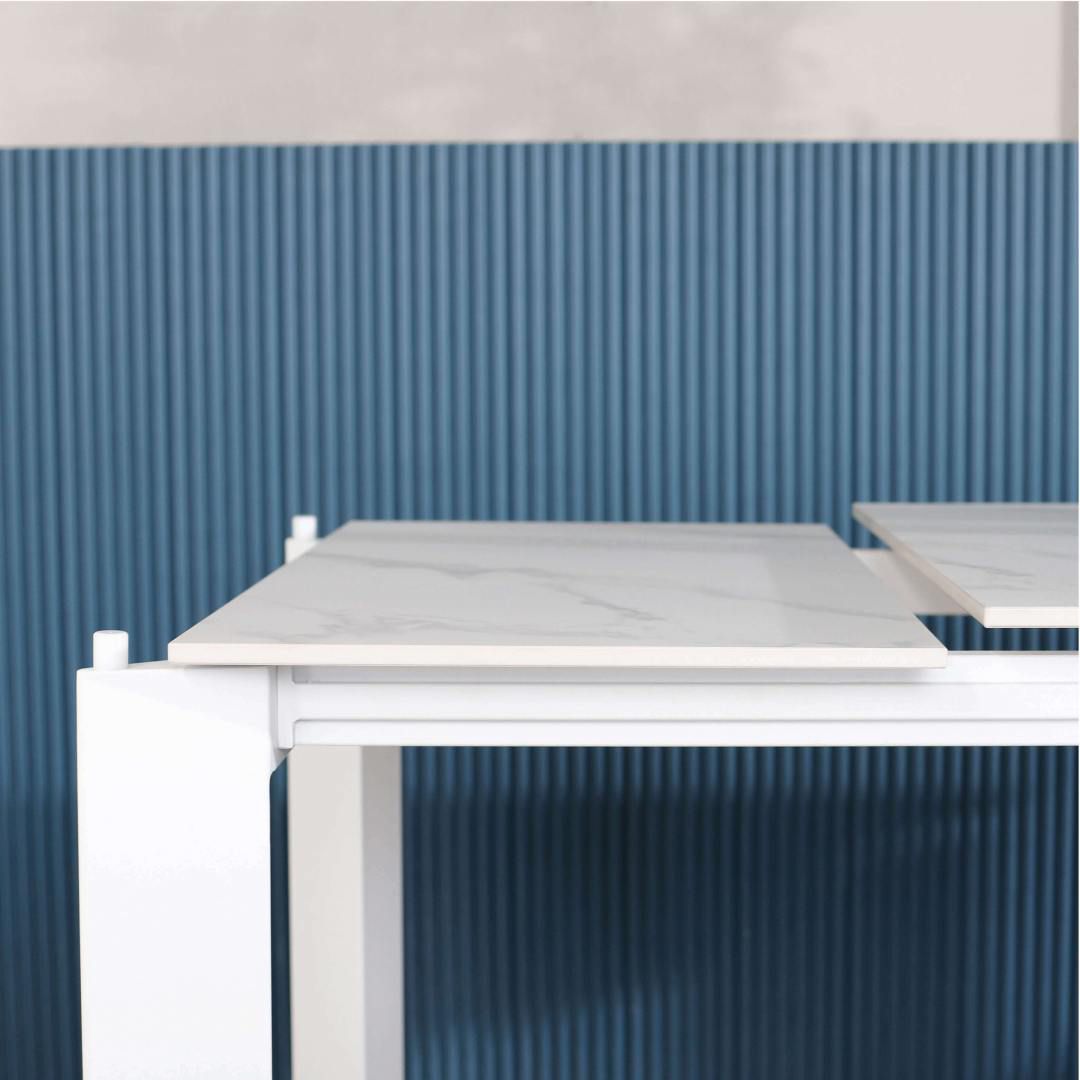 Extends ThroughoutUnlike conventional extendable tables, the legs of Etoile extends too, giving everyone more legroom on top of table-top space.
Sleek LegsTriangle-shaped legs are known to look sleek and amazing from all possible angles.
Sintered TopBearing resistance to a multitude of concerns, sintered tables are water-, stain-, heat- and scratch-resistant; making it the quinesstential must-have table in any household.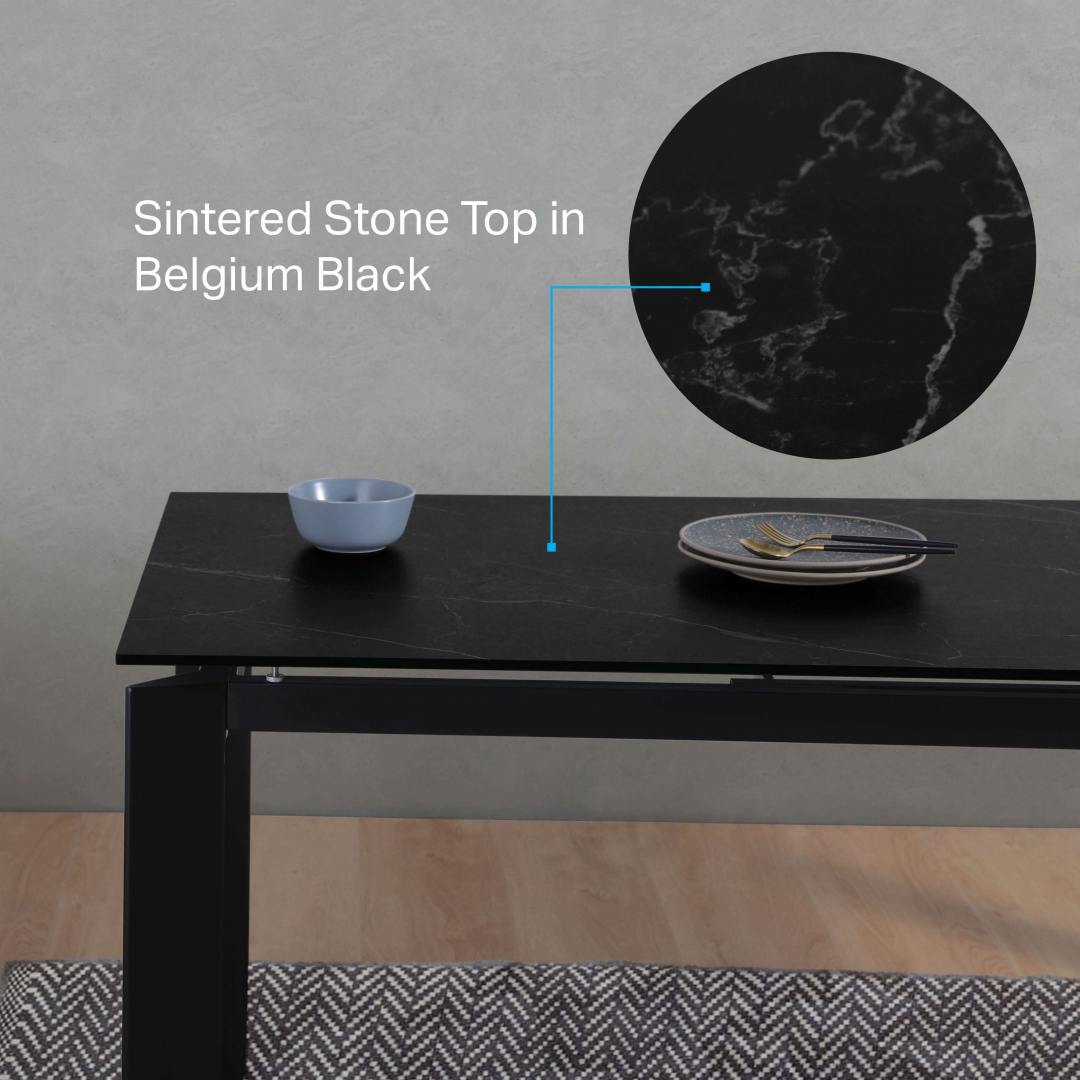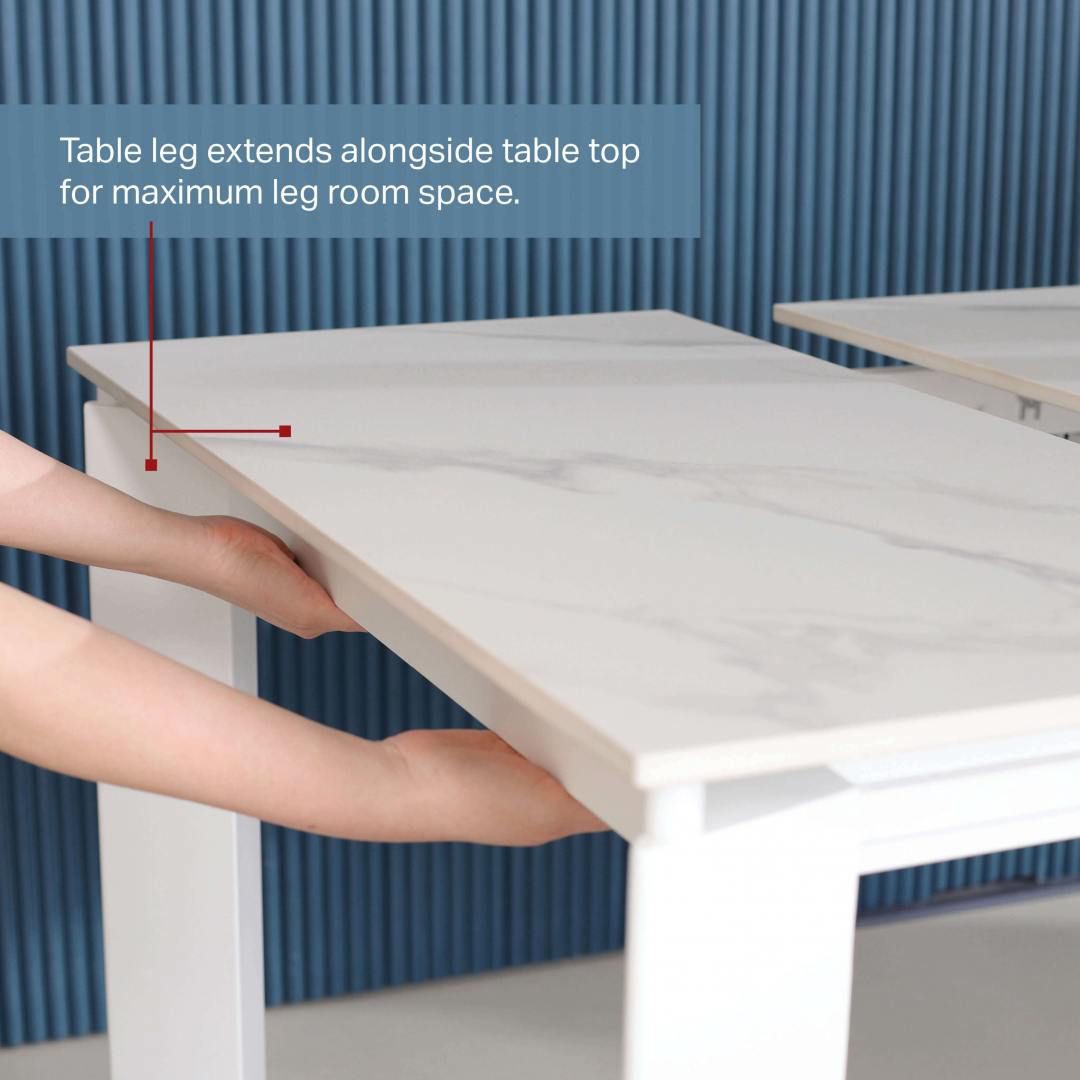 Imagine It How It Can Accentuate Your Space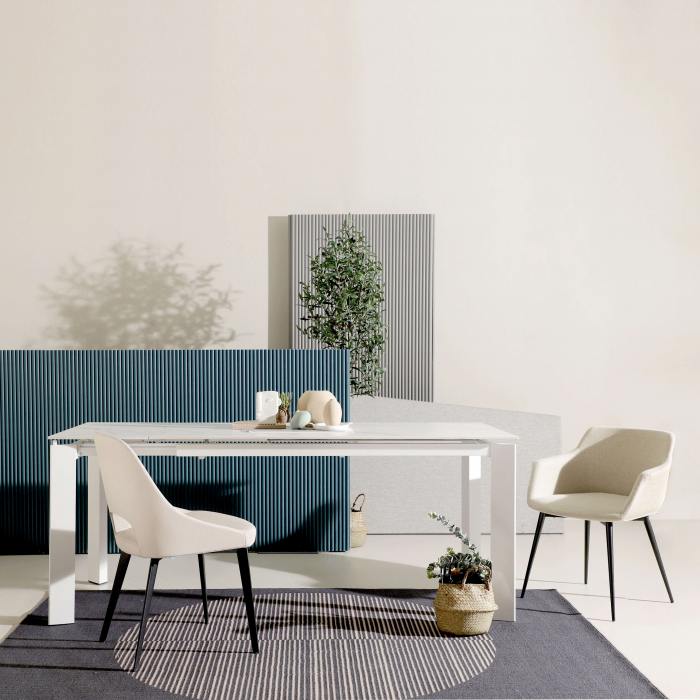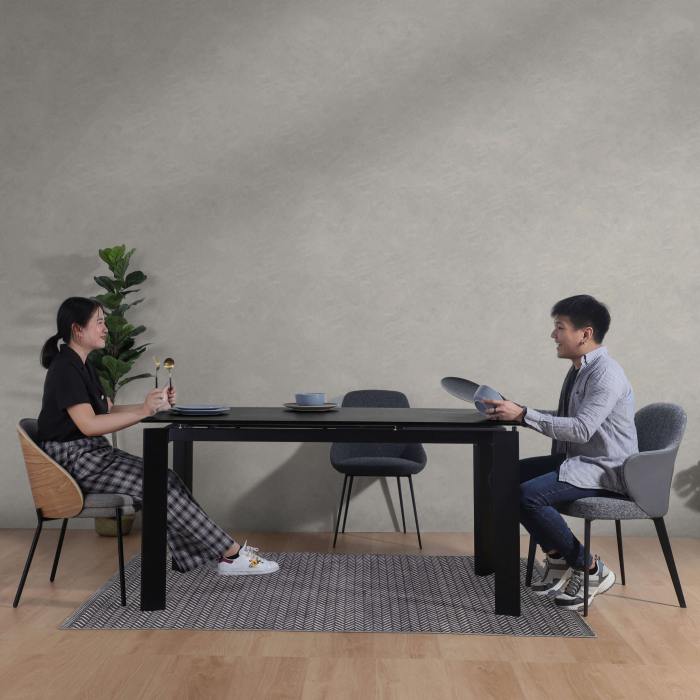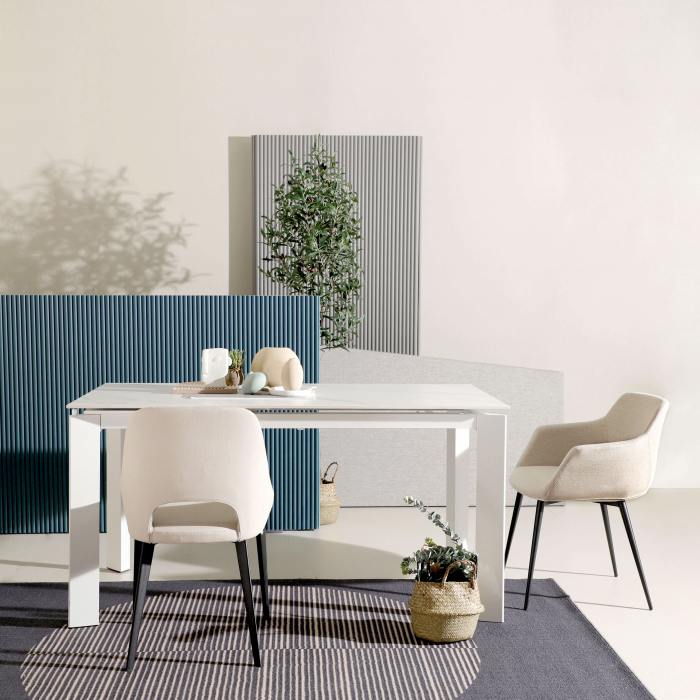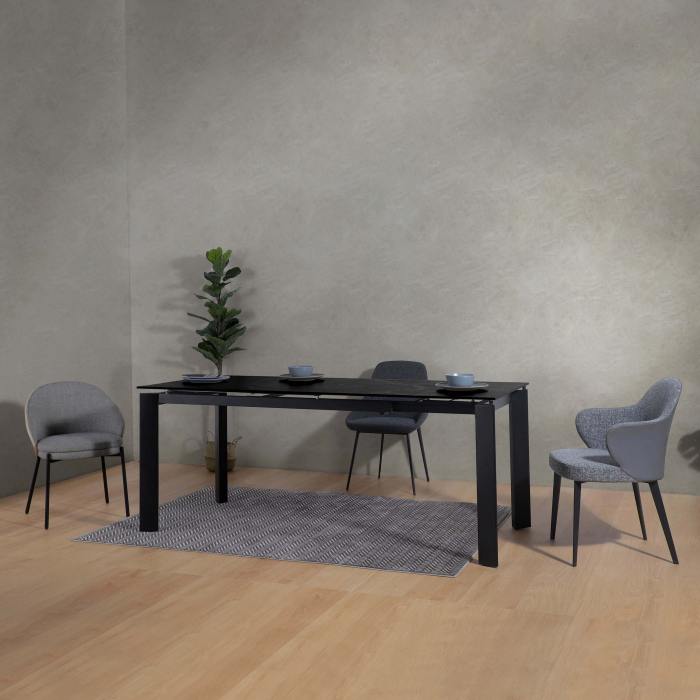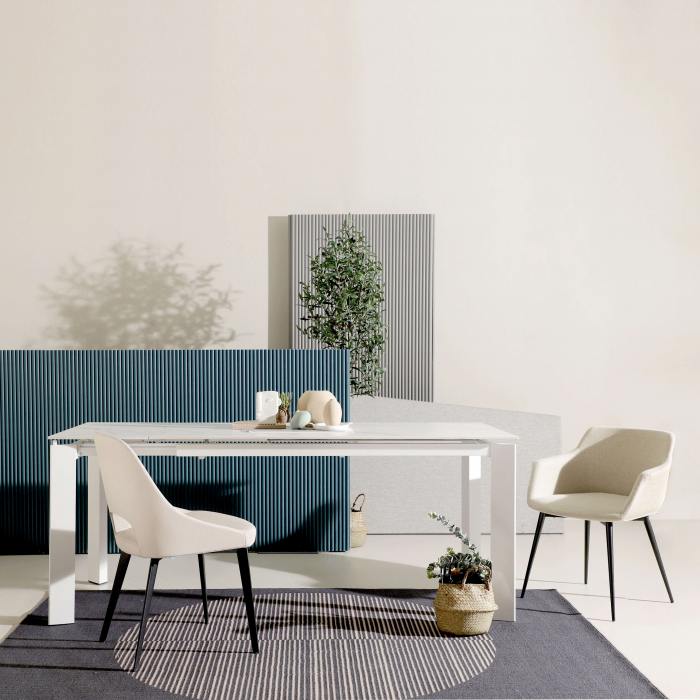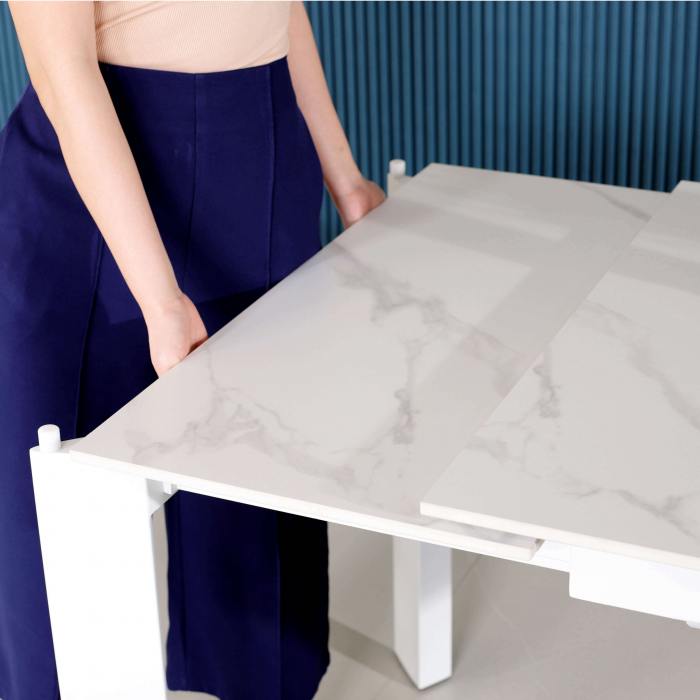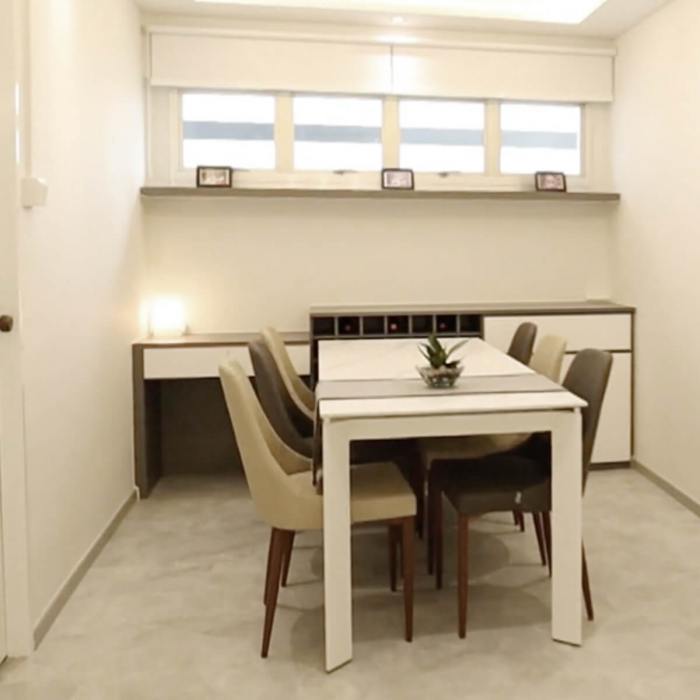 House Everything - Season 2, Episode 2 - Channel 8, MediaCorp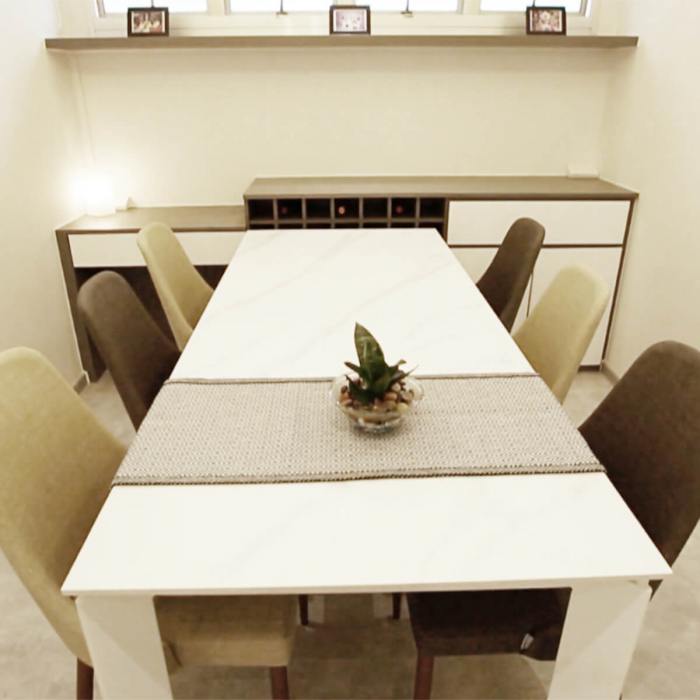 House Everything - Season 2, Episode 2 - Channel 8, MediaCorp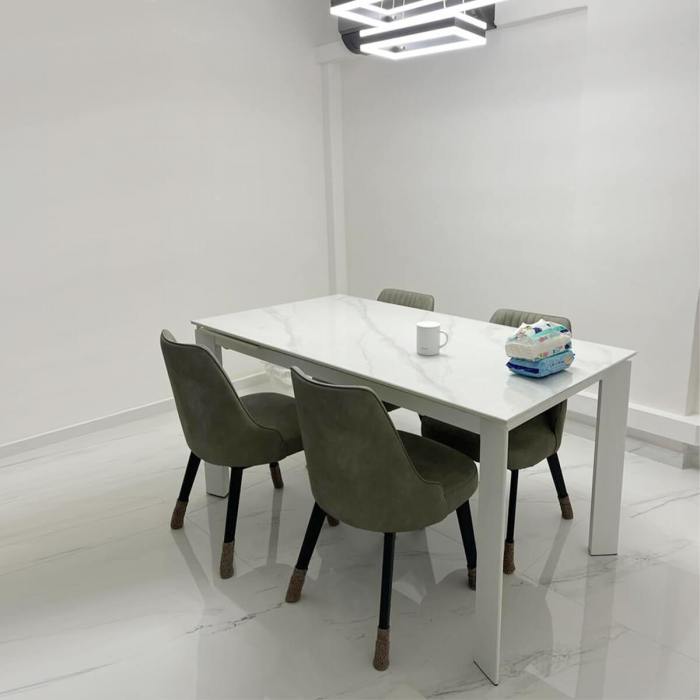 Residence - Bedok Reservoir
Product Specifications
Measurement(s)
OW1500/1900 x OD800 x OH770
LW1300/1700 x LD630
Acronyms
OW - Overall Width
OD - Overall Depth
OH - Overall Height
SW - Seat Width
SD - Seat Depth
SH - Seat Height
AH - Arm Height
Thk -Thickness
Dia - Diameter
IW - Internal Width
ID - Internal Depth
IH - Internal Height
LW - Leg Width
LD - Leg Depth
LH - Leg Height
WH - Wood Plank Height
FH - Footboard Height

For all our office chairs, Arm Height (AH) and Overall Chair's Height (OH) is taken when Seat Height (SH) is fixed at 450mm. Should an office chair's SH be higher than 450mm, then AH and OH will be taken at the lowest available SH of that chair.
* All measurements given are in millimetres (mm).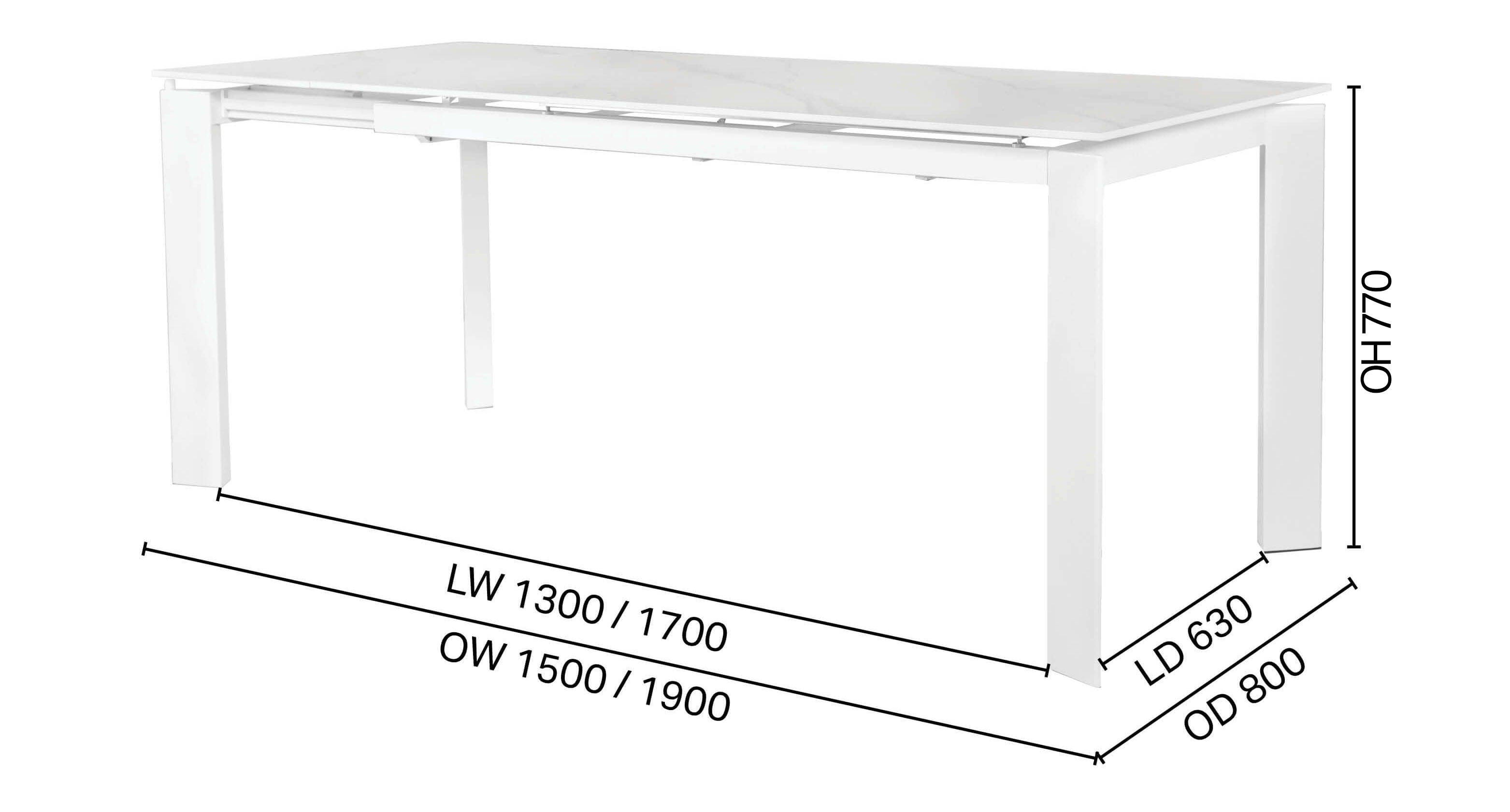 Q&AAny Questions? We are here to help!
Ask a question
Ask us question about this product. You will be notified via email when replied.
You need to log in first before asking question. Login now