Leonard L-Shaped Sofa / Sofabed / Storage
Voted: Sofa with most functions
When it comes to our best sellers, Leonard L-Shaped Sofa is at the top of the list of always getting sold out - thanks to how multifunctional it is! A sofa by day and a bedder by night, Leonard is an ideal piece for small apartments or for a guest room. The extension part of the sofa comes with wheels, making it convenient and effortless to transform the sofa into a sofabed. With its plush cushions and cosy upholstery, Leonard offers generous space to sleep in luxuriously or for everyone to enjoy the stretched-out comfort together during movie marathon nights!
That's not all - it comes with a hidden storage space under the chaise for you to hide any mess away! Comes in 3 versatile fabric colours, Dark Grey, Medium Grey and Beige.
Leonard, a 3-in-1 sofa, also comes with removable covers on 3 backrest cushions for washing needs.
Up Close & Personal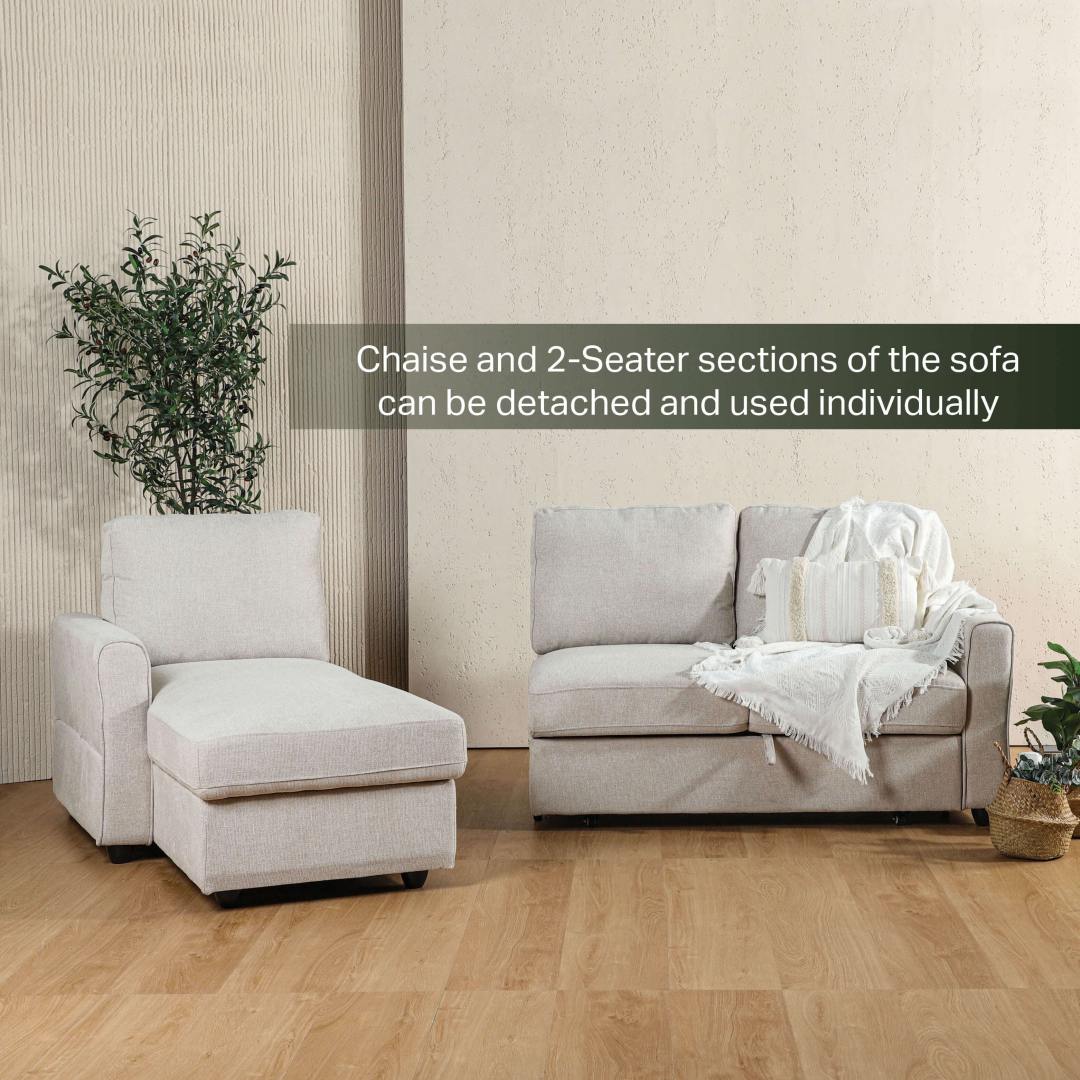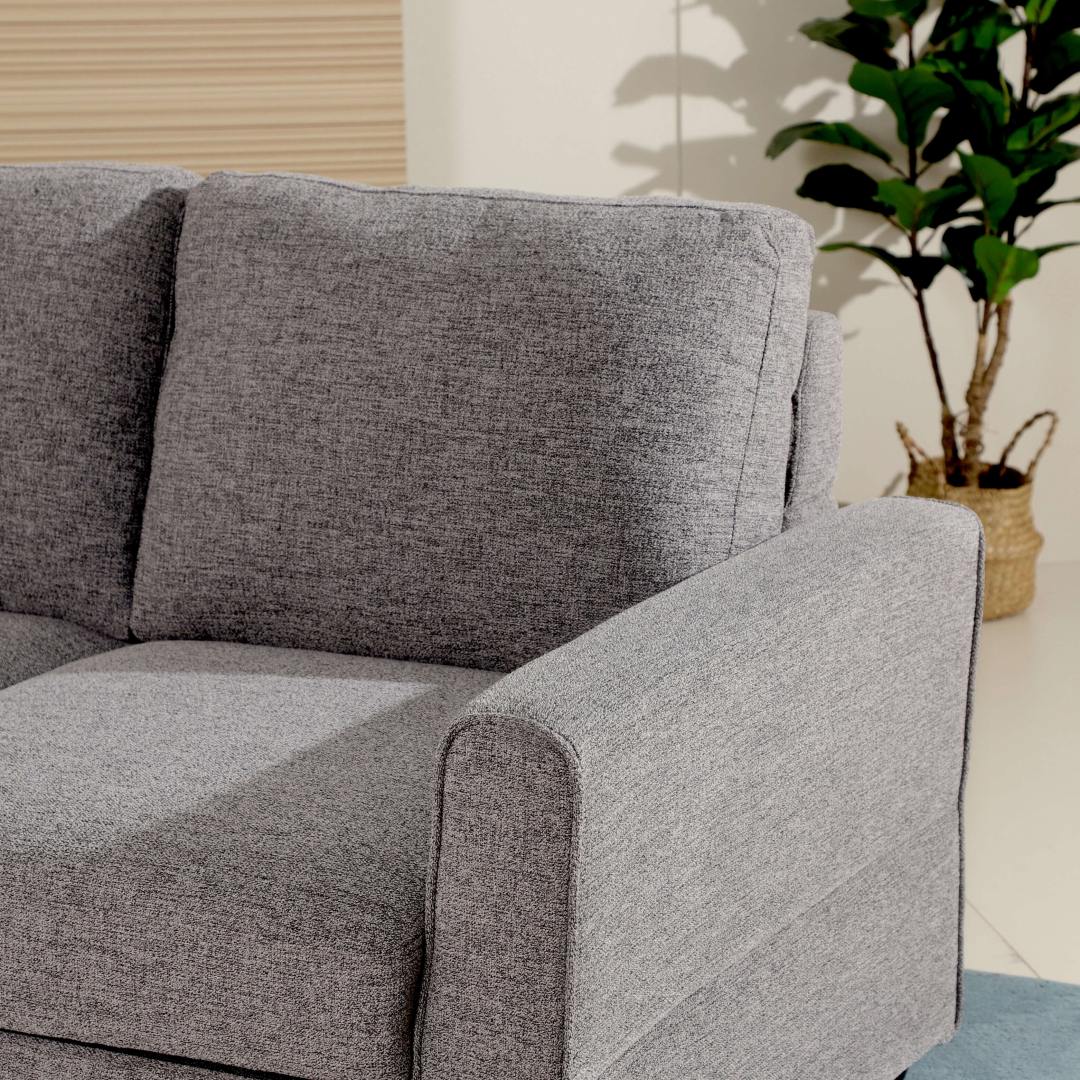 Unparalleled ComfortWith plush cushions on all parts of this sofa, Leonard Sofa is where you'll want to plunge yourself into after a tired day.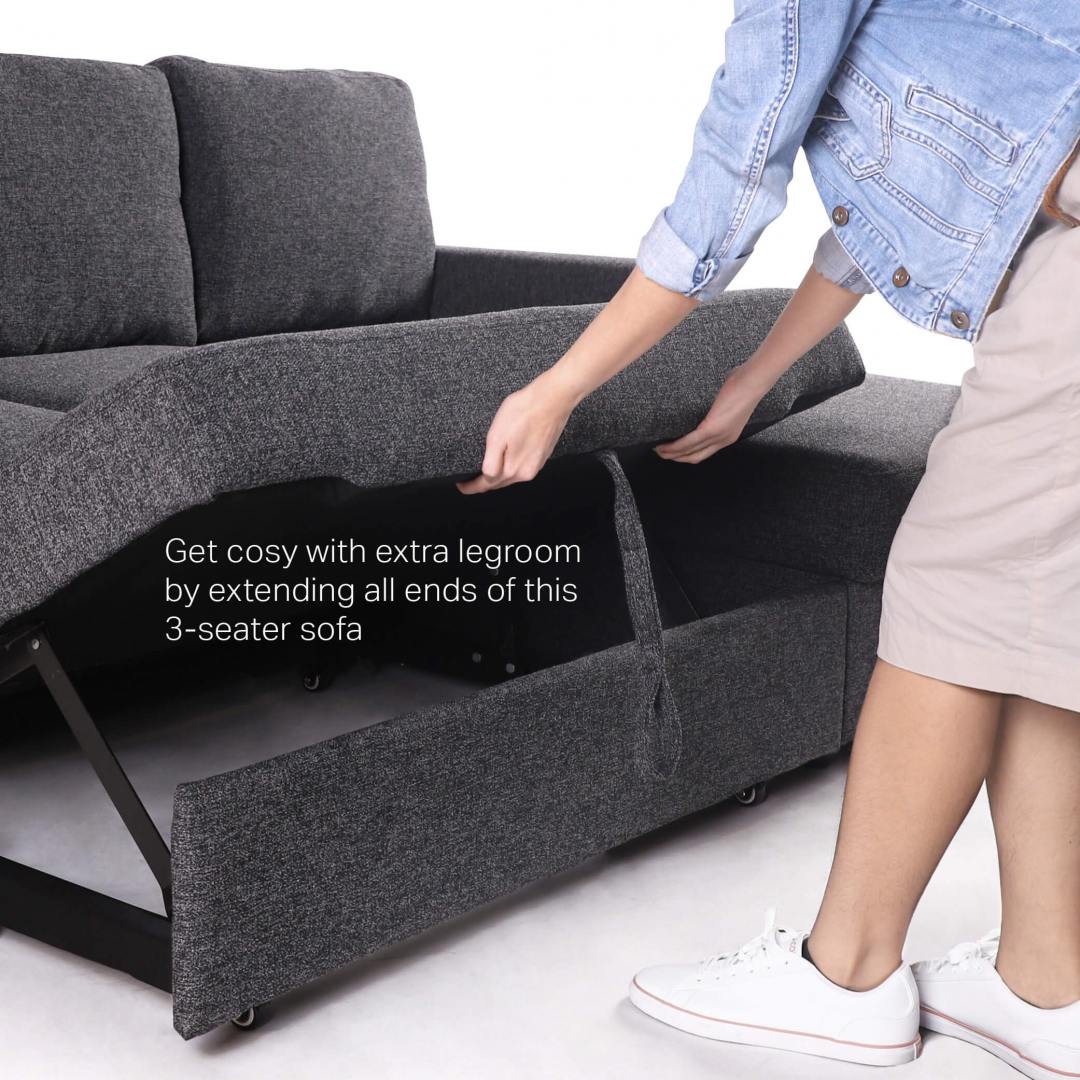 Pull and RollEasy redecorating with built-in wheels. Extending the sofabed is more convenient too.
Harmony In The HouseWith all 3 seats having its own extended section, there'll be a little less bickering in the house on who's getting the coveted seat.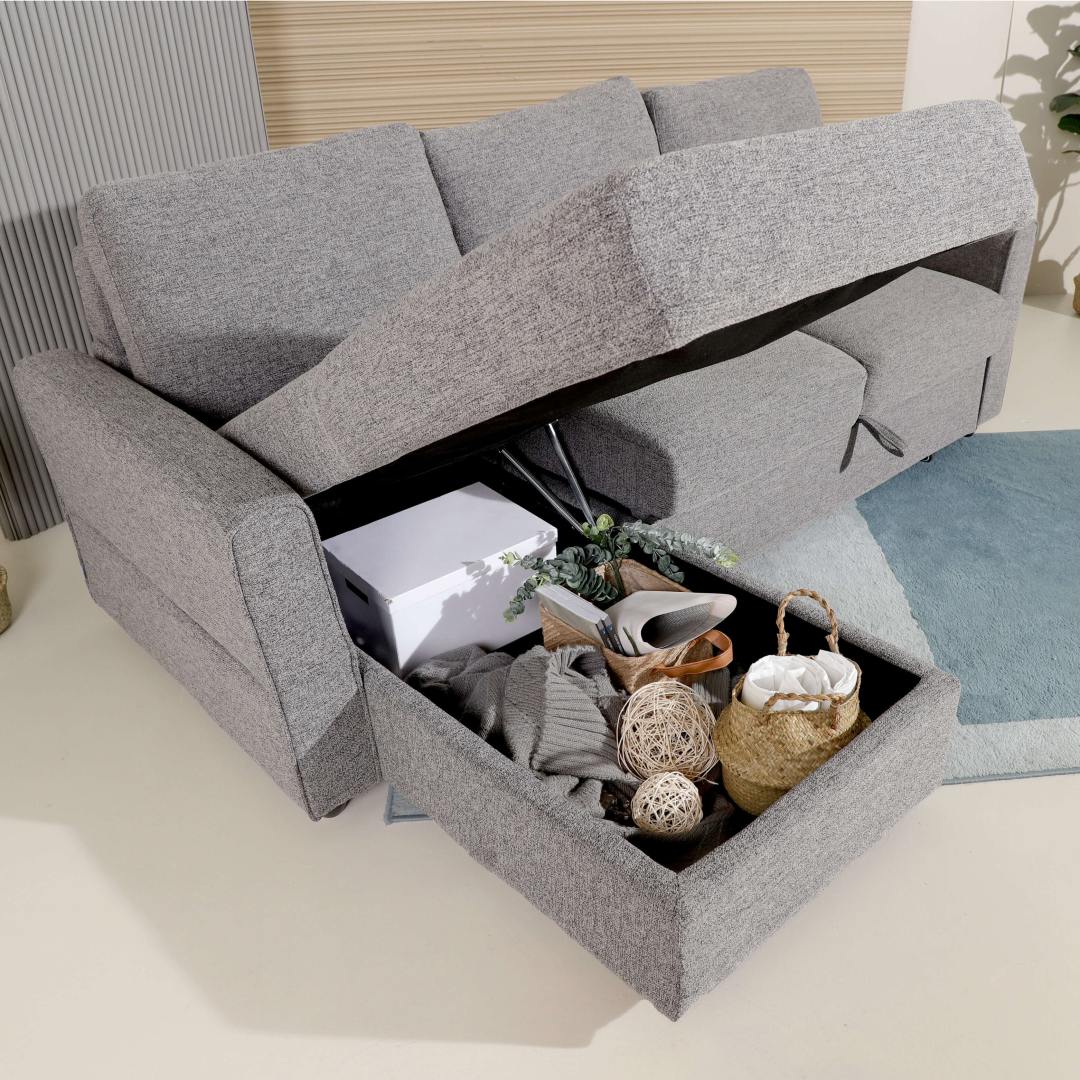 Smart StorageAn excellent space to store extra pillows and blankets. Wonderful for confined spaces.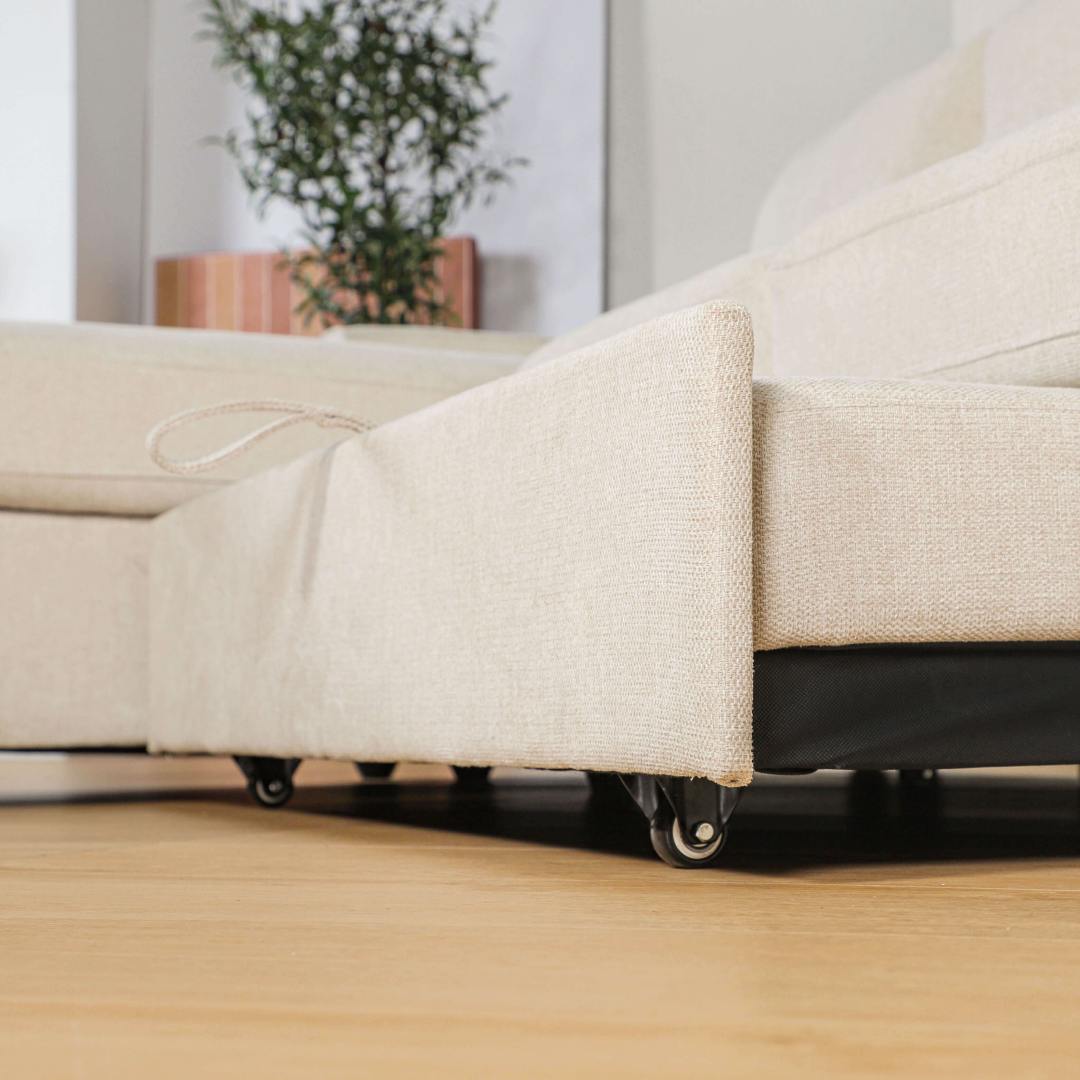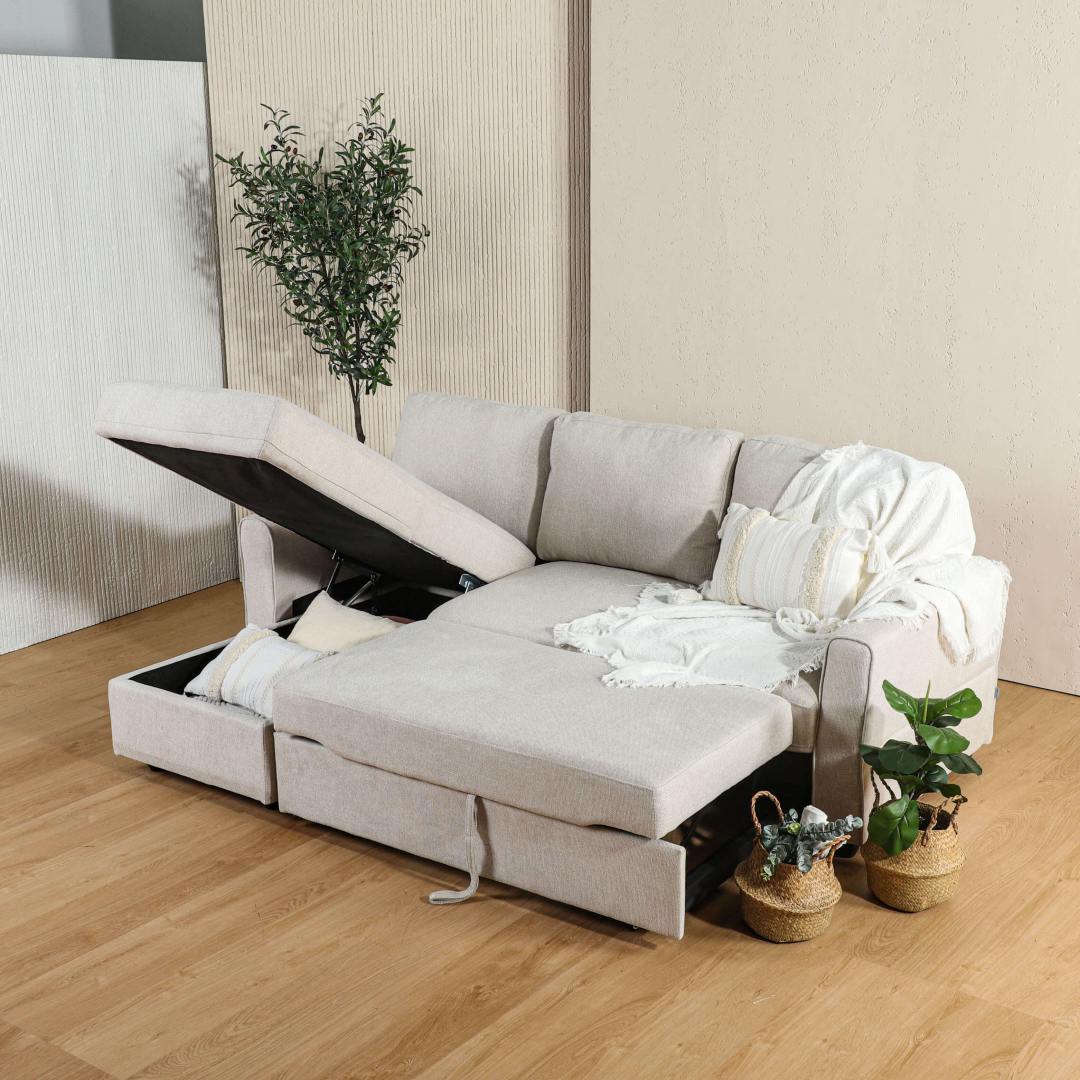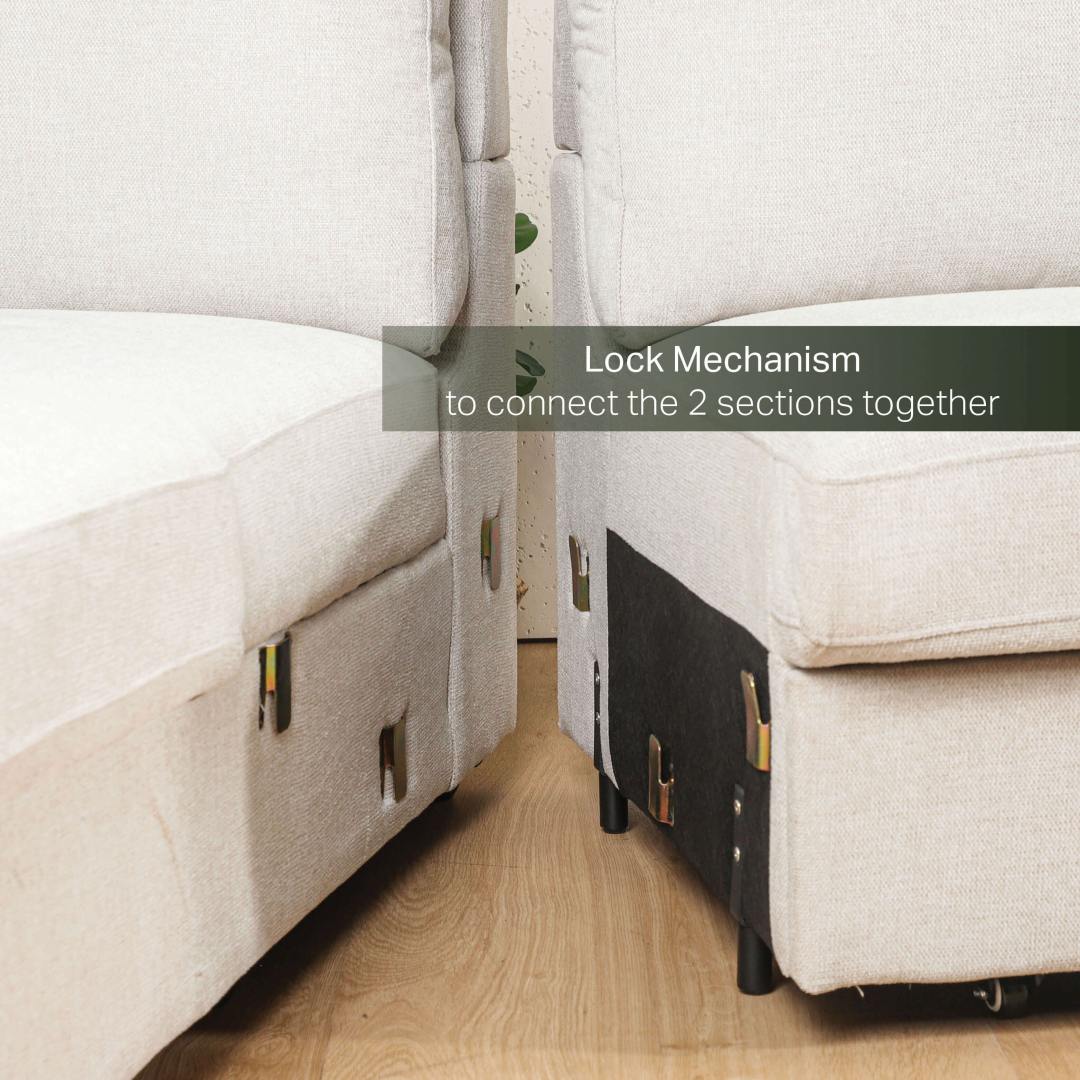 Imagine It How It Can Accentuate Your Space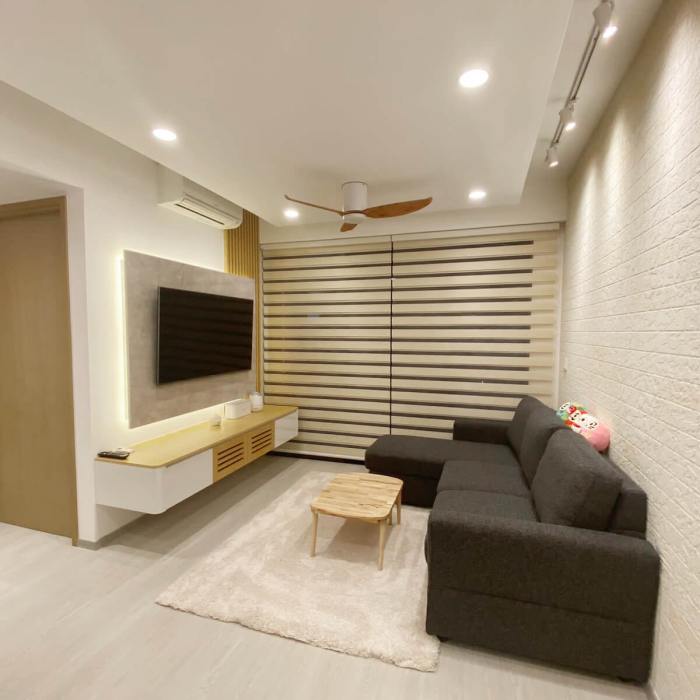 @messylydia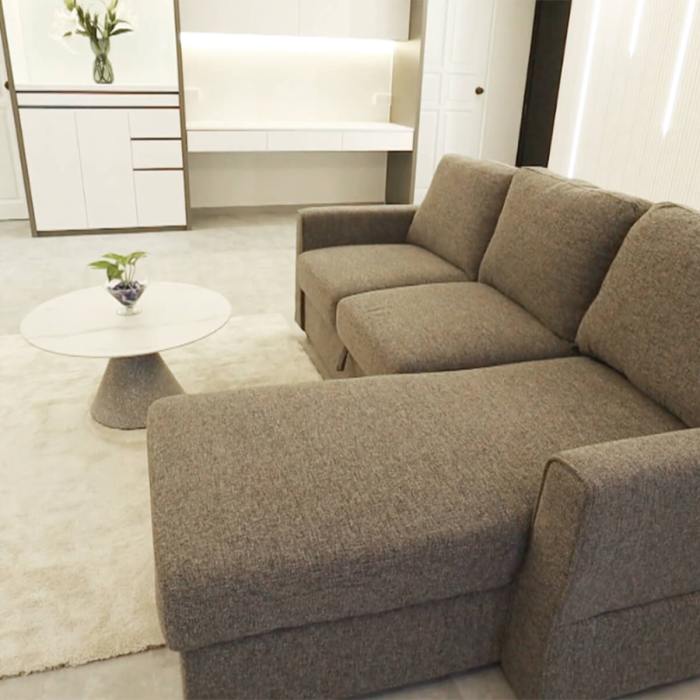 House Everything - Season 2, Episode 2 - Channel 8, MediaCorp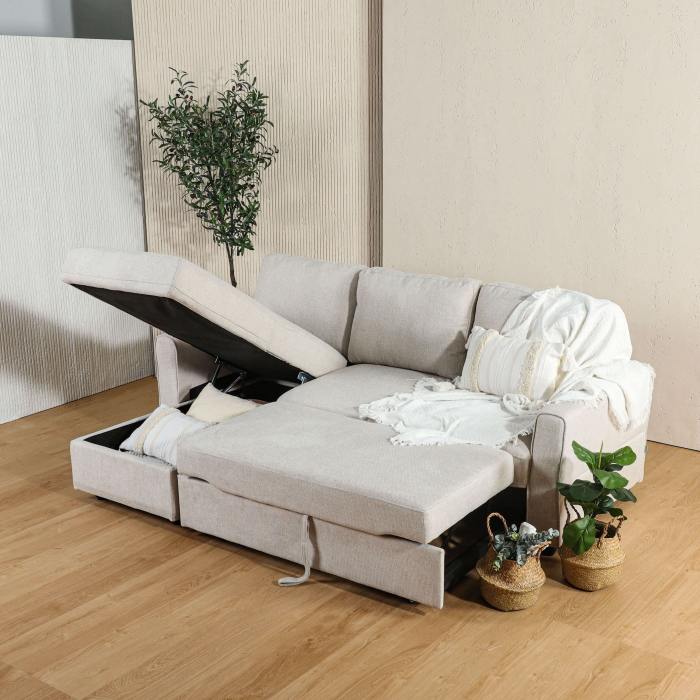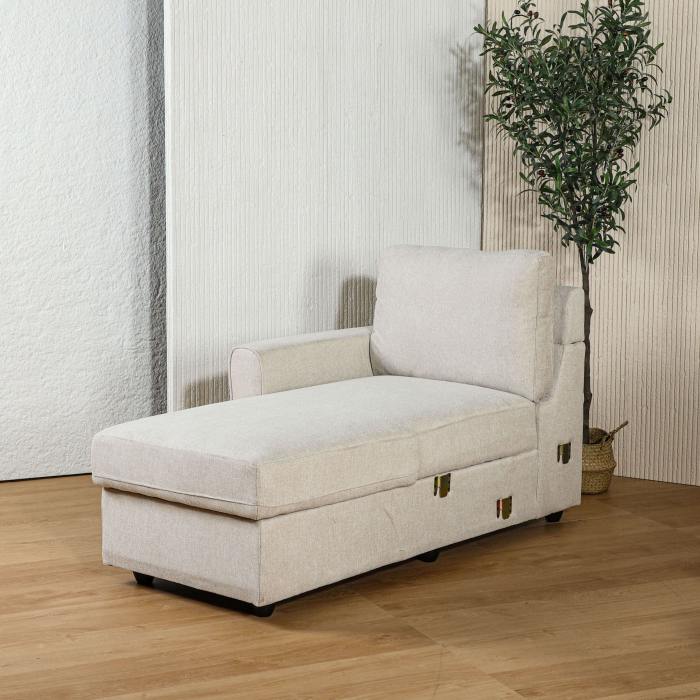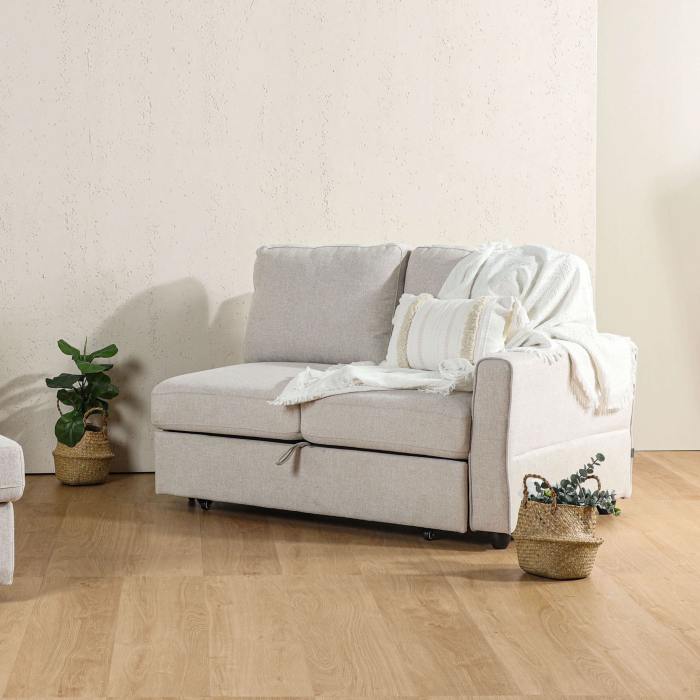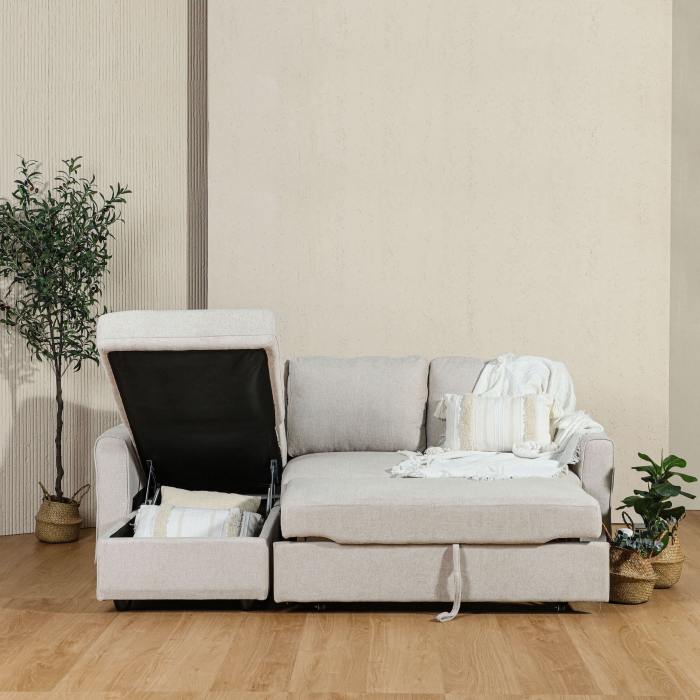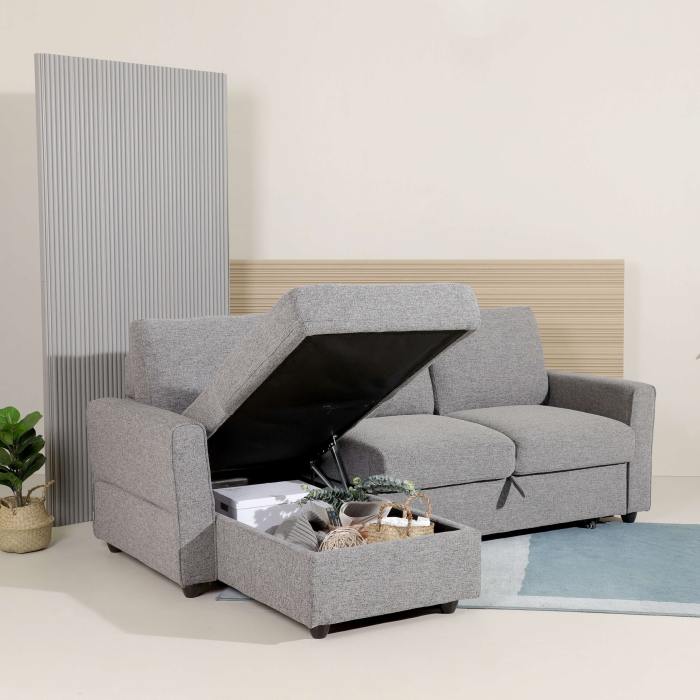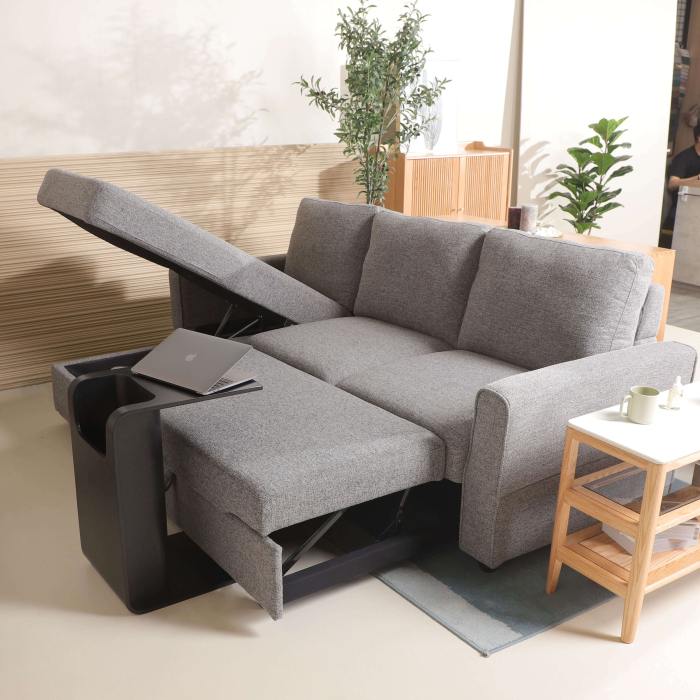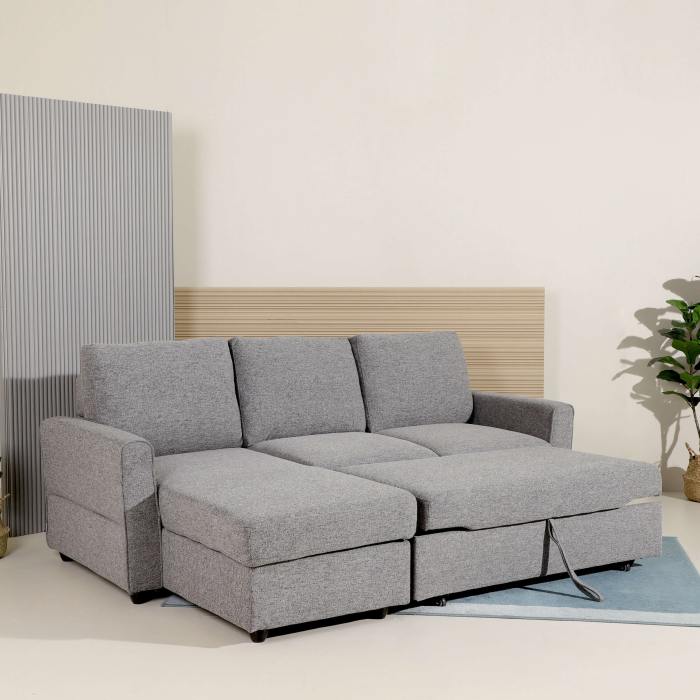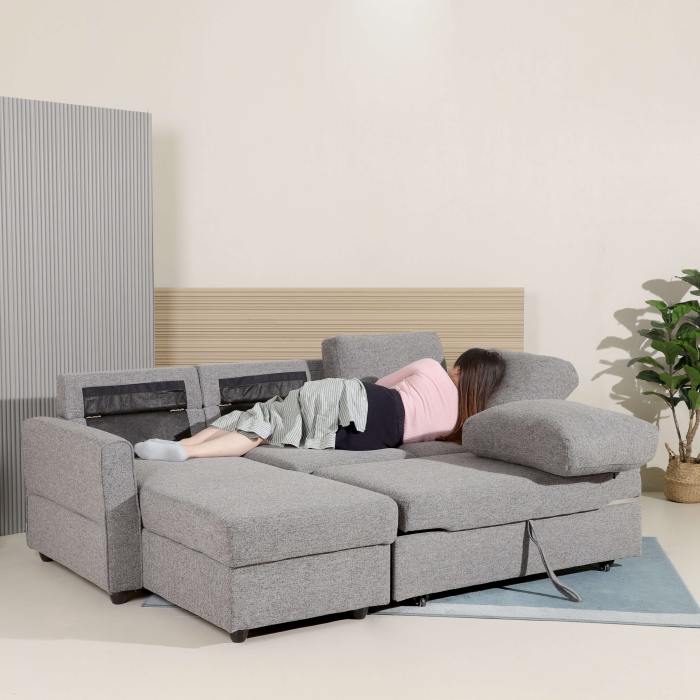 @aartboxx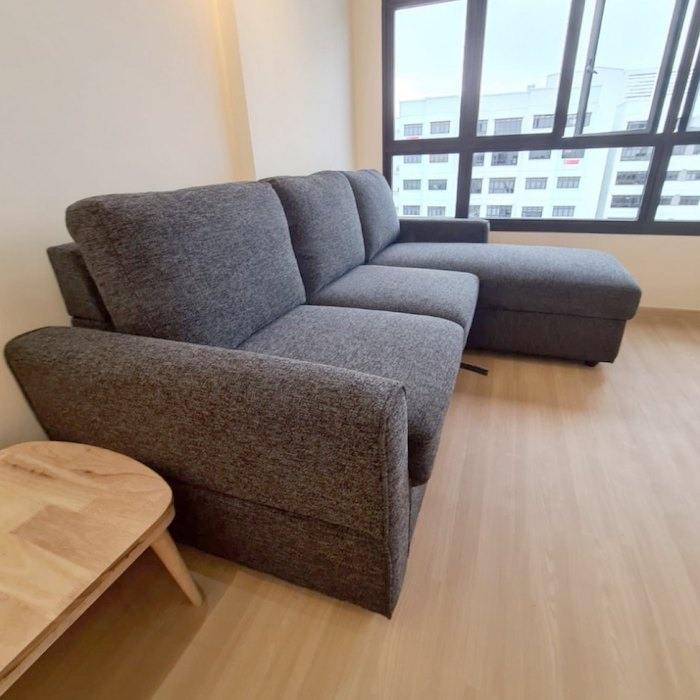 Apartment - Minimalist Scandinavian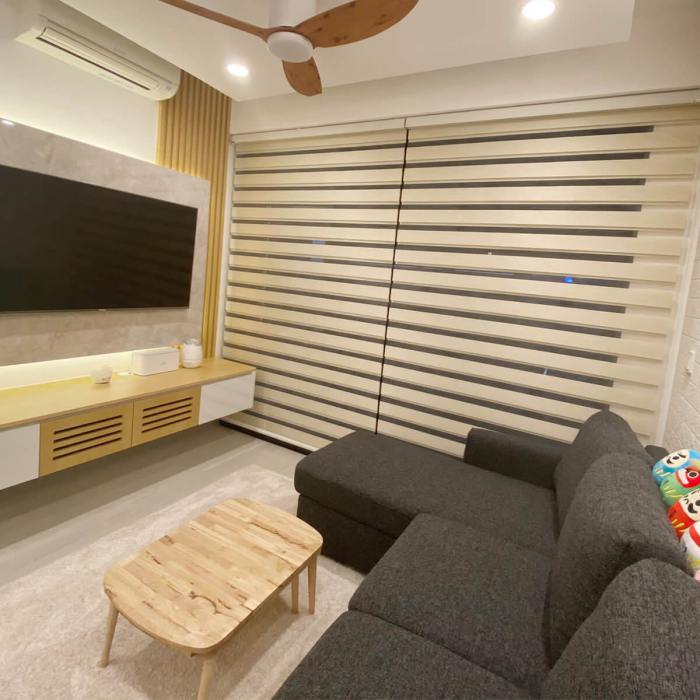 @messylydia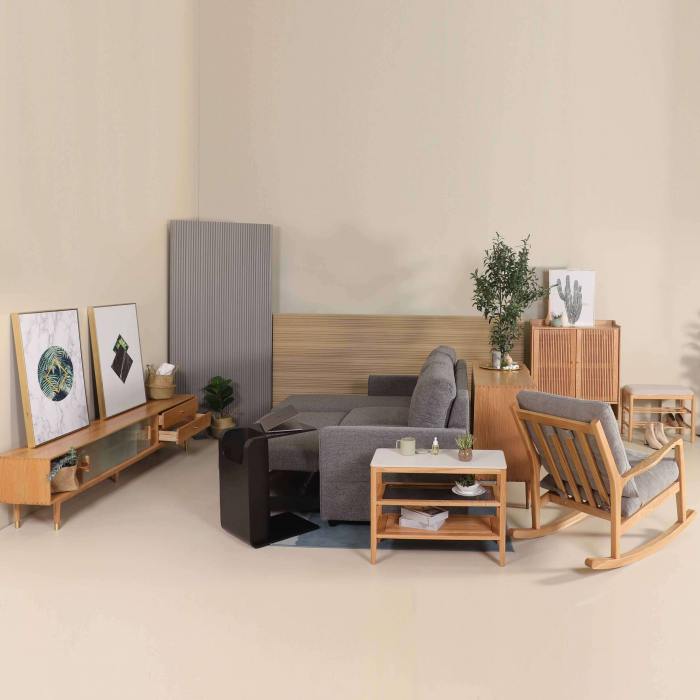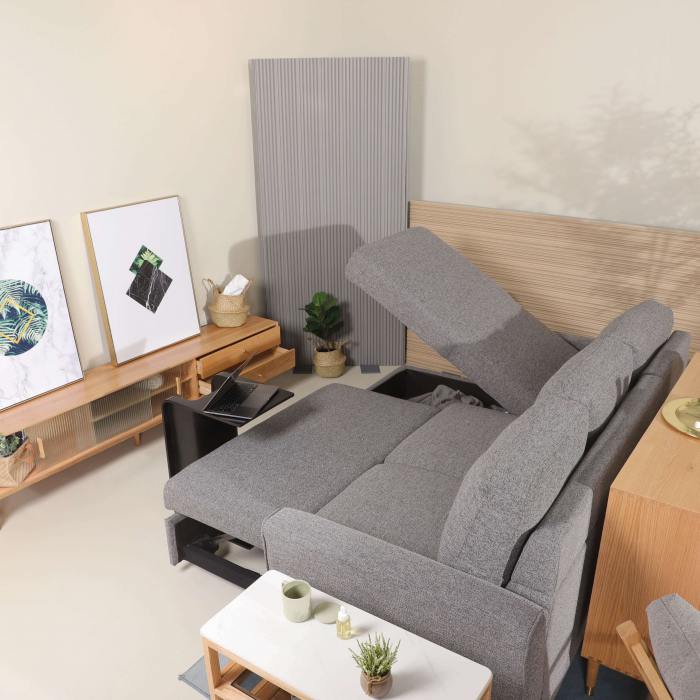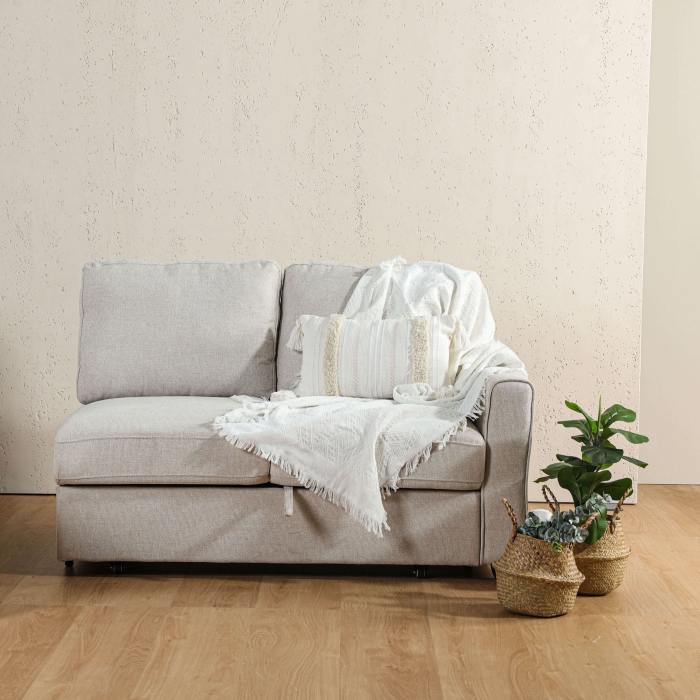 Product Specifications
Measurement(s)
Sofa:
OW2160 x OD900/1550 x OH920
SW1850 x SD550/1190 (SH450) (AH600)
Chaise:
W760 x D1550 x H920
SW600 x SD1190 (SH460)
Storage area of Chaise:
IW540 x ID1180 x IH180
Sleeping area of Bed:
OW1850 x OD1180/1380 (with/without backrest cushions) x H460
Acronyms
OW - Overall Width
OD - Overall Depth
OH - Overall Height
SW - Seat Width
SD - Seat Depth
SH - Seat Height
AH - Arm Height
Thk -Thickness
Dia - Diameter
IW - Internal Width
ID - Internal Depth
IH - Internal Height
LW - Leg Width
LD - Leg Depth
LH - Leg Height
WH - Wood Plank Height
FH - Footboard Height

For all our office chairs, Arm Height (AH) and Overall Chair's Height (OH) is taken when Seat Height (SH) is fixed at 450mm. Should an office chair's SH be higher than 450mm, then AH and OH will be taken at the lowest available SH of that chair.
* All measurements given are in millimetres (mm).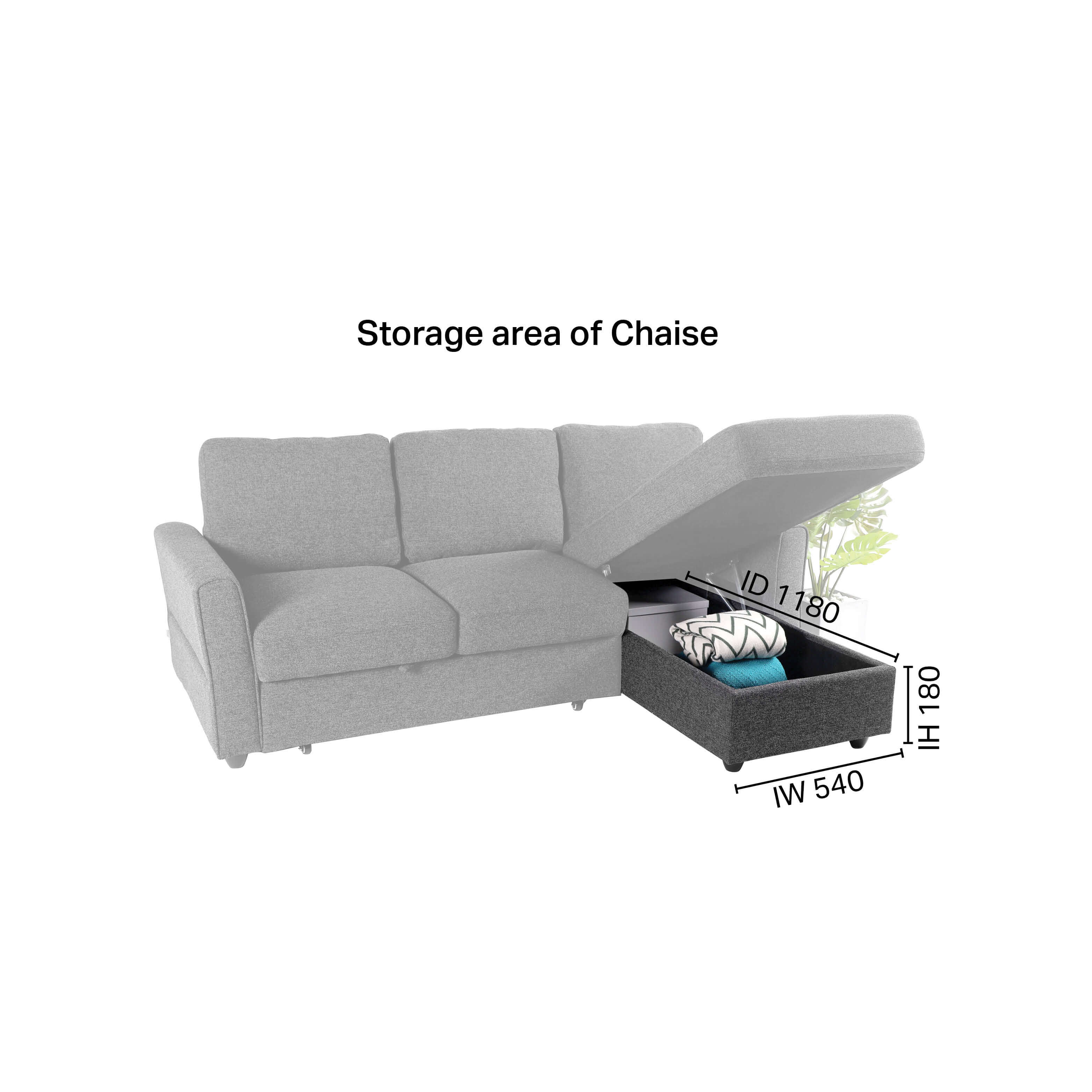 Q&AAny Questions? We are here to help!
Is it easy to convert it from Sofa to Bed and vice versa?
Hi Ahmad! The 2-seater section of this sofa comes with mini wheels so it's easy to convert. Pls wash our video for illustration.
Can I choose where to place the chaise part of the sofa?
Hi Zaki! Yes, it's possible! You just got to let our driver know on the day of the delivery where you'll prefer the chaise part to be and we'll fix it up accordingly at your place!
What other colors available?
Hi Fizah! It's available in one colour only - dark grey.
Ask a question
Ask us question about this product. You will be notified via email when replied.
You need to log in first before asking question. Login now