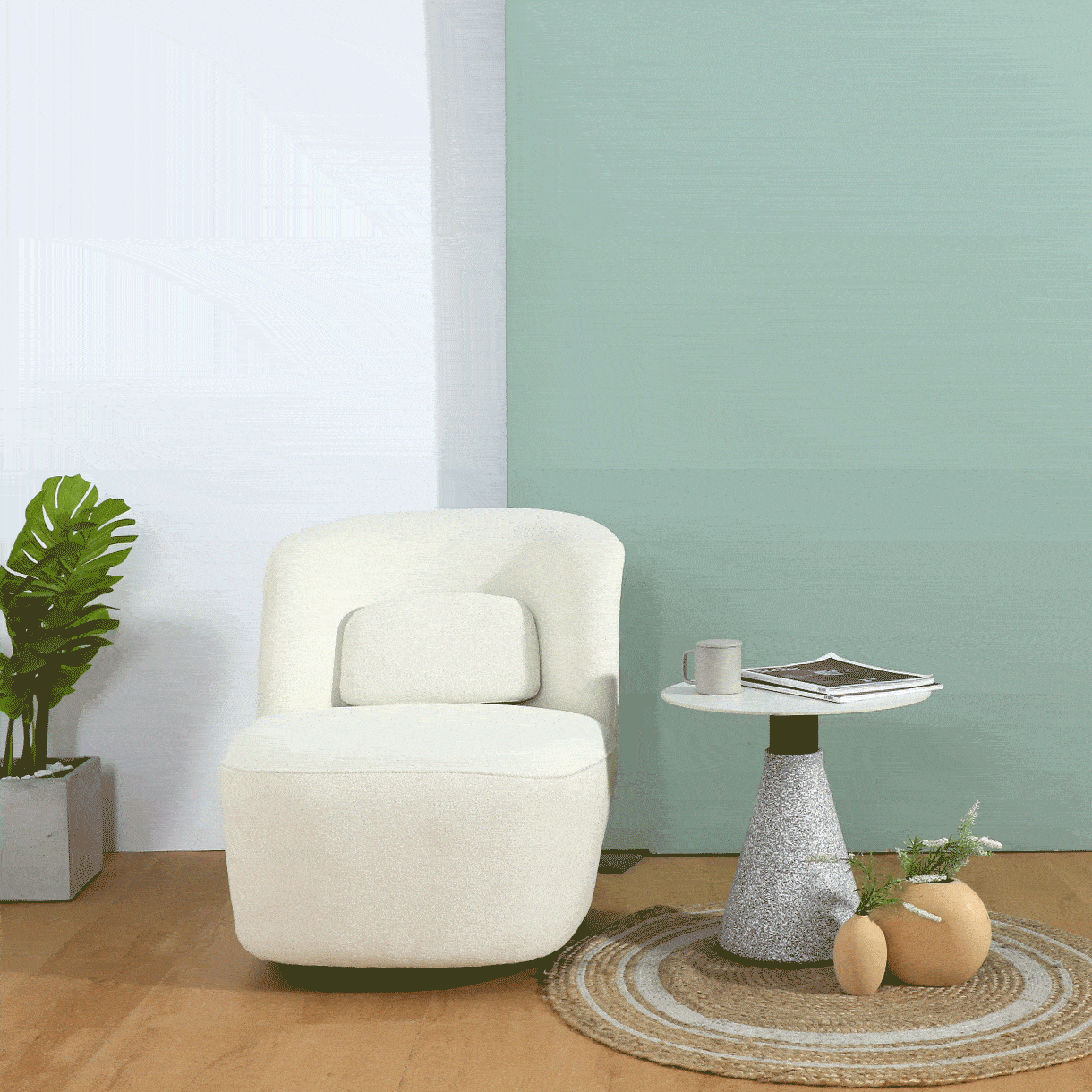 Earliest
Self Collection
Buy online & pickup in store the next working day.
Our friendly team will help customers to load bulky furniture items into their cars.
Pls click individual option(s) for date info.
Tuesday, 03 Oct 2023
Earliest Delivery
Pls click individual option(s) for date info.
Tuesday, 03 Oct 2023
Date correct as at: 03 Oct 2023, 09:36 AM
Senett Lounger
Senett Lounger is another dreamy bouclé piece that embodies "pillowy" cosiness to a tee! With the lounger being round and soft all around, it complements the use of the bouclé fabric and renders the chair to be really comfy to lounge in. Its swivel base adds a playful function that easily spins you from sunrise at the window to a warm cuppa joe on the coffee table. Senett scores bonus comfort points with the inclusion of a little cushion pillow.
Want a different colour for Senett Lounger? We've got a wide range of colours of bouclé fabric for you to choose from!
---
The bouclé fabric, a name you may have not heard but definitely seen it around the internet, is comfortable and has a soft touch despite its nubby appearance. A simple fabric (some may even say plain) that is easy on the eyes yet highly textured to add a layer of visual interest to your furniture or interior – perfect to create contrast in an indescribably muted manner. Indeed, a previously dated lounger becomes instantly warm and exudes hygge vibes with the bouclé fabric. Derived from the French word boucler, which means "to curl", bouclé is a heavy fabric that may even provide acoustic absorption.
Up Close & Personal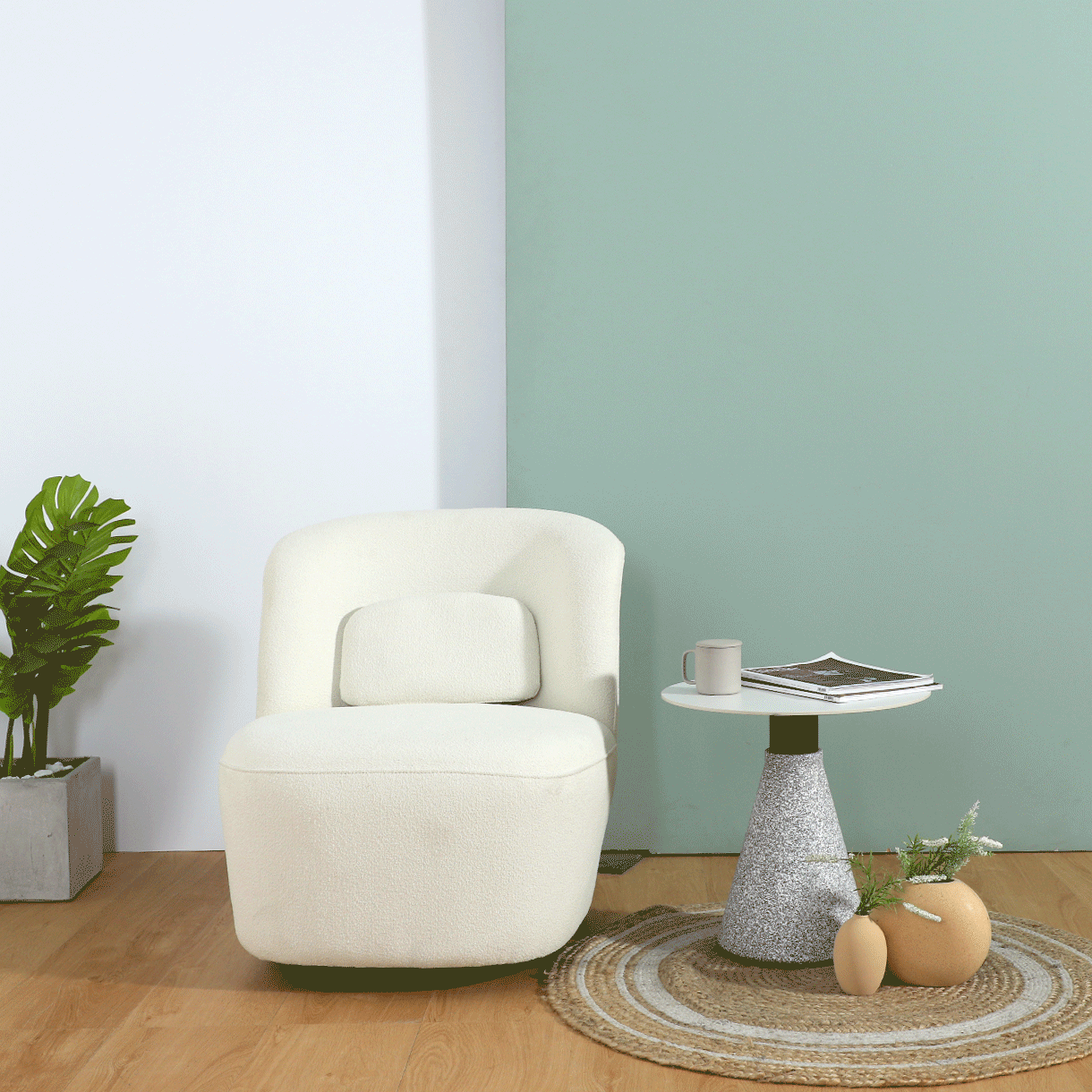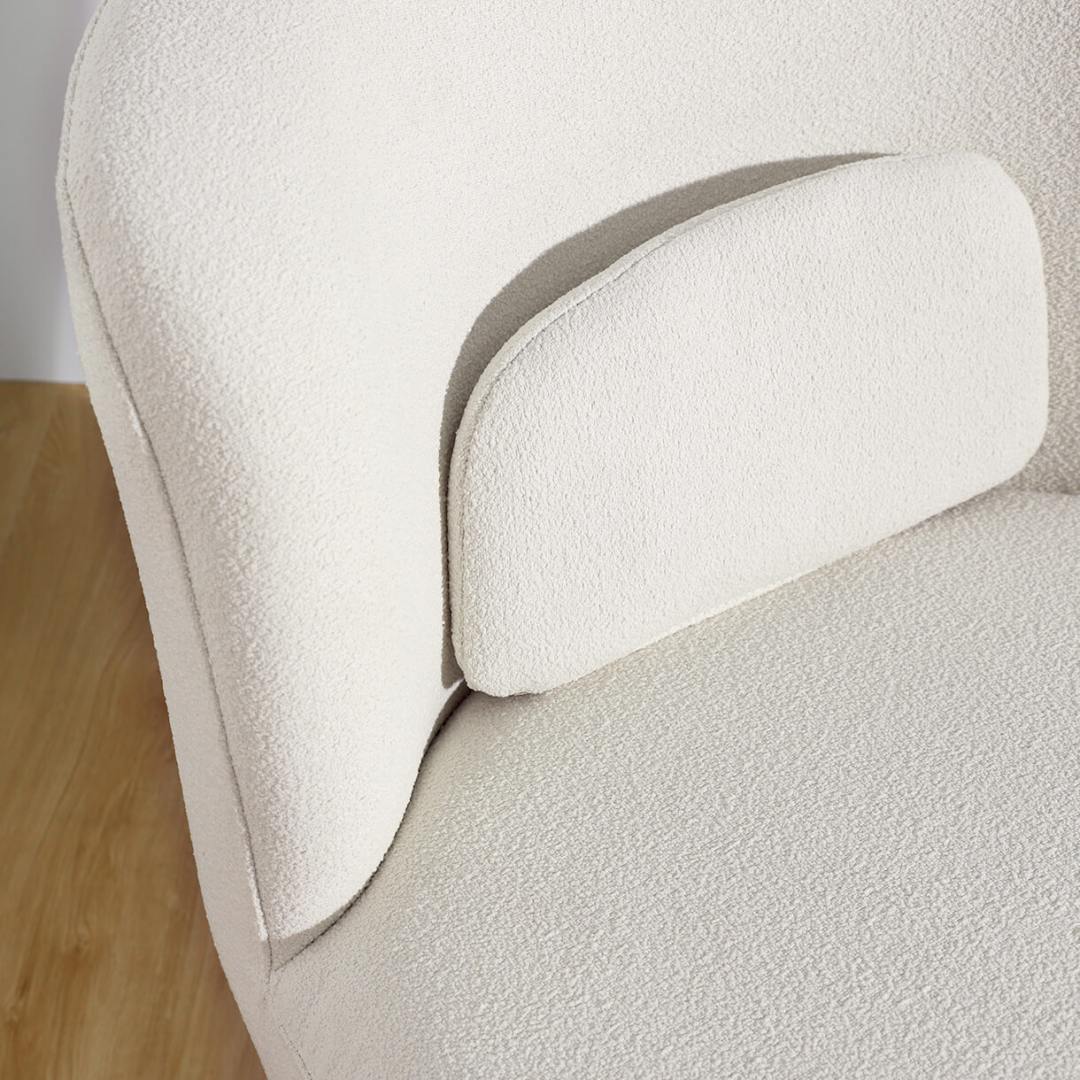 Get extra cosy with the little cushion pillow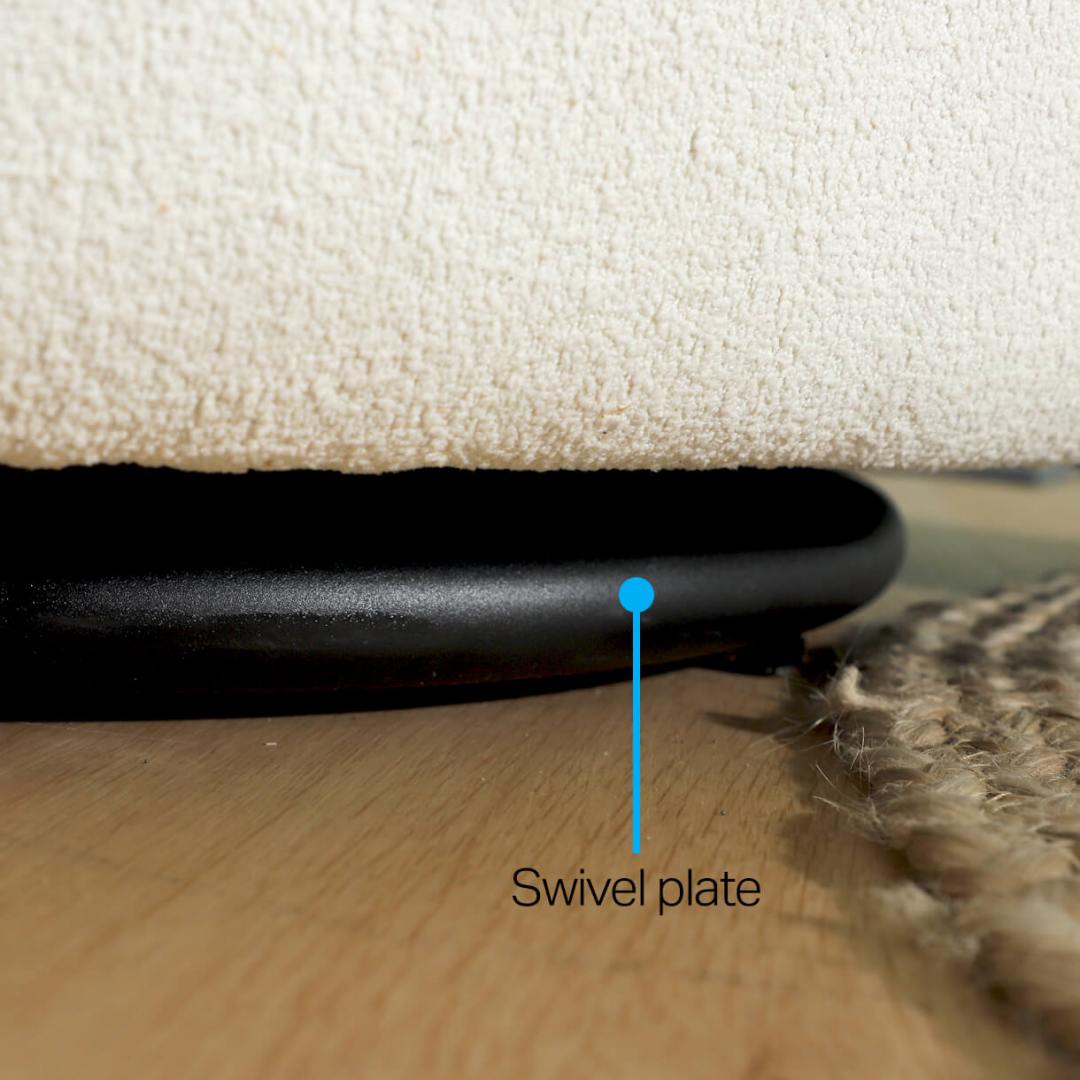 Ultimate ComfortThe plush comfort of the chair is elevated with rich textures of boucle and a thick cushioned seat.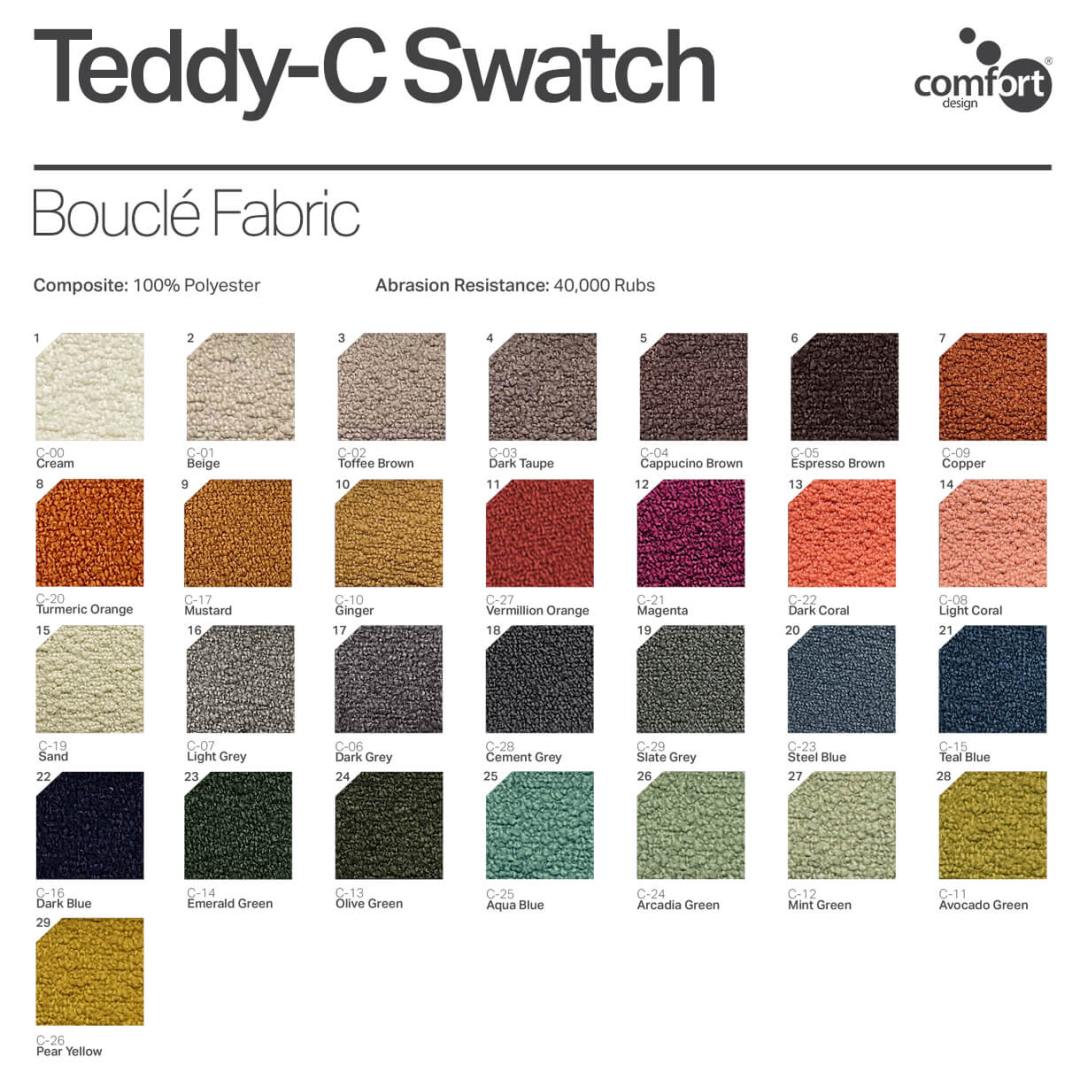 Colour Me UpBe spoilt for choice with a wide range of colours to choose from to customise your lounger to match your interior - only available in our showroom.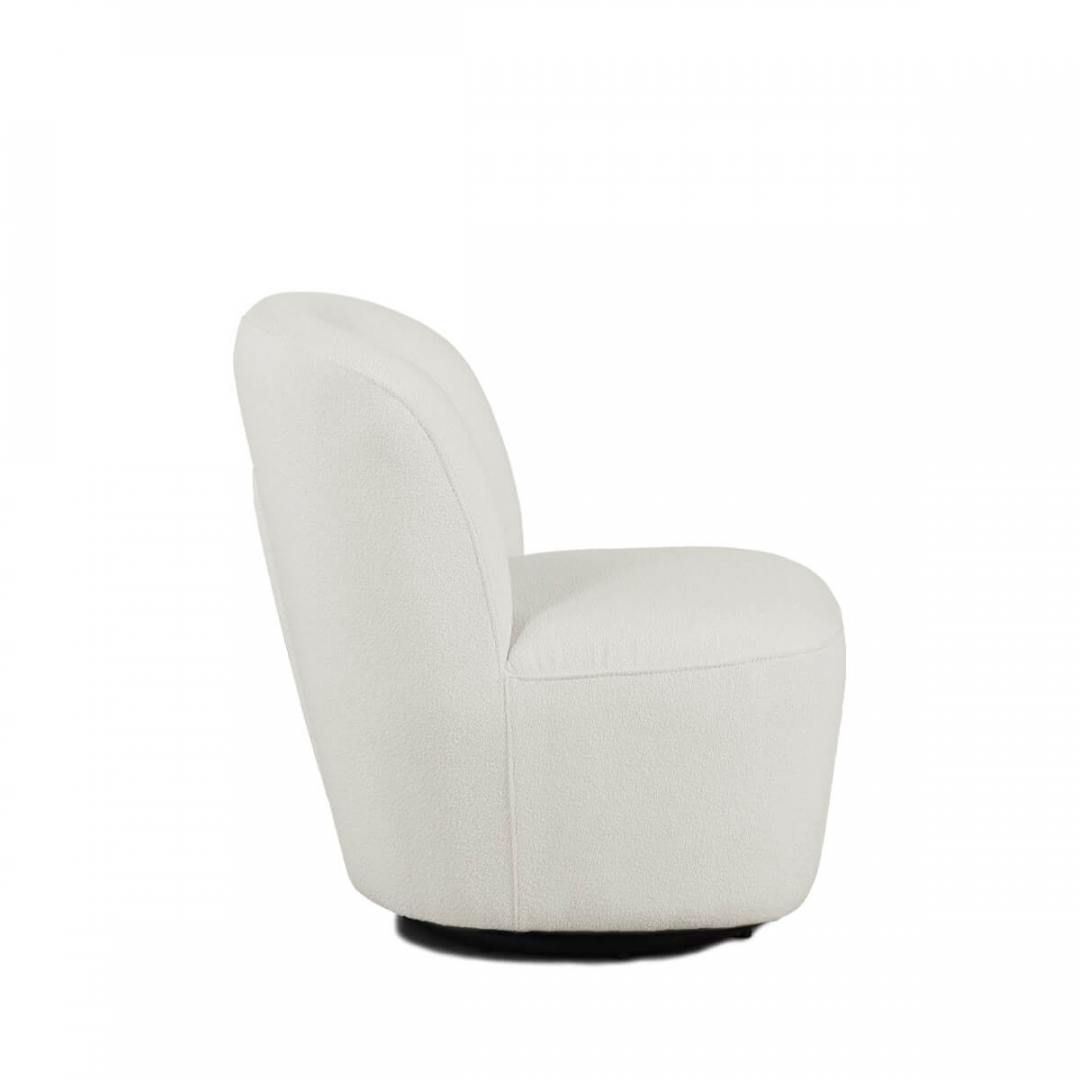 Imagine It How It Can Accentuate Your Space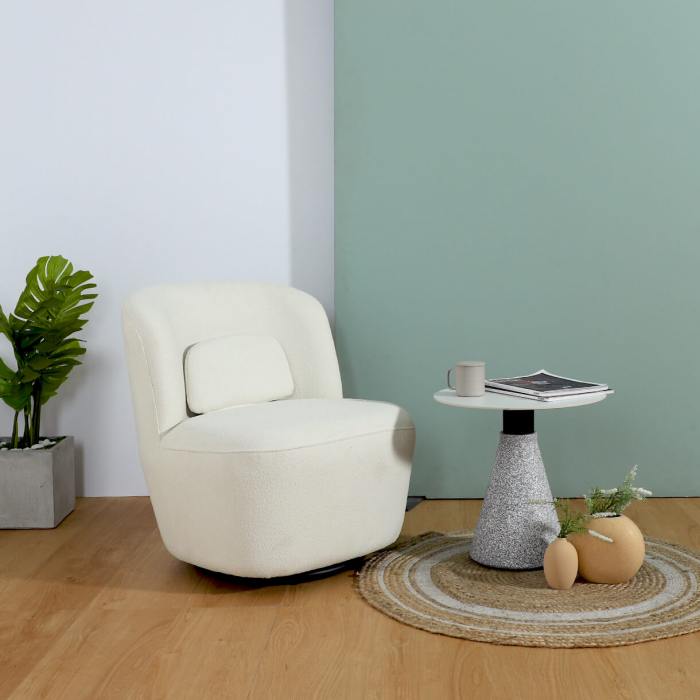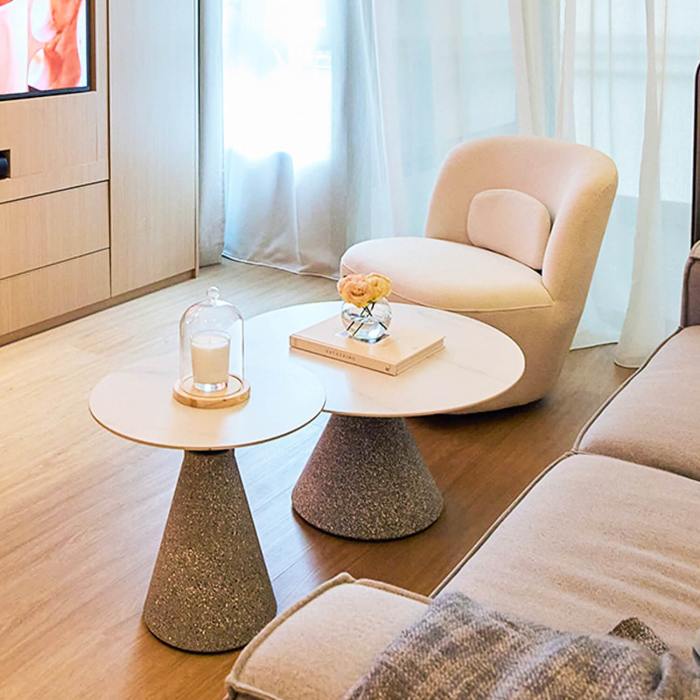 Ben Yeo's Condo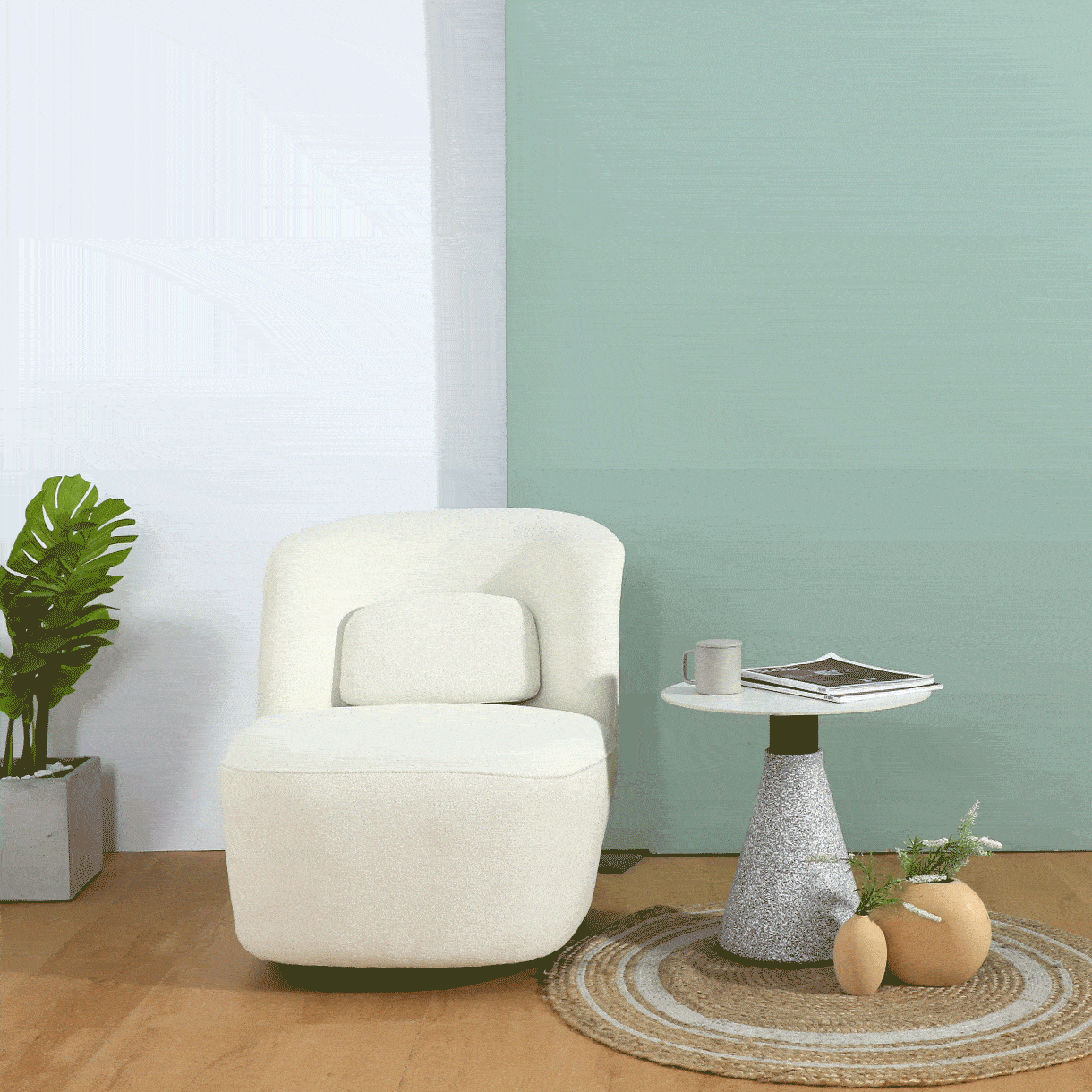 Ben Yeo's Condo
Ben Yeo's Condo
Ben Yeo's Condo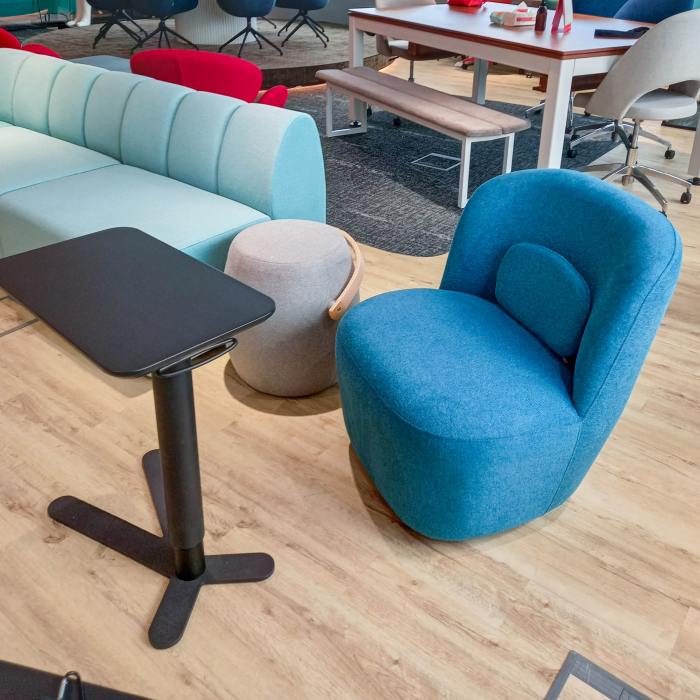 AIA Tampines Level 8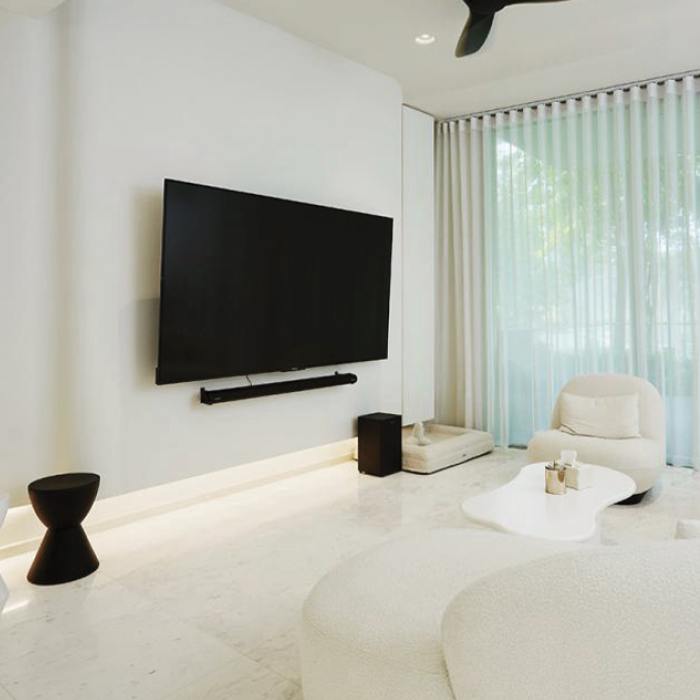 Home - Joshua & Zoen
Home - Joshua & Zoen
Product Specifications
Measurement(s)
OW650 x OD720 xOH730
SW620 x SD470 (SH410)
Acronyms
OW - Overall Width
OD - Overall Depth
OH - Overall Height
SW - Seat Width
SD - Seat Depth
SH - Seat Height
AH - Arm Height
Thk -Thickness
Dia - Diameter
IW - Internal Width
ID - Internal Depth
IH - Internal Height
LW - Leg Width
LD - Leg Depth
LH - Leg Height
WH - Wood Plank Height
FH - Footboard Height

For all our office chairs, Arm Height (AH) and Overall Chair's Height (OH) is taken when Seat Height (SH) is fixed at 450mm. Should an office chair's SH be higher than 450mm, then AH and OH will be taken at the lowest available SH of that chair.
* All measurements given are in millimetres (mm).
Ideas & Inspiration Curated to keep you inspired
Q&AAny Questions? We are here to help!
Ask a question
Ask us question about this product. You will be notified via email when replied.
You need to log in first before asking question. Login now