Item not available for online purchase. Please drop us an email instead.
Sintered x Shiro Dining Table - W1600
This stunning Sintered Stone top with Shiro timber base features a modern yet classy design. It is convenient for daily use as it is resistant to water, stains, scratches, heat and chemical. Its non-porous surface that doesn't contain chemicals or sealers make it safe for food prep and the entire family. Available in 3 table top colours, 4 sizes and 6 table leg colour options.

Up Close & Personal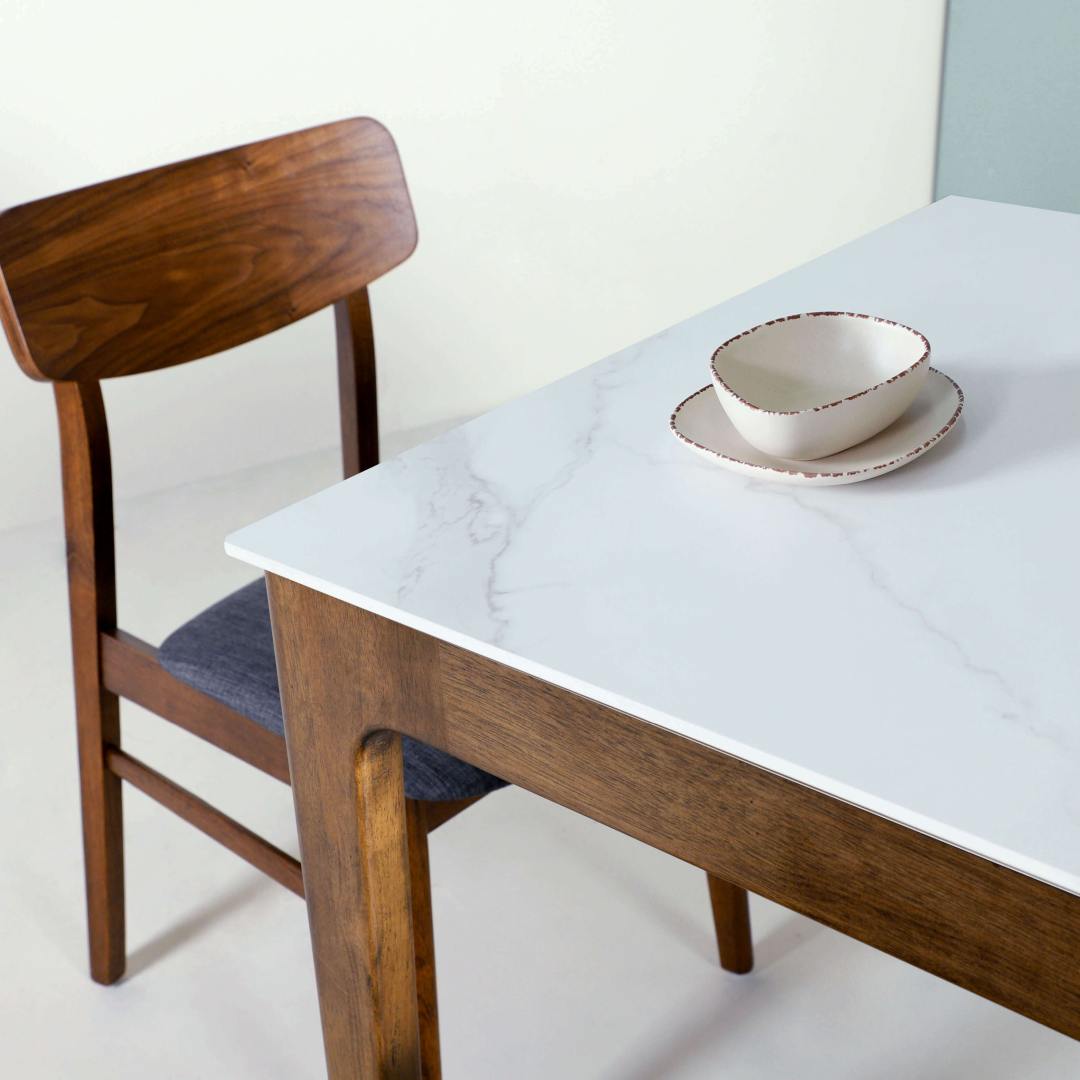 Easy to CleanIts non-porous material makes it easy to clean dark stains away with a quick swipe.
Heat ResistantThis piece does not leave burn marks or let off smoke when in contact with fire.
Tough Top and BaseIts Sintered Stone top and rubber wood base makes its strength and durability almost unmatched!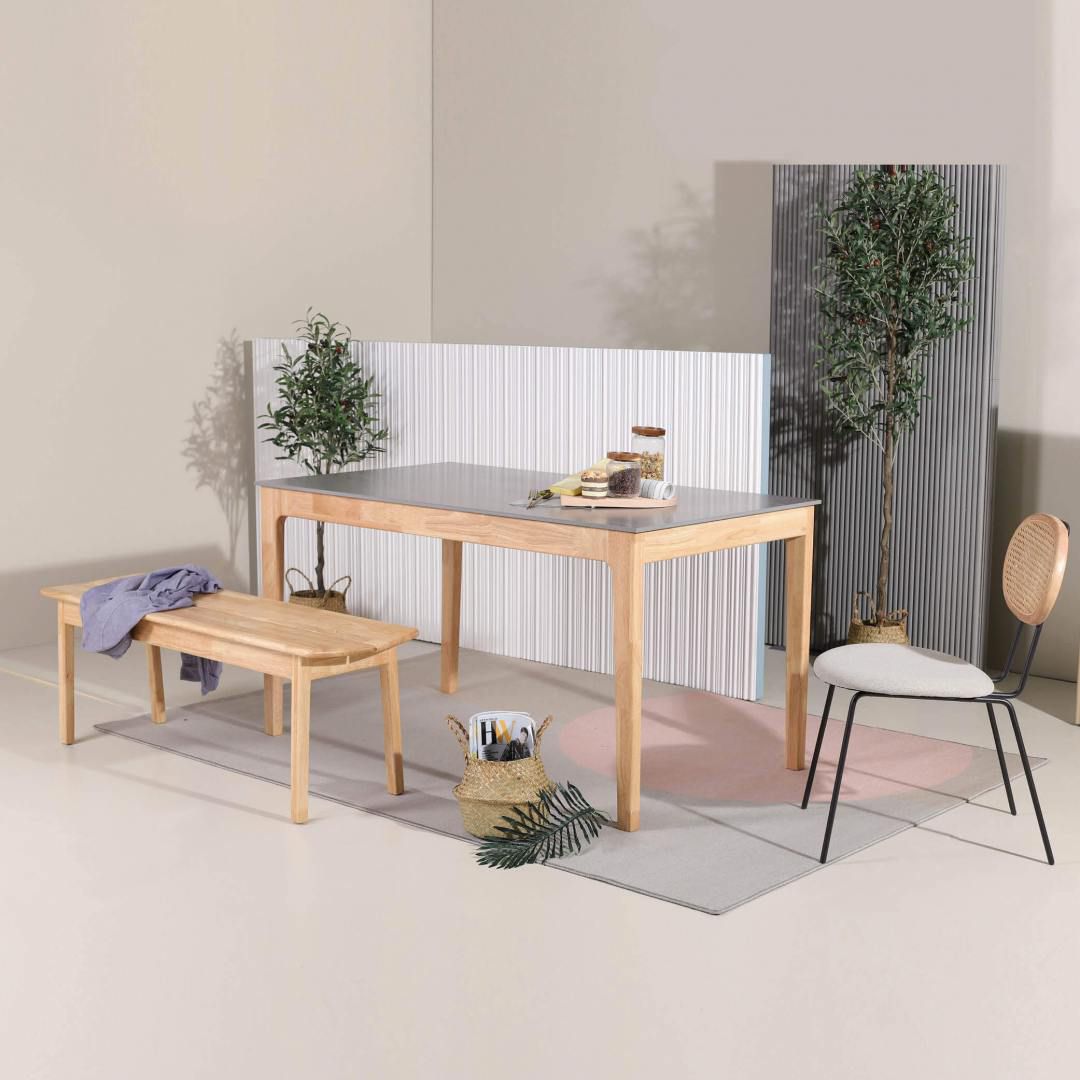 18 CombinationsAvailable in 3 table top colours and 6 table leg hues - you're assured of a good match to your interior!
Heat ResistantIn the event that this piece comes into contact with fire, it will not burn or let off any smoke or toxic substances.
Perfect for Food PreparationPrepare your meal directly on this surface as it is scratch resistant, long wearing and even non-porous.
Stain ResistantThe sintered stone top is non-porous, making it resistant to any stain – food, pen, pencil, newspapers, etc.
Easy To CleanWhile most furniture after-care will recommend the use of gentle cleansers only, sintered stone's protective layer is so hardy it accepts harsh cleaning agents too.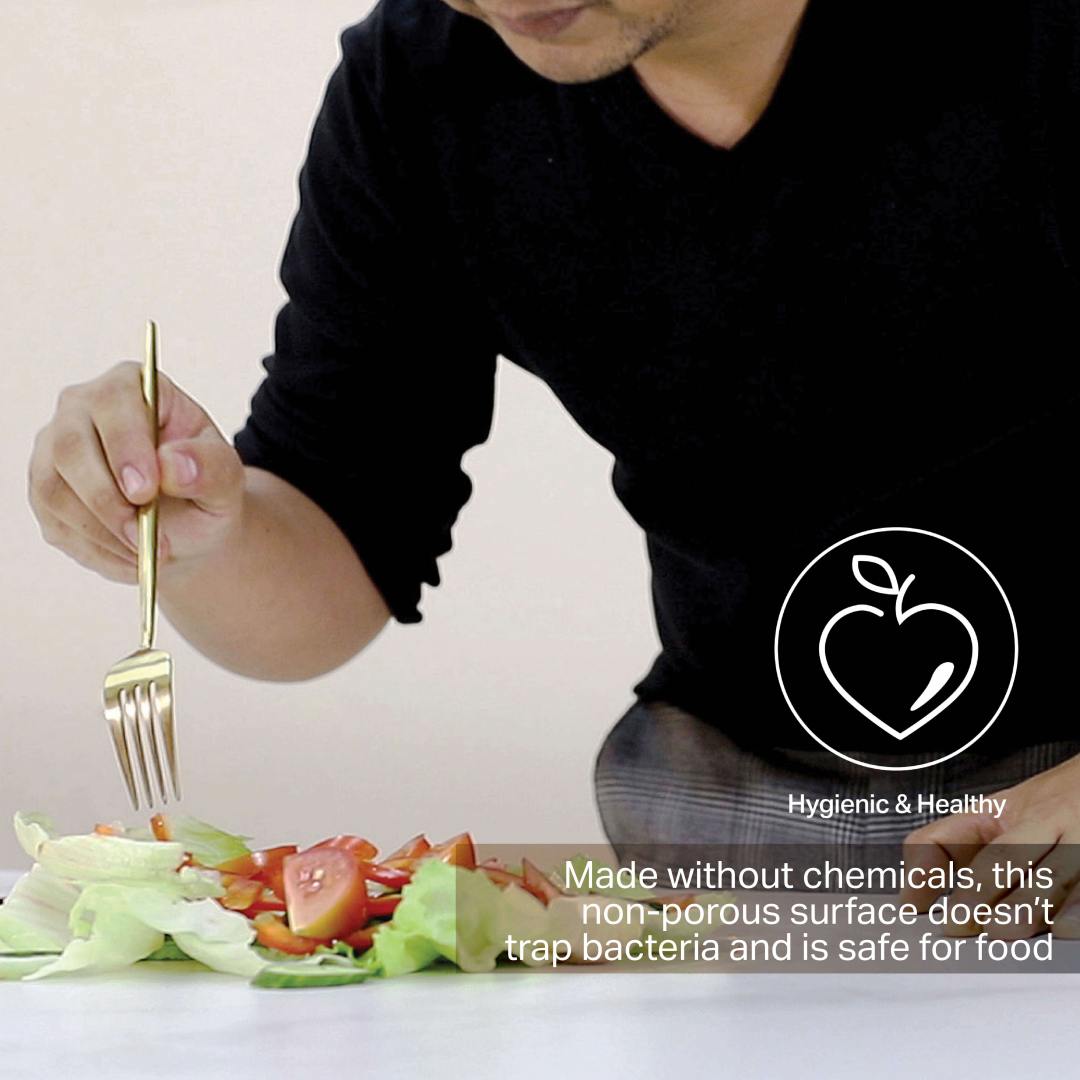 Non PorousIts non-porous material makes it possible for chemical sealants to be done away with, making it safe for food prep
WaterproofAnother benefit of a non-porous surface is its ability to not absorb fluids
Long WearingUnlike natural materials like marble and wood, sintered stone's surface doesn't wear off nor require constant up-keeping
SustainableWith no binders or resins used in the manufacturing process, sintered stone is a non-petroleum-based material that's cleaner and healthier from the manufacturing stage, during its product lifespan, and all the way down to its product disposal stage.
Imagine It How It Can Accentuate Your Space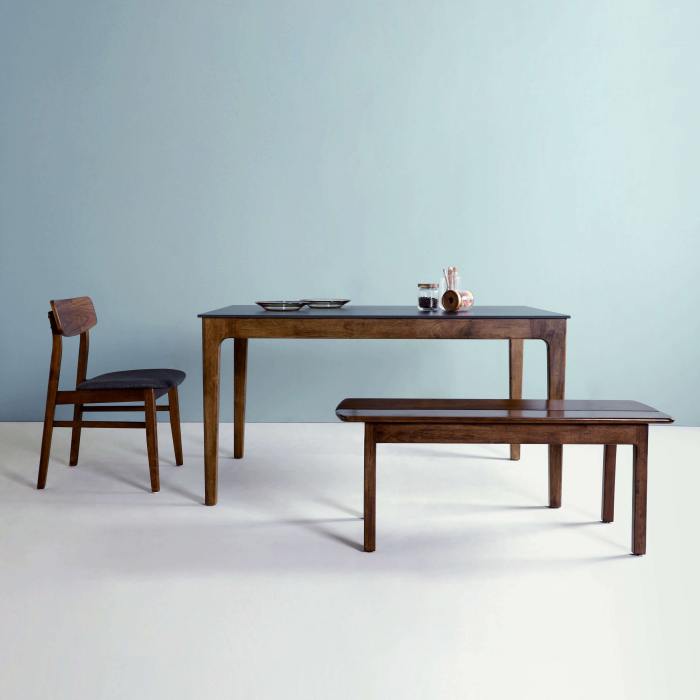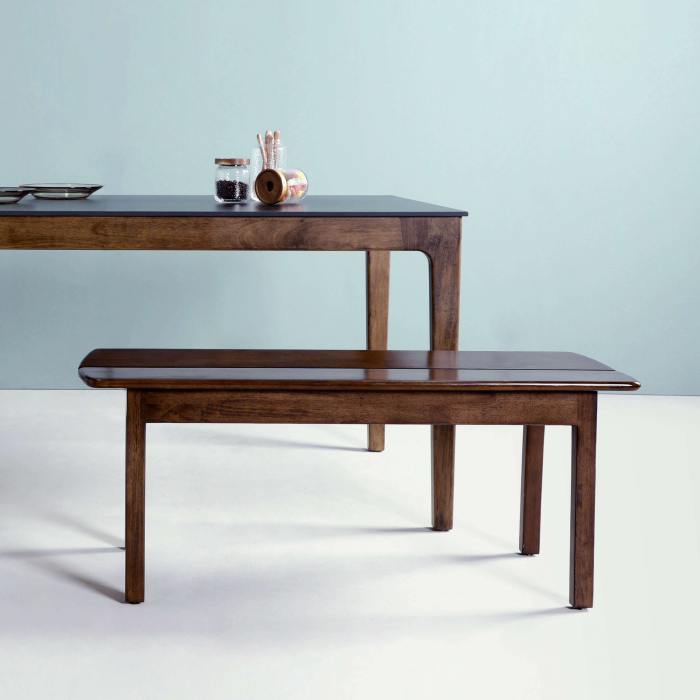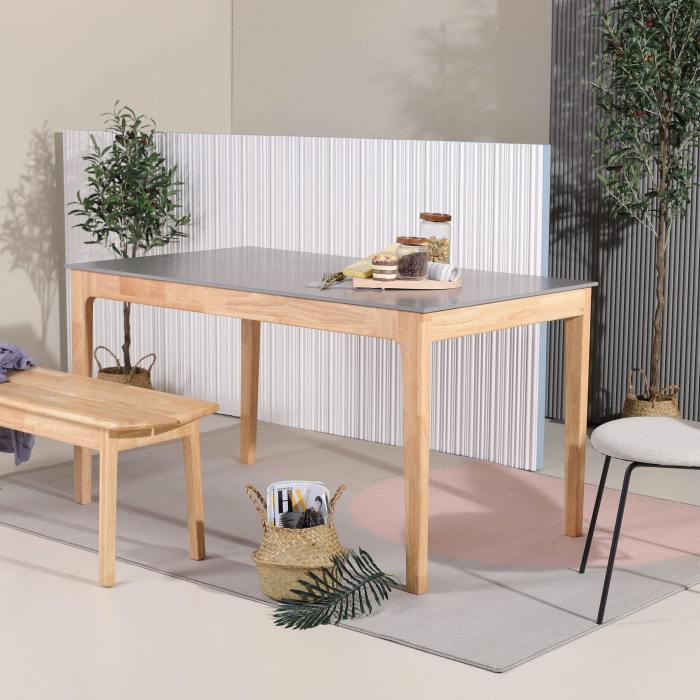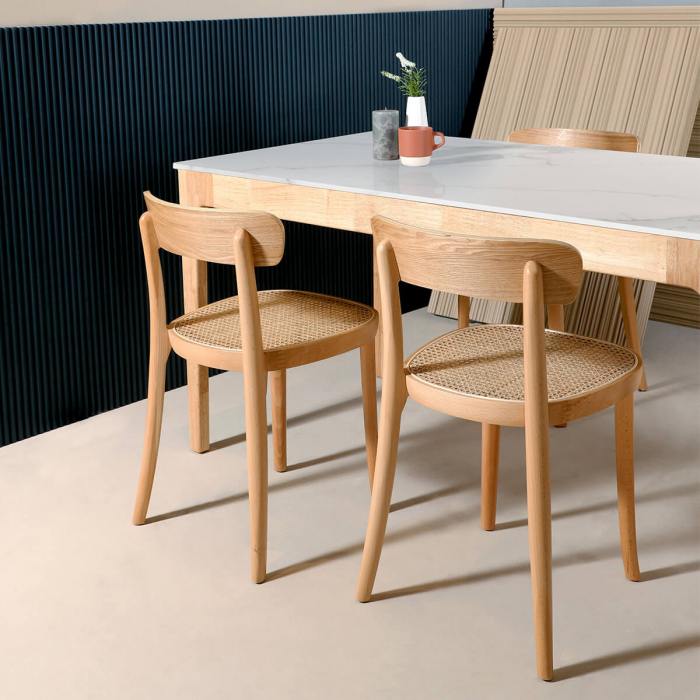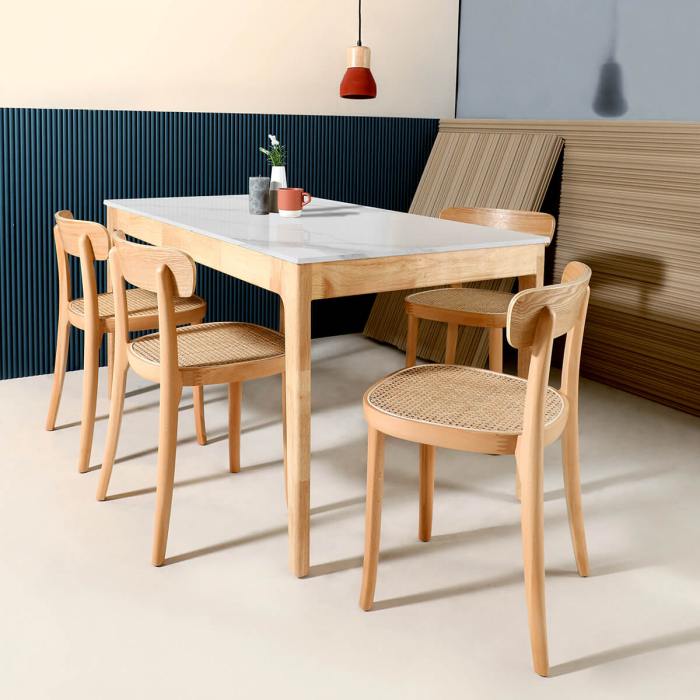 @home.of.nineties
Project by @myd.asia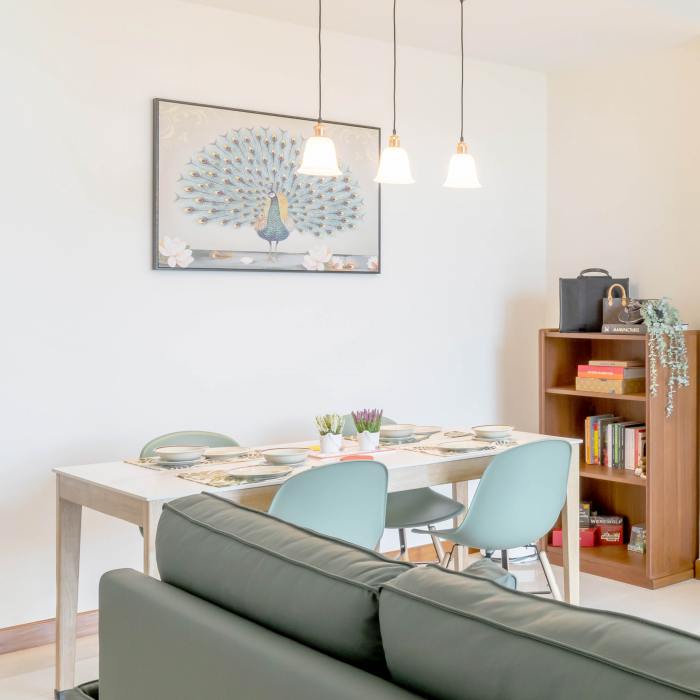 Project by @myd.asia
Project by @myd.asia
Residence - Punggol Walk
Residence - Punggol Walk
Residence - Punggol Walk
Product Specifications
Measurement(s)
W1600 x D800 x H750
Table Top only Thickness 11mm
Other sizes / prices:

W1200 x D750 – $905
W1400 x D800 – $905
W1800 x D900 – $955
Acronyms
OW - Overall Width
OD - Overall Depth
OH - Overall Height
SW - Seat Width
SD - Seat Depth
SH - Seat Height
AH - Arm Height
Thk -Thickness
Dia - Diameter
IW - Internal Width
ID - Internal Depth
IH - Internal Height
LW - Leg Width
LD - Leg Depth
LH - Leg Height
WH - Wood Plank Height
FH - Footboard Height

For all our office chairs, Arm Height (AH) and Overall Chair's Height (OH) is taken when Seat Height (SH) is fixed at 450mm. Should an office chair's SH be higher than 450mm, then AH and OH will be taken at the lowest available SH of that chair.
* All measurements given are in millimetres (mm).
Q&AAny Questions? We are here to help!
Ask a question
Ask us question about this product. You will be notified via email when replied.
You need to log in first before asking question. Login now