Earliest
Self Collection
Buy online & pickup in store the next working day.
Our friendly team will help customers to load bulky furniture items into their cars.
Pls click individual option(s) for date info.
Wednesday, 07 Dec 2022
Earliest Delivery
Pls click individual option(s) for date info.
Wednesday, 07 Dec 2022
Date correct as at: 07 Dec 2022, 03:47 PM
Twinkle Sofabed - V2
Voted: Best sofa bed with 3 position options for 1 pax​
The Twinkle Sofa Bed is an easy-to-use furniture. It can convert from sofa to bed and vice versa within seconds - effortless! When unfolded, the top of the sofa bed provides a comfortable pillow to rest on; so convenient that you no longer need to look for pillows around the house!
Up Close & Personal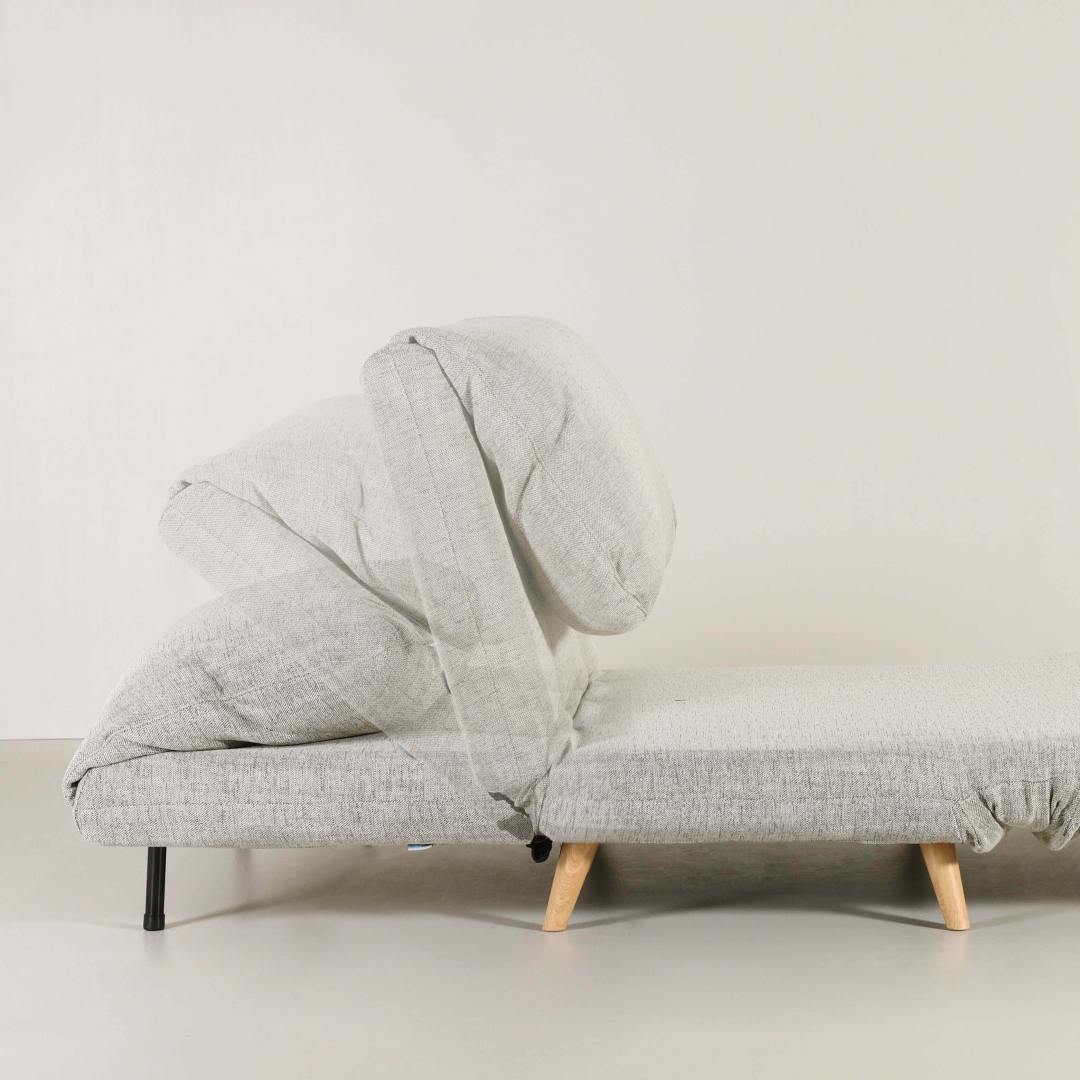 3 FunctionsEasy to convert from a sofa to a chaise or a bed. It can sit up to 2 persons.
Built-In PillowA built-in pillow for convenience. Saves you the trouble of pillow-hunting.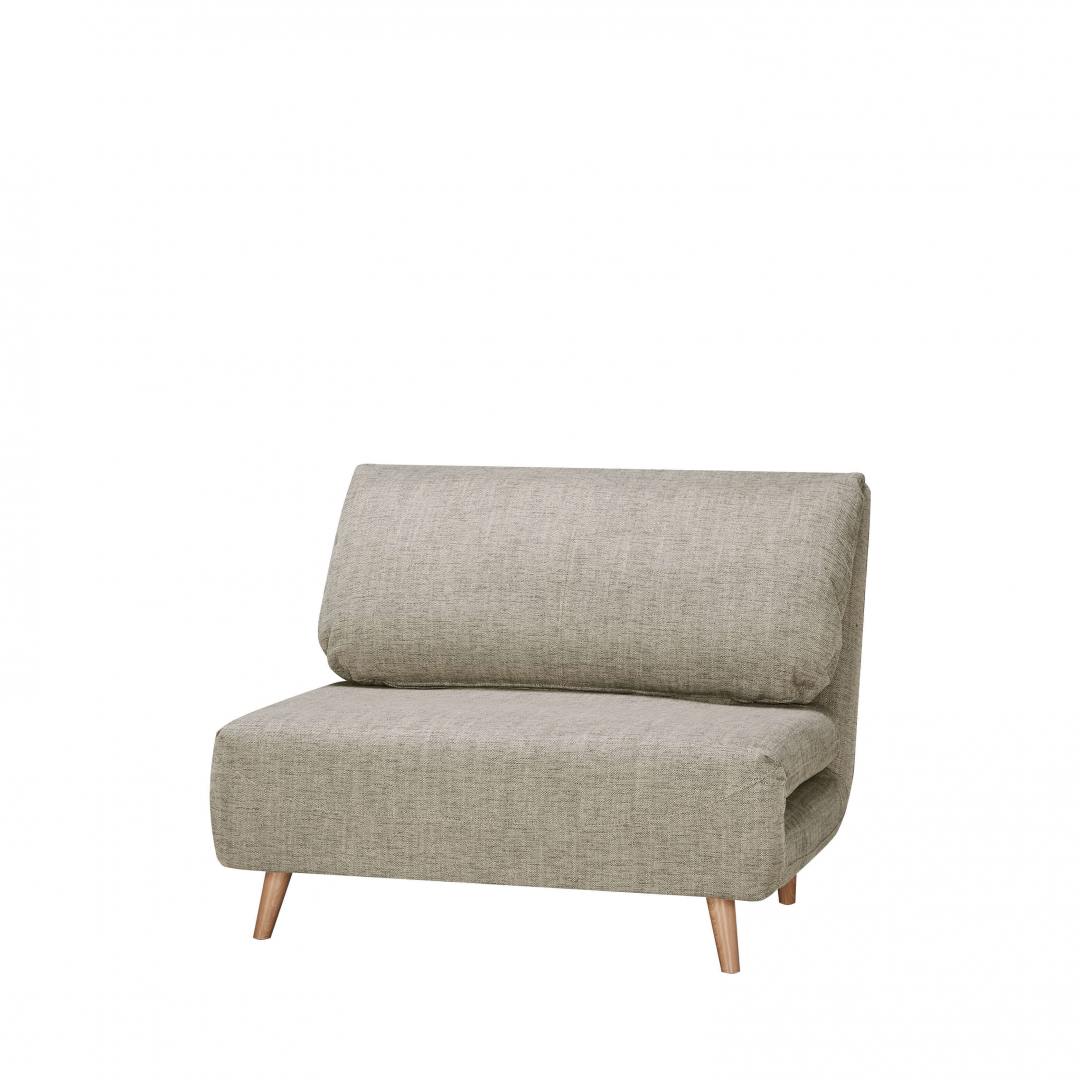 Timeless coloursThe neutral colours of the Twinkle sofabed works for any style. It also gives off a warm and welcoming vibe.
Unparalleled ComfortAfter a long day, get off your feet and feel your work tensions slip away with 3 options.
Imagine It How It Can Accentuate Your Space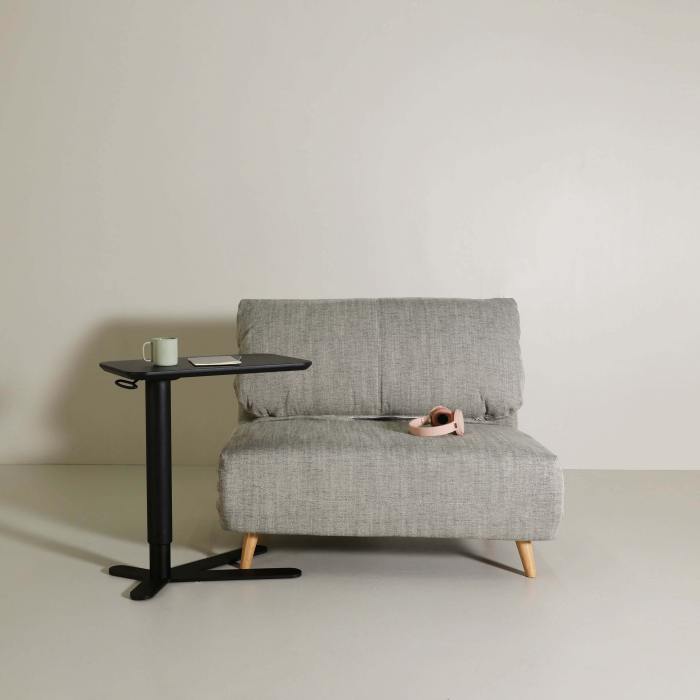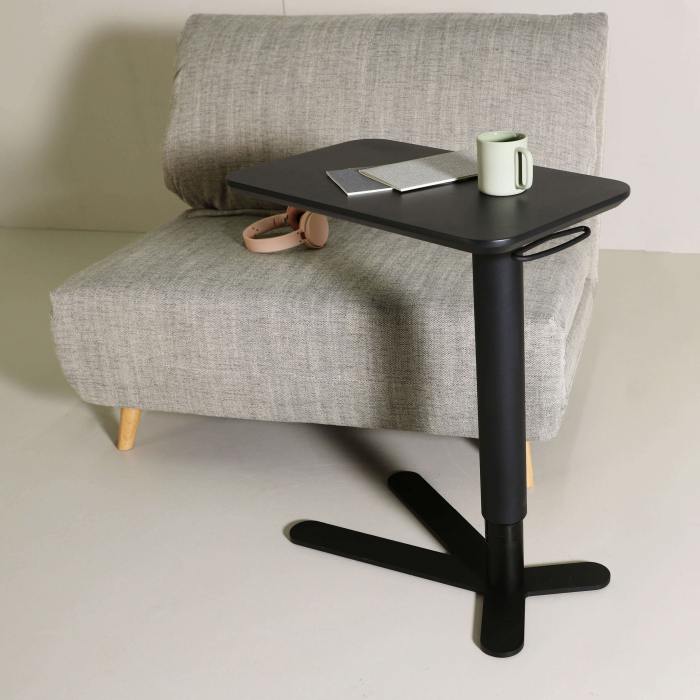 Product Specifications
Measurement(s)
Sofa:
OW1050 x OD950 x OH760
SW1050 x SD520 (SH400)
Chaise:
OW1050 x OD1550 x OH820
SW1050 x SD1270 (SH260)
Bed:
OW1050 x OD1900 x OH400
Bed Height 260
Leg Height 120

Acronyms
OW - Overall Width
OD - Overall Depth
OH - Overall Height
SW - Seat Width
SD - Seat Depth
SH - Seat Height
AH - Arm Height
Thk -Thickness
Dia - Diameter
IW - Internal Width
ID - Internal Depth
IH - Internal Height
LW - Leg Width
LD - Leg Depth
LH - Leg Height
WH - Wood Plank Height
FH - Footboard Height

For all our office chairs, Arm Height (AH) and Overall Chair's Height (OH) is taken when Seat Height (SH) is fixed at 450mm. Should an office chair's SH be higher than 450mm, then AH and OH will be taken at the lowest available SH of that chair.
* All measurements given are in millimetres (mm).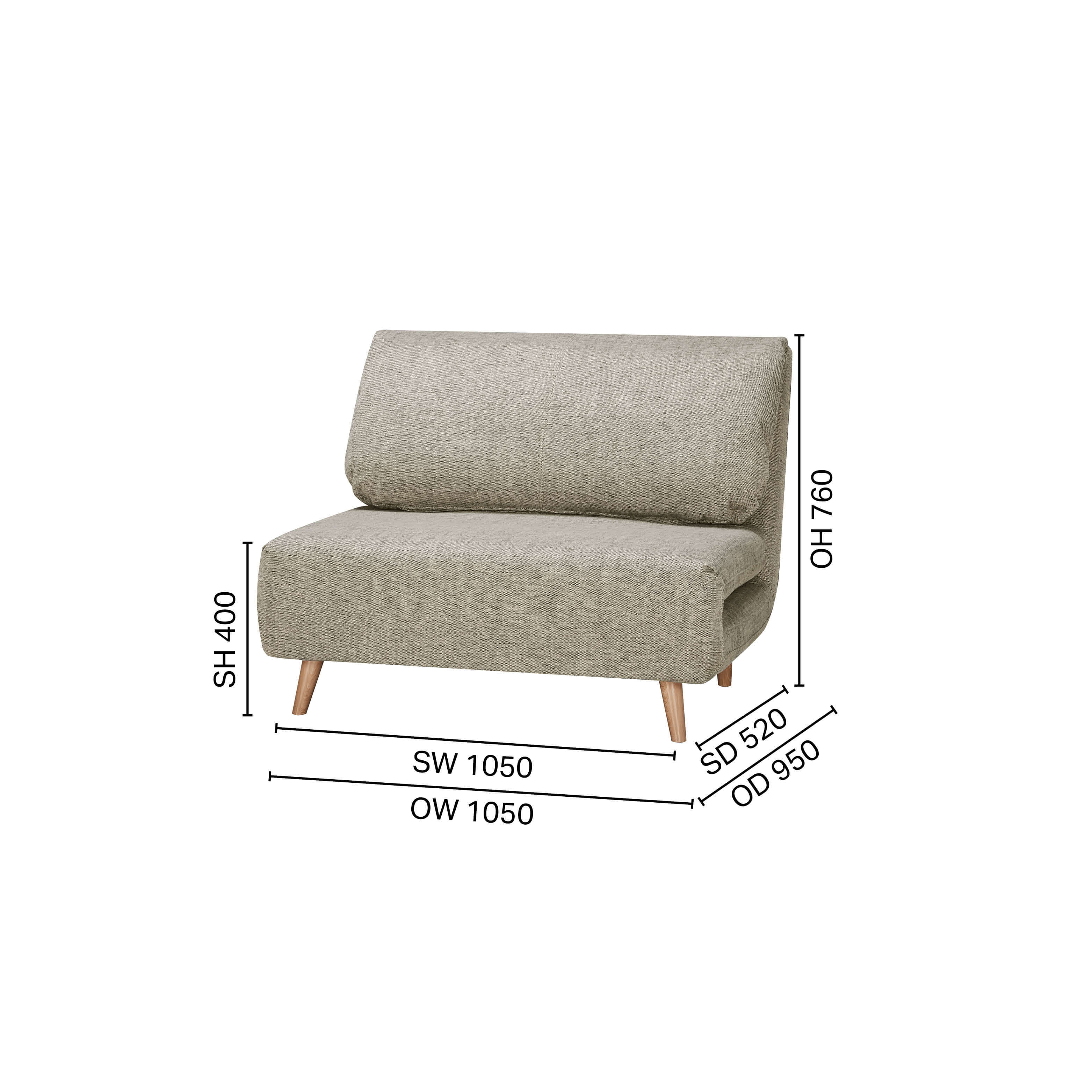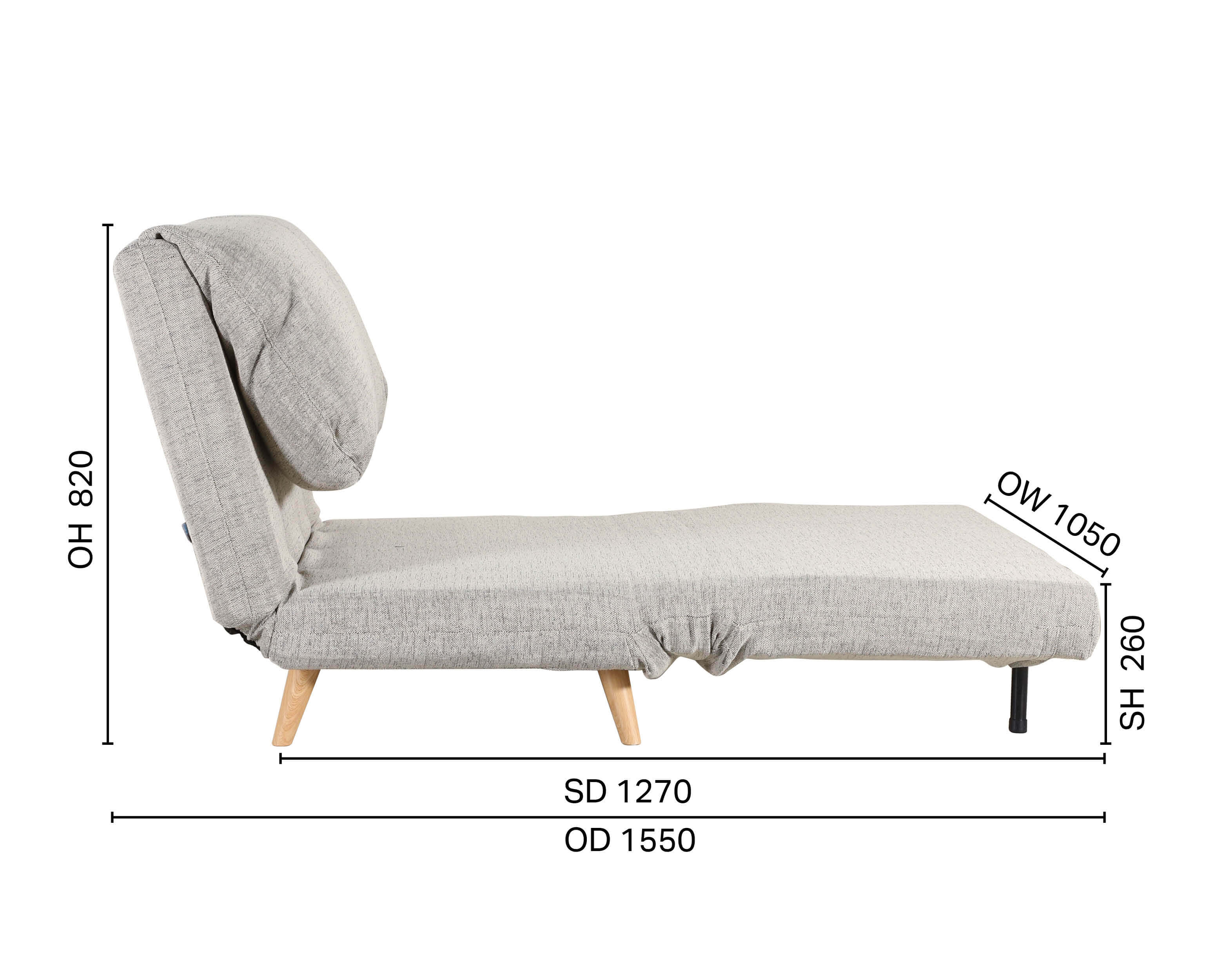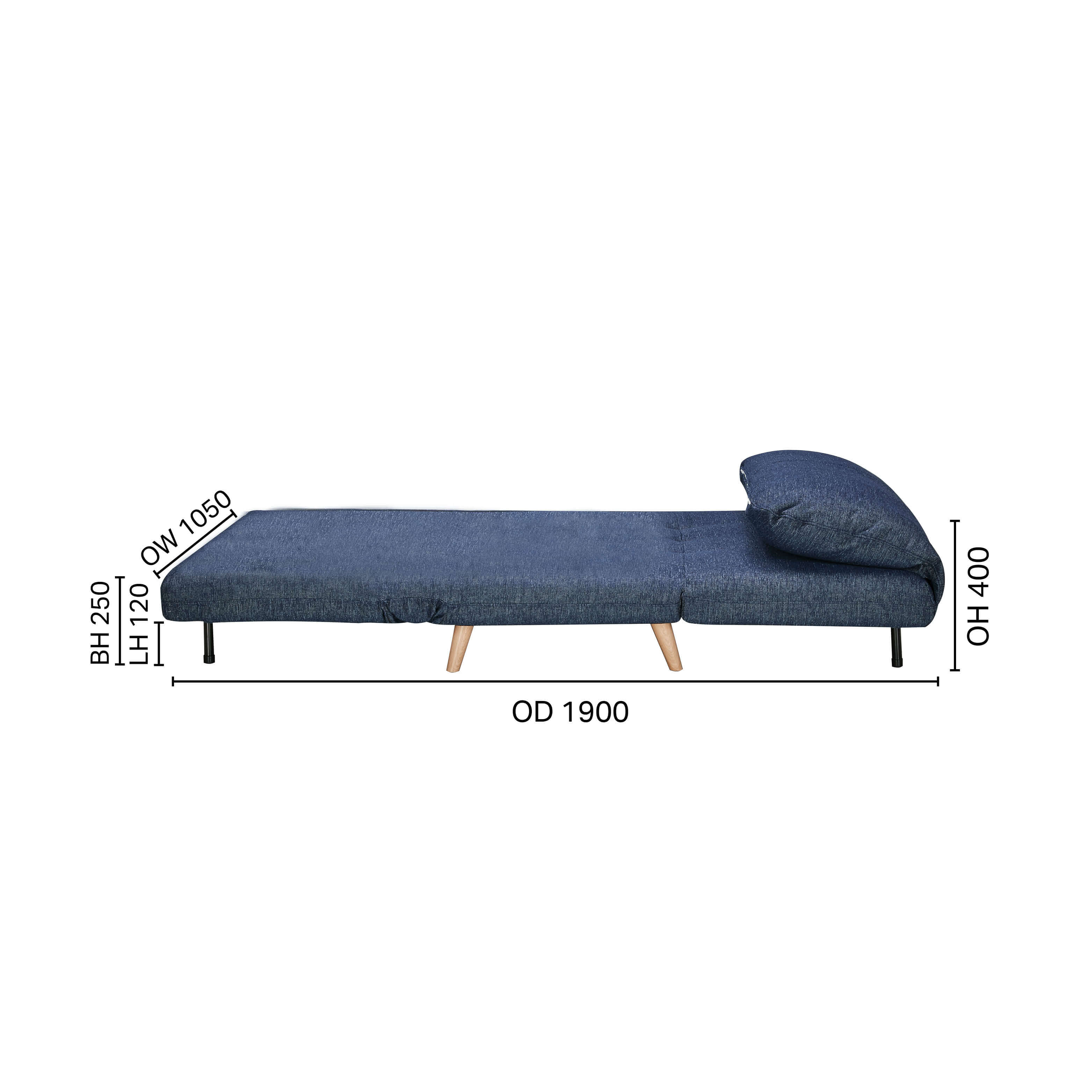 Q&AAny Questions? We are here to help!
Is there a 2 seater version for this model?
Hi Aditya! You can consider Peace Sofabed as it's 1320mm wide and can squeeze up to 2 persons.
Please let me know what is the total length in bed mode.
Hi Syikin! When it's opened up, the total bed depth will be 1900mm.
Ask a question
Ask us question about this product. You will be notified via email when replied.
You need to log in first before asking question. Login now