Why Customers Love us Hear from those who have experienced our creations
Sintered x Shiro Dining Table - W1600
Sintered Top: Carrara White
Shiro Leg: Natural
Benita Adjustable Bed Frame (Base) – Single
Benita Adjustable Bed + Baton Hybrid Medium Firm Mattress
October 30, 2022
I have been searching for an adjustable bed since early 2022. Originally, I was introduced to Tempur products but found the price exceeded my budget. Then stumbled onto Woosa which was more affordable than Tempur, but tried their mattress and it wasn't really to my liking. While hunting for some home furniture at Comfort Design's showroom, I realised that they also offer adjustable beds. Tried their bed with their Baton Hybrid mattress at their showroom and everything fell into place! I bought 2 units of Single Size and combined them into 1 big King bed.

I received the product in end of Jun and I've tested them for 4 months now. The mattress' firmness is perfect for my back and the mattress has not seen any deformation after 4 mths of use. The adjustable bed works well and is just right for my acid reflux problem. The bed is well-built and the motor works smoothly. The remote control is well-thought and designed as it has 2 memory options to let user set the configuration to his liking, thereby eliminating the need for me to keep fine tuning the inclination angle.

The warranty is competitive as compared with the higher-priced brands. Definitely recommended to those who are looking for a value-for-money purchase and a well-designed product.

Kami Barstool - Wood
Kami Seat Option: White
Kami Frame: Wood Frame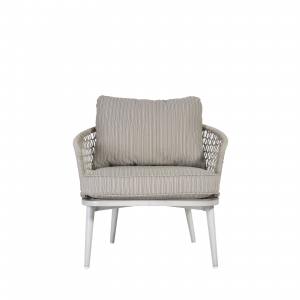 Brenna Outdoor Lounger
Brenna Chair Colour: White Ash
Outdoor Chairs, Brenna Outdoor Lounger set of two.
September 12, 2022
I bought them 5 months ago. They are quite unique, not only look very nice but they are also comfortable – perfect for outdoor relaxing with my morning coffee. They seem to be durable and resistant to weather conditions. I am definitely happy with this purchase.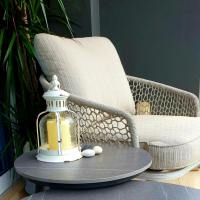 Benita Adjustable Bed Frame (Base) – Single
Colour Option: Dark Grey
Benita and Baton
August 31, 2022
Mattress is comfortable and suited for the adjustable bed frame. Soft enough to cushion contact points, but firm enough for back support. It creases due to folding, but this is expected unless a Spandex-like material is used for the top cover, that stretches without creasing. Otherwise, a stellar combination.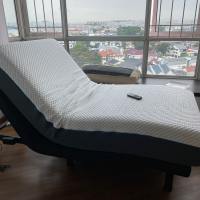 Sintered x Dayboro Outdoor Dining Table - W1400
Sintered Top Colour: Carrrara White
Colour Option: Espresso Brown
Twinkle Sofabed - V2
Twinkle Colour Option: Camel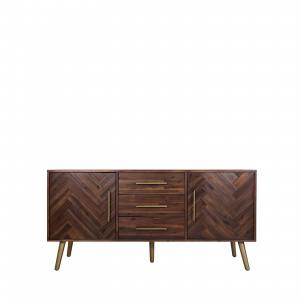 Xander Sideboard
Benita Adjustable Bed Frame (Base) – Single
Say goodbye to back aches
July 30, 2022
I have been sleeping on my new Benita Adjustable Bed with the Baton Hybrid Mattress for a week now.



Before that, I was sleeping on a normal bed with a King Koil mattress. My old bed had served me well for a few years until a few months ago when I started having frozen shoulder on my left arm. To avoid having frozen shoulder on my other arm and aggravating the current one, I had to change my habit – from being a side sleeper to a back sleeper. I could sleep this way for only up to 6 or 7 hours each night, because by the 7th hour, I'll have aches on my lower back which became like a wake-up call for me.



With my new Benita Adjustable Bed, my back no longer aches and I can sleep for as long as I want. I just leave my bed at zero gravity position all night as this is the position that helps to solve my body problems. I matched the adjustable bed with their Hybrid mattress.



Finally, the service provided by the retailer is also good. It would have been excellent if they could have shorten the delivery time from the current 2 weeks.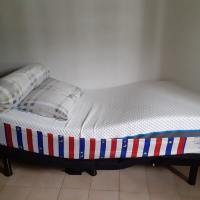 Malva Barchair – Fabric Seat – SH650
Colour Option: White
Extremely Comfortable!
July 29, 2022
If you are looking for something comfortable with backrest and a minimalistic design, this is the bar stool you should go for. It took us months to look for something perfect and we found it - the sleek, solid and simple design of this stool made us decide to go with this. Our kids are loving it too and they do not want to sit on our old dining chairs anymore..!