Why Customers Love us Hear from those who have experienced our creations
Astrid Highback Office Chair
Astrid Mesh Colour: Grey
Optional : Change from Castors to Non-Wheel version (Only if you don't want wheels): Not Required (S$0.00)
Optional : PVC Floor Mat: Not Required (+SGD0.00)
Leonard L-Shaped Sofa / Sofabed / Storage
Perfect size for my living room
May 13, 2022
Love the part where the backrests are removal so we can wash them! It's comfortable and the size is perfect for our living room ! It'll be even more perfect if the rest of the covers are removal as well for washing. The staff who attended to us at the showroom and the delivery crew are friendly, nice and efficient!

The materials are nice and comfortable and we have been advised on how to go about cleaning the sofa, too.

Happy with purchase!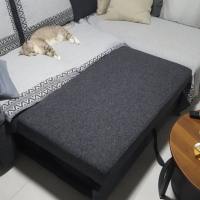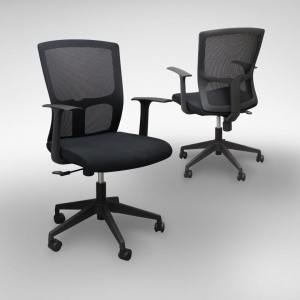 Kasa Midback Office Chair
Kasa Colour: Black Mesh
Optional : Change from Castors to Non-Wheel version (Only if you don't want wheels): Not Required (S$0.00)
Optional : PVC Floor Mat: Not Required (+SGD0.00)
Isotop - Outdoor Table Top – Indian Rosewood
Colour Option: Indian Rosewood
Voss Outdoor Table Top – Rd800
Voss Colour Option: Carrara Marble
Isotop - Outdoor Table Top – Cement
Colour Option: Cement
Etoile Extendable Dining Table – W1500/1900 (Sintered)
Sintered Top Colour: Carrrara White
Loving my new dining table
April 12, 2022
A good dining table is very important to me as I spend a lot of time bonding with family over meals. Very pleased with my new dining table, it is easy to extend and very sturdy. Been using for a week and love its chic look n easy to clean Sintered surface. My first purchase from Comfort Design n thankful for the great service. Delivery was on time n installation guys patiently guided me on how to extend. They were careful and meticulous throughout the whole installation. Thanks Comfort Furniture!
Tempo 3-in-1 Coffee Table (Nestable)
Colour Option: Natural
Wood / Natural colours scheme that I love for my home!
March 16, 2022
These nestable tables were heavier than I thought, and I love how they allowed me to expand the table surface for use whenever needed. I would've loved if the bases of the legs had protection for my tiled flooring, but they were sturdy enough (and balanced!) so this is a small issue that i can easily ignore!
Magic 7 Box Shelf