Why Customers Love us Hear from those who have experienced our creations
Kloop Rattan Barchair – SH650
Kloop Colour Option: Walnut + Light Taupe Fabric
MAX POSSIBLE CUT HEIGHT: (OPTIONAL) 1 WEEK-LEAD TIME. INDICATE THE HEIGHT YOU WANT IN THE REMARKS BOX AT CHECKOUT: Seat Height: 550mm
Quality, Customisable Bar Stools!
February 14, 2023
After scouring around for bar stools, I finally bought a pair from Comfort Design. Never regretted. The height of the stools were customisable to suit my bar table, not many places offer this option!
The quality was also very good. Would definitely recommend to my friends.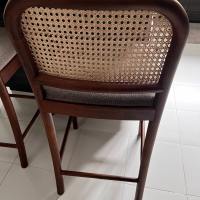 Kloop Rattan Barchair – SH650
Kloop Colour Option: Walnut + Light Taupe Fabric
MAX POSSIBLE CUT HEIGHT: (OPTIONAL) 1 WEEK-LEAD TIME. INDICATE THE HEIGHT YOU WANT IN THE REMARKS BOX AT CHECKOUT: Seat Height: 600mm
Loving my new bar stools!
February 14, 2023
Bought a pair of rattan barstools from Comfort. The quality is really good, and well made, The seats were also very comfy unlike other bar stools which I've tried. Also love how they can customise the height of the legs as my bar top isn't very high. Strongly recommend!
Rosberg Sofabed - Navy Blue
Colour Option: Light Grey + Dark Blue
Solid, Versatile Spare 'Mattress'
February 10, 2023
Contemporary design and color suits most homes, doesn't look like an after-thought even if stored in a corner. Sturdy mechanism to convert from low chair to lounge bed and full mattress. Comfortable to rest on both sitting and lying down. Neat addition to a bedroom, guest friendly for sleepovers too.
Astrid Highback Office Chair
Astrid Mesh Colour: Grey
Super Comfy Office Chair
February 9, 2023
It's super nice to work on this chair, best thing - I got praised by my boss for recommending this chair to my new office. My colleagues love them too as they accommodate the electric tables we have. The seats are well padded and the backrests supports well. I will recommend this chair to anyone. It's also well priced!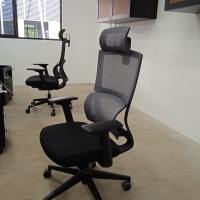 Sintered x Rishi Dining Table - W1800
Sintered Top: Belgium Black (white veins)
Rishi Leg: Black Steel
Sintered x Rishi Dining Table - W1800
Sintered Top: Belgium Black (white veins)
Rishi Leg: Black Steel
Sintered x Dayboro Outdoor Dining Table - W1400
Sintered Top: Armani Grey
Dayboro Leg: Espresso Brown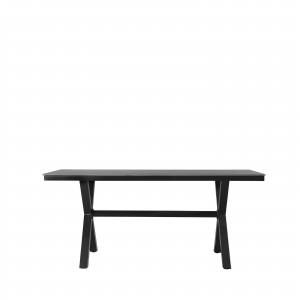 Sintered x Fossil Outdoor Dining Table - W1400
Sintered Top Colour: Armani Grey
Fossil Leg: Dark Grey