Comfort Storewide Sale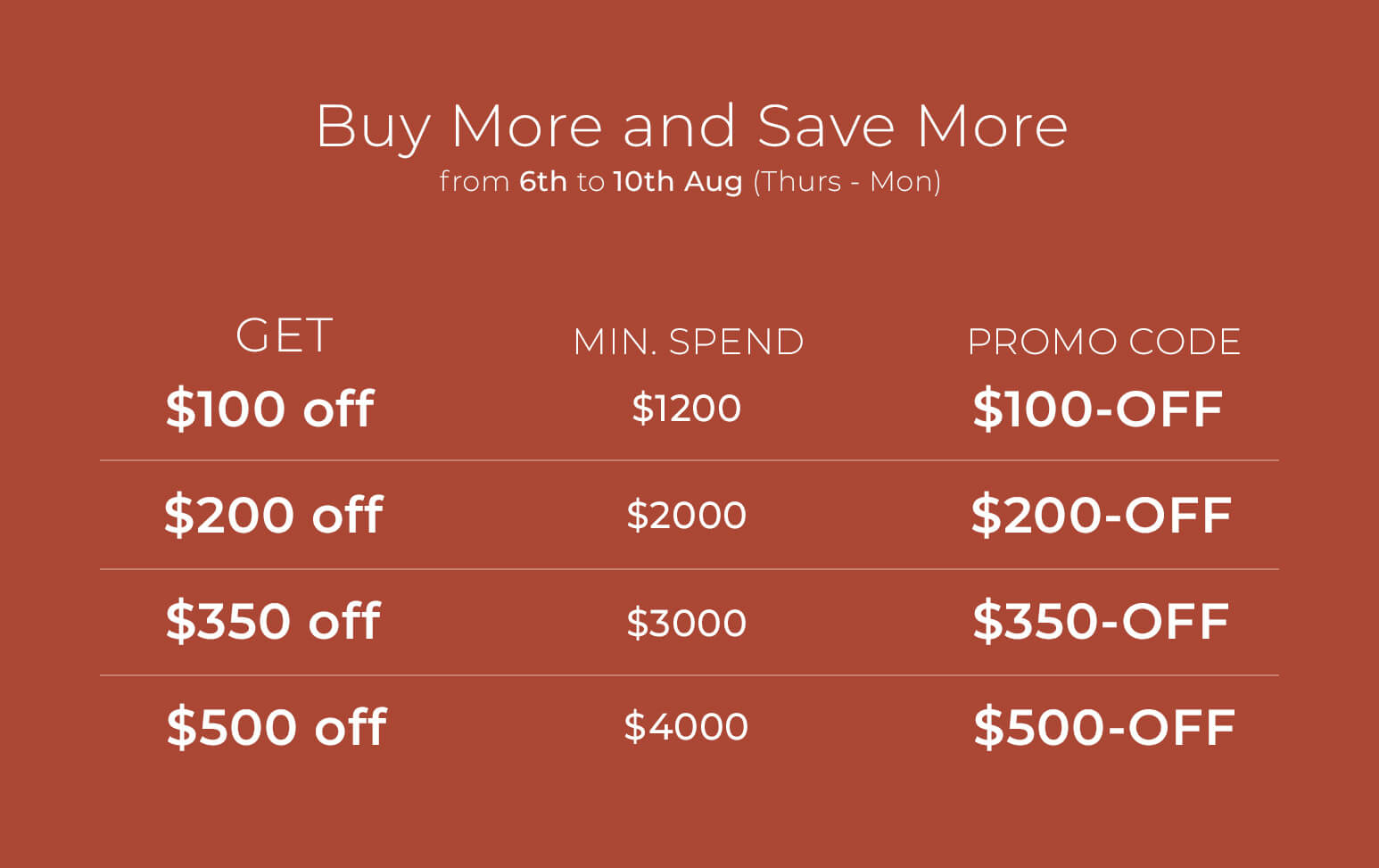 Terms and Conditions:

Storewide sale is available in-store and online. Minimum spend sum includes all items (regular, customised and even promotion/sale items),
except for 3M, Bundle Promos and Work-From-Home Sale items.
*Not applicable with any other promo codes. Eg. WELCOME$25 coupon code.
Renovation delayed? Fret not, we will hold your order up to 3 months from date of purchase.